Korean Central News Agency (KCNA) On September 12, it was confirmed that on the afternoon of September 10, Mr. Kim Jong-un left the capital Pyongyang for Russia on an armored train accompanied by top officials of the North Korean ruling party and armed forces.
However, KCNA It did not say whether the train had crossed the country's border or not.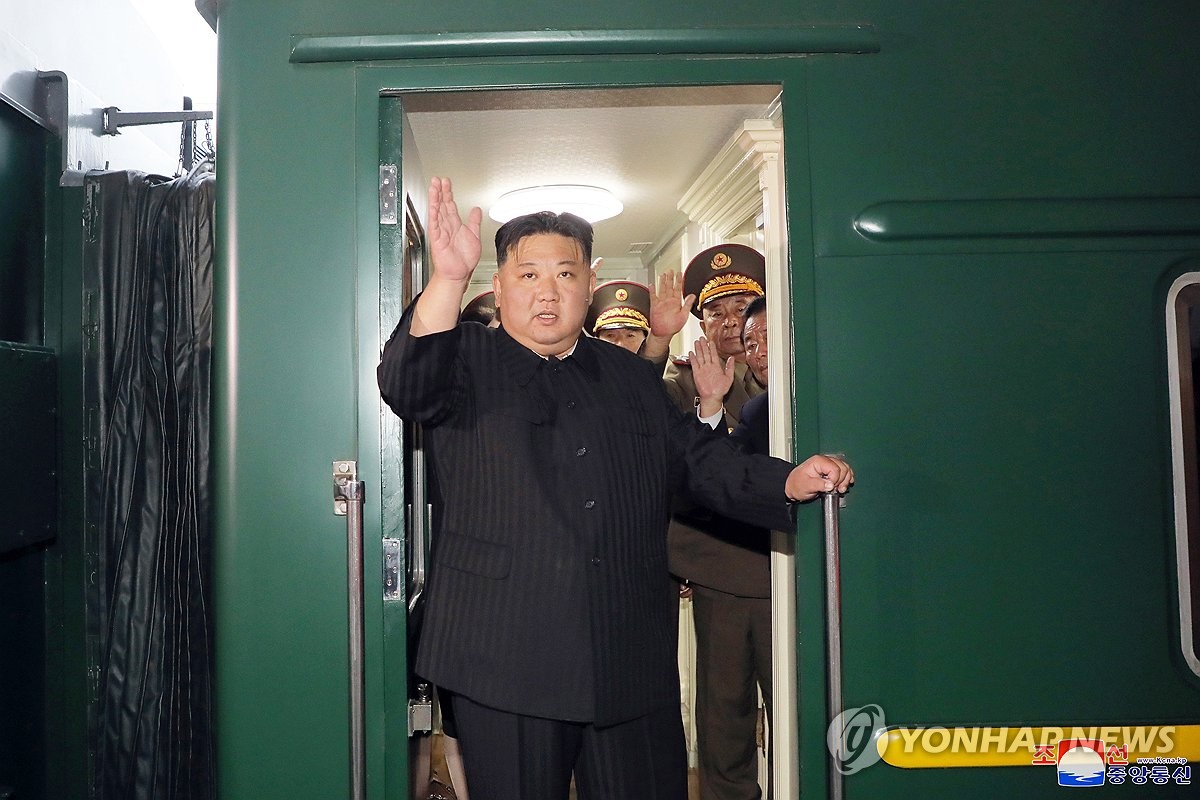 This photo posted by KCNA on September 12 shows North Korean leader Kim Jong-un leaving Pyongyang on his special train to Russia. Photo: Yonhap
Before North Korea and Russia confirmed Kim Jong-un's visit to Russia, South Korean officials revealed on September 11 that the armored train carrying the North Korean leader appeared to be headed for Russia.
A senior officer gave this information to the news agency Yonhap: "Intelligence agencies believe the train is headed to Vladivostok carrying Kim Jong-un." Another senior official also confirmed that Mr Kim appeared to have left Pyongyang and was headed to Russia.
The train was confirmed to be headed to the port city of Vladivostok in Russia's Far East. The journey is expected to last more than 20 hours, with a long stop at the Russia-North Korea border to change gear to fit the tracks. Russian train.
According to information received from KCNA On September 12, Kim Jong-un was scheduled to attend a rare summit with Russian President Vladimir Putin. At present it is unknown when and where Mr Kim Jong-un and Mr Putin will hold the summit.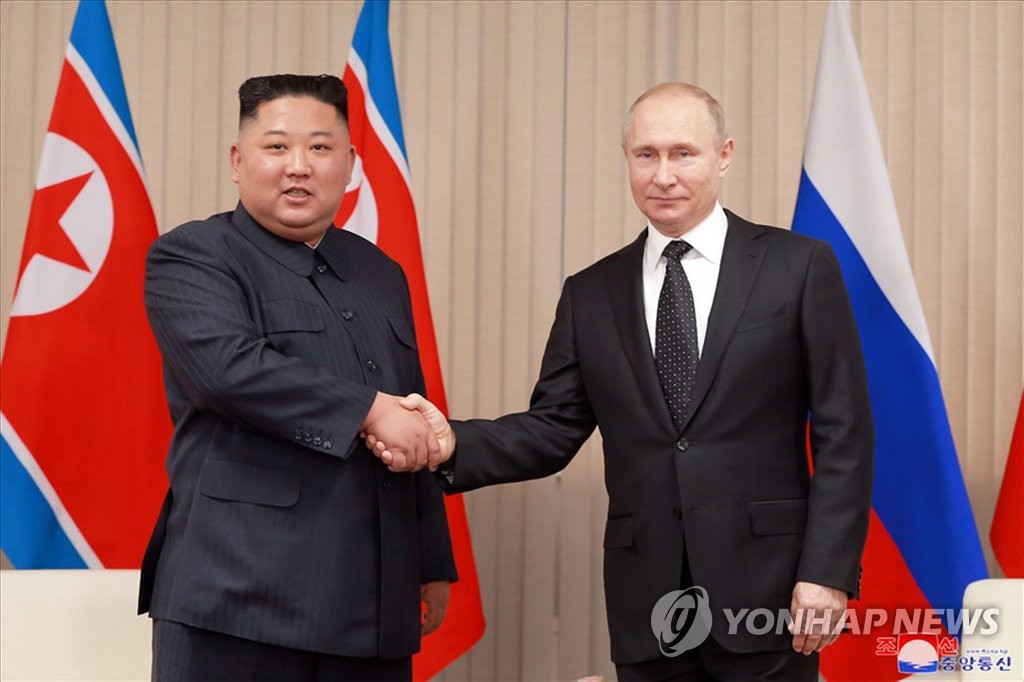 North Korean leader Kim Jong-un and Russian President Vladimir Putin meet in the city of Vladivostok on April 25, 2019. Photo: Yonhap
Connected Yonhap Commented that the incident could be an important sign of growing military cooperation between Pyongyang and Moscow.
Meanwhile, the Kremlin said talks were planned between the North Korean and Russian delegations during Kim Jong-un's visit.
Kremlin spokesman Dmitry Peskov assessed that the North Korean leader's visit to Russia and meeting with President Putin would be a comprehensive trip. Connected reuters "It will be a comprehensive visit. A formal lunch is planned," Mr Peskov was quoted as saying. Russia had earlier said that it intended to strengthen relations with North Korea.
After both North Korea and Russia confirmed Kim Jong-un's visit to Russia, the White House called on North Korea not to provide weapons to Russia for use in the conflict with Ukraine.
Ms Adrienne Watson, a White House National Security Council spokeswoman, said: "As we have warned, arms discussions between Russia and North Korea are expected to continue during Trump's visit." Mr. Kim Jong-un came to Russia. We also call on North Korea to abide by the public commitments Pyongyang has made not to supply or sell arms to Russia."
Meanwhile, US State Department spokesman Matthew Miller announced that the US would impose sanctions if North Korea supplies weapons to Moscow. "We will continue to enforce those restrictions and will not hesitate to impose new restrictions when appropriate," Miller said.