The Military Intelligence Agency of Ukraine (GUR) announced on 11 September that Ukrainian forces had gained control of the oil rig named "Boiko Tower" in a "special operation".
Ukraine said the rigs have been under Russian control since 2015, after Russia annexed Crimea in 2014, and have been used by Moscow for military purposes since Russia began its military campaign in Ukraine in February 2022 .
according to station BBCUkrainian military intelligence also released a more than 13-minute clip titled "Battle at Sea", which provides a rare glimpse of the conflict.
Video shows Ukrainian special forces removing Russian military equipment after a clash between Ukrainian special forces in boats and a Russian Su-30 fighter jet.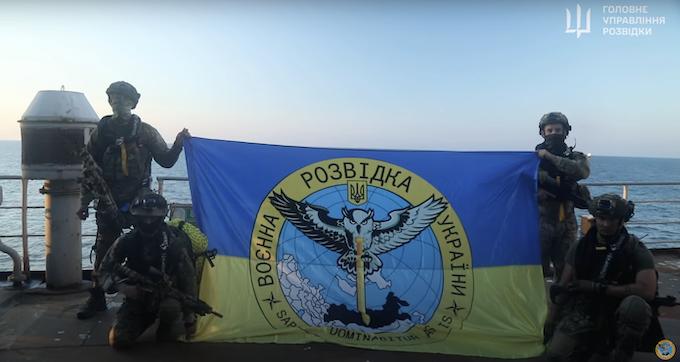 A clip posted on YouTube by Ukrainian military intelligence shows Ukrainian soldiers hoisting a flag on the rig. Photo: YouTube
The clip, which Ukrainian military intelligence released along with the statement, shows inflatable boats carrying Ukrainian special forces teams speeding across the Black Sea. At one point, the boats approached Snake Island (also known as Zameen Island).
In the clip, people saw footage of motorboats moving around the oil and gas rig, some soldiers raised their guns and fired into the air and boarded the rig. After that, the Ukrainian military destroyed critical radar equipment. The radar shown in the video is Russia's modern NEVA-B surface search radar.
The video said: "On the drilling rig, the Russian side has arranged ammunition and fuel depots for helicopters. They have also installed radar stations on towers to monitor the situation in the entire Black Sea."
According to Russian media, in recent days Russia has repeatedly announced the interception of small vessels carrying Ukrainian troops off the western coast of the Crimean peninsula.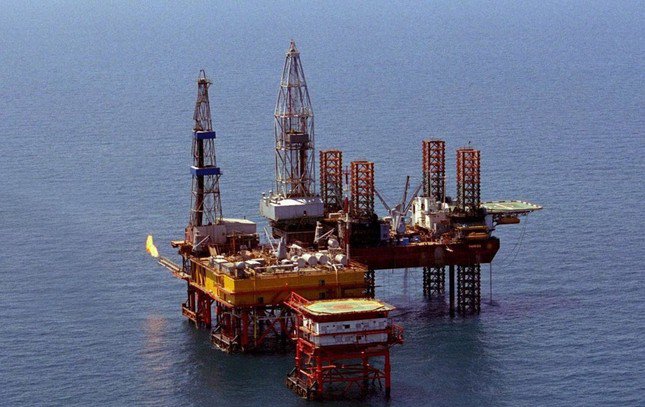 Drilling rig "Boiko Tower". Photo: Kyiv Post
Meanwhile, Ukraine's state news agency… ukrinform An official of the Ukrainian Defense Intelligence Agency (GUR) was quoted as saying that Russia has deployed 46 Iskander missile launchers on the border with Ukraine.
At a press conference on September 10, Mr. Vadim Skibitsky, deputy director of the Ukrainian Defense Intelligence Agency, said: "For more than a year, Moscow has failed to achieve its strategic goals both in Ukraine in general and in Donetsk and Luhansk. area in particular".
According to Mr. Skibitsky, Russia is conducting the most activities in two areas: Kupyansk-Liman and Maryinka-Donetsk. In such operations, the Russian Army aims to reach the administrative borders of Donetsk and Luhansk regions.
Earlier, the Ukrainian military had said that Russia had attacked the city of Kryvyi Rih with an Iskander-K missile system. The Ukrainian General Staff said that throughout September 8, Russia launched 13 attacks on Ukrainian targets.