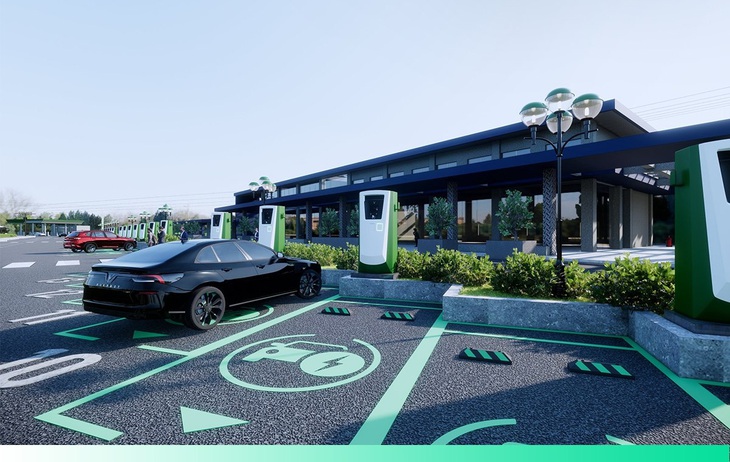 Australian research company Compare the Market has published the results of a survey of electric vehicle charging and refueling costs in 50 countries.
For ease of comparison, the company calculated the cost of fully charging the Hyundai Kona everywhere included in the survey, as the model is available in both gasoline and pure electric versions.
The standard Hyundai Kona Electric uses a 39.2kWh battery and an estimated range of 305 km. Meanwhile, the internal combustion Elite variant uses a 50L fuel tank for a traveling range of 806 km (calculated from company-declared fuel consumption).
From the survey results, electric vehicle charging costs are quite affordable in most Southeast Asian countries. Malaysia leads the way (second in the world after Argentina) with 0.97 AUD (0.64 USD)/100 km. Moreover, Malaysia is also the country with the lowest fuel cost (4.19 AUD or 2.79 USD/100km).
Vietnam ranks second in the region (and 5th in the overall table). Compare market rates Vietnam as "a country with relatively cheap prices for car owners who want to refuel or charge electricity."
On average, Vietnamese electric car owners will have to pay 1.55 AUD (1.03 USD) for 100 km, while owners of internal combustion cars will have to pay 9.37 AUD (6.23 USD)/100 km.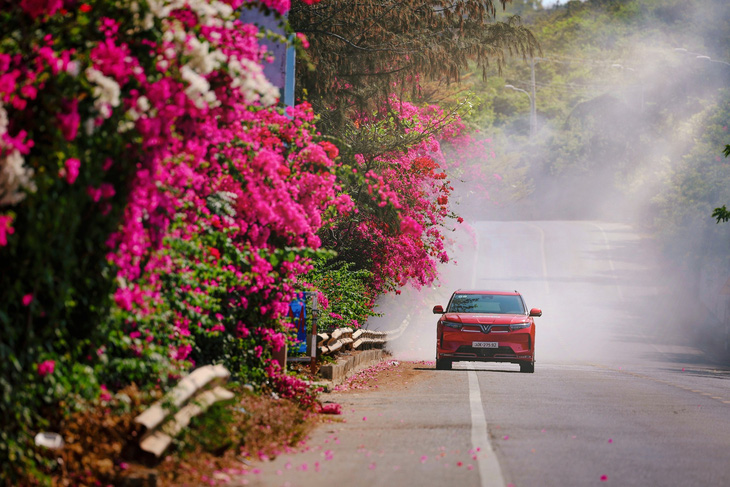 The top 5 countries with the cheapest electric vehicle charging costs are Argentina (top), India (3rd) and UAE (4th).
On the opposite side, the countries with the highest electric vehicle charging costs are Denmark and Italy (shared first place), Germany, Belgium, Lithuania and Austria (shared fourth place), and the Netherlands.
Gasoline and electricity price data were obtained by Compare the Markets at the time of research in September 2022. Therefore, there may be some variation in the cost of charging and fueling electric vehicles. For example, in Vietnam, gasoline prices rose 6 times in a row before remaining "stable" at the latest adjustment on September 11, 2023.
However, when placed on the same timeline, the research still holds reference value to help policy makers form a basis for decision making along the desired direction for electric vehicle development.
For example, in Italy, because the savings when charging electricity are not much less than when refueling (only 27.62%), it does not make sense to sell electric cars here unless electricity prices go downwards. are not adjusted (or gasoline prices do not rise rapidly).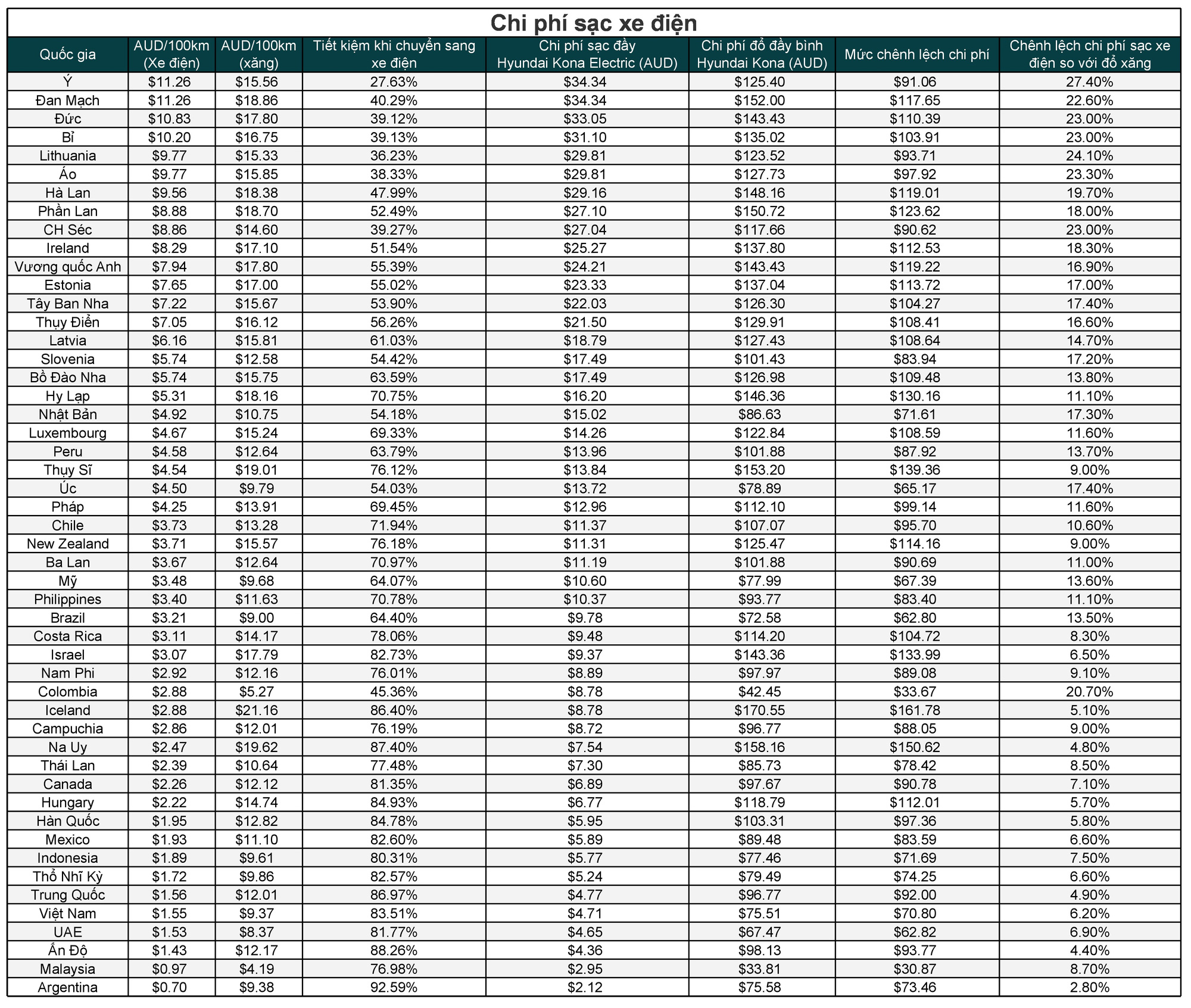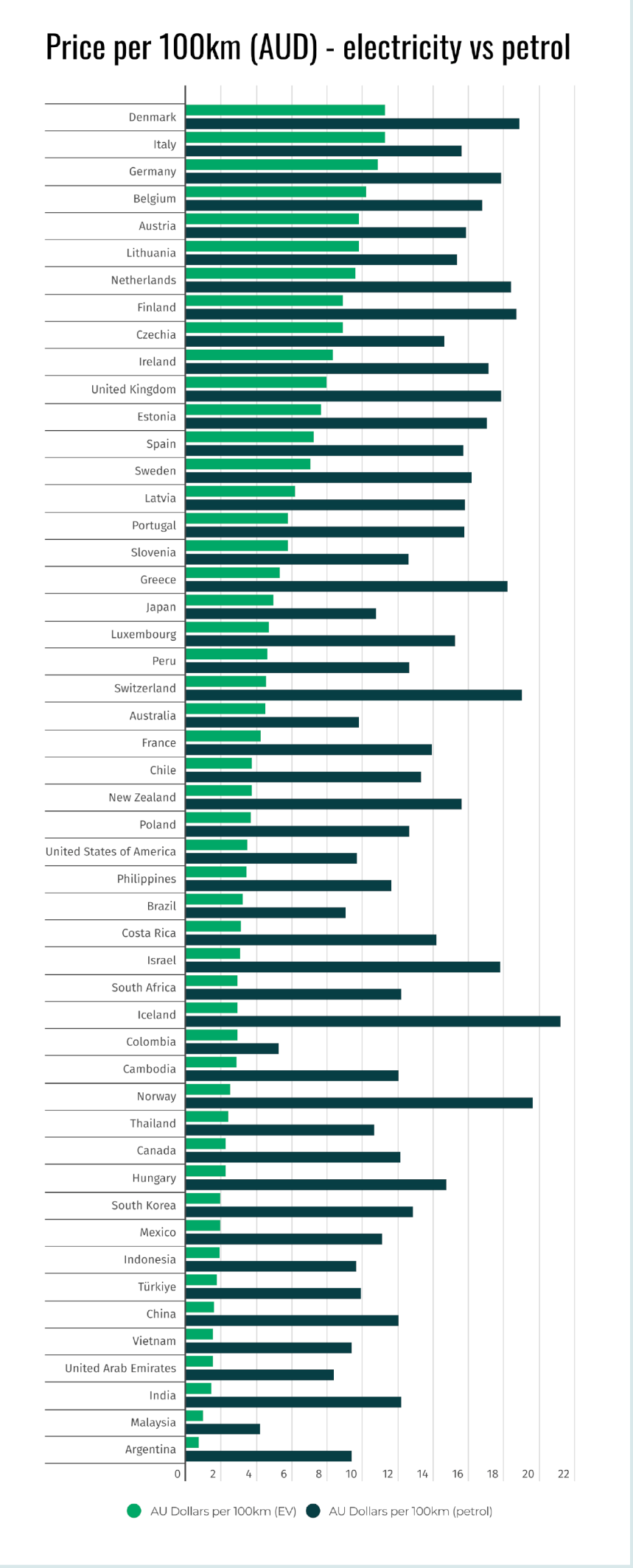 Typical electric vehicle charging costs in the countries surveyed – screenshot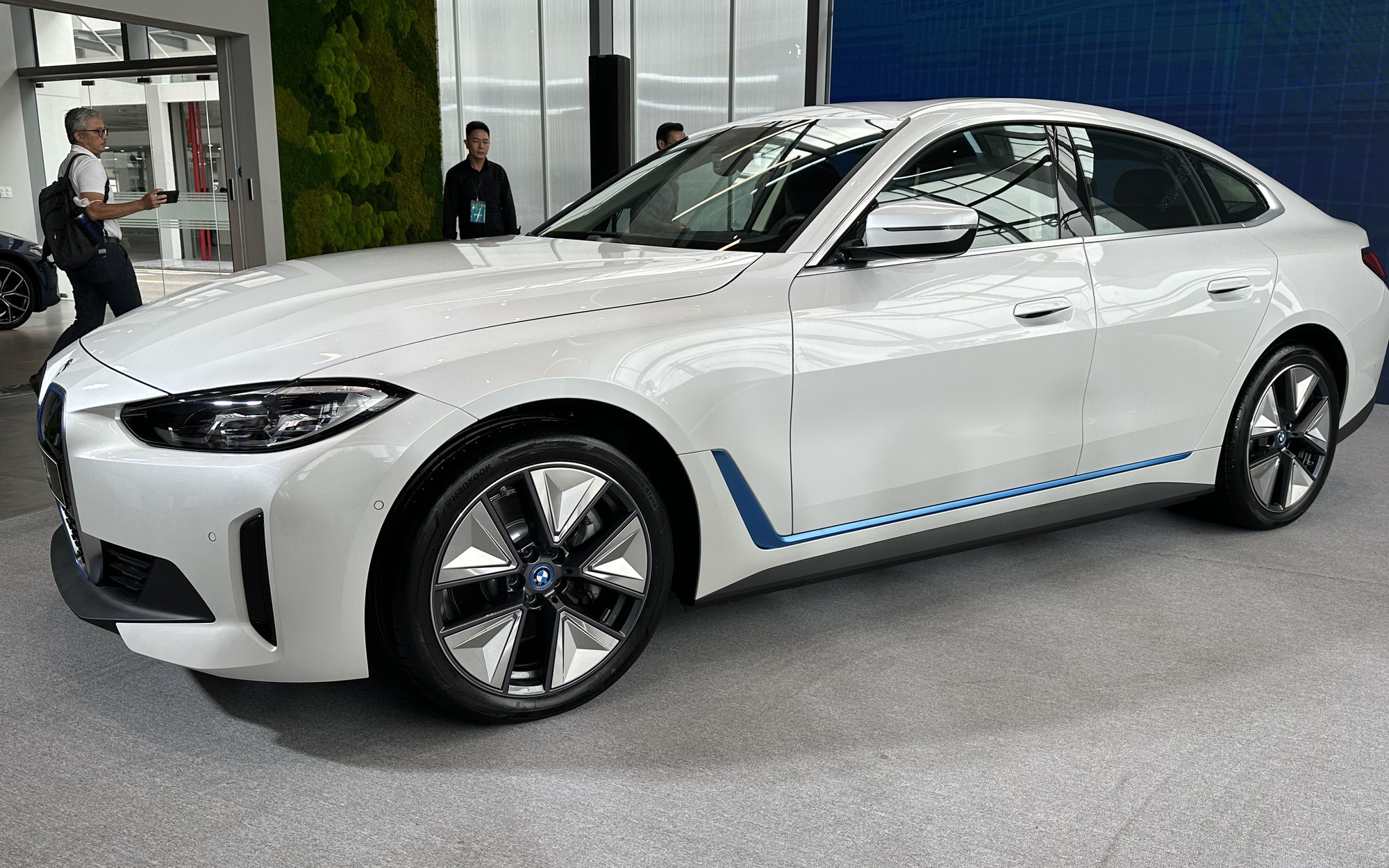 How vibrant is the Vietnamese electric vehicle market?
(TagstoTranslate)electric car