Speaking to reporters at an event organized by the Air Force and Space Forces Association on September 11, Kenneth Wilsbach, Commander in Chief of the US Pacific Air Forces, confirmed that they were clearing forests. to build a new airport on Tinian, a small island about 180 kilometers north of Guam.
Tinian was previously the largest American B-29 bomber base during World War II. Meanwhile, the island of Guam is about 3,000 km away from China, where the US's nearest military base to China is located.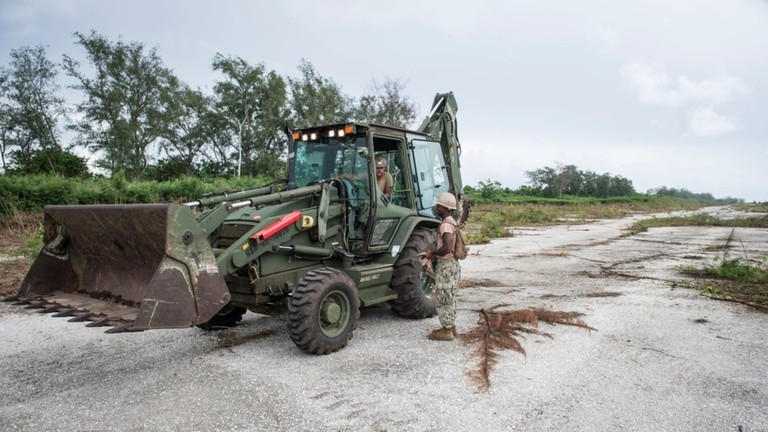 America is planning to build a new airport on the island of Guam. Photo: US Navy
To meet the above goal, the US Air Force has requested additional funding from the 2024 budget proposal.
"The new bases will be part of a central network throughout Asia. Each new air base can operate during an attack or crisis" – said General Wilsbach.
The Pentagon is expanding its presence in the Asia-Pacific region. Acknowledging that the Chinese military has made great progress over the past few decades, General Wilsbach said the US must consolidate its combat advantage, strengthen alliances… as well as maintain the information environment .
"We want to continue to evolve to enhance our combat capabilities with the primary goal of deterring conflict in the Indo-Pacific. But if that deterrence is not effective, we have to be prepared to win. So that's the way we do that." What we do is to modernize our forces" – General Wilsbach stressed.
Pham Nghia