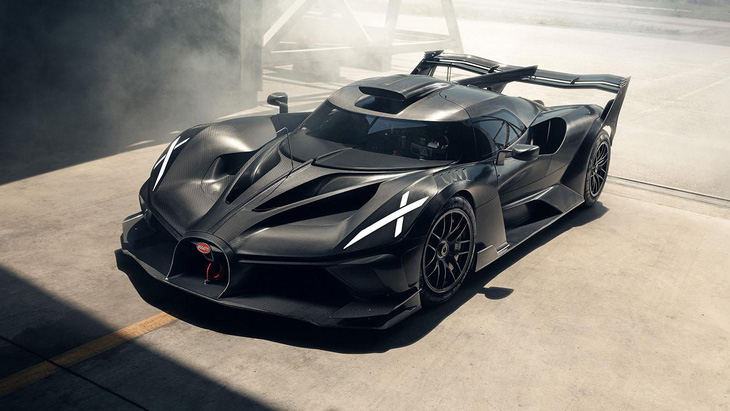 The Bugatti Bolide is a pure racing supercar launched by the French parent brand in October 2020 and completed in April 2023. The production of this car is limited to 40 cars and has been sold out since its announcement. The first Bugatti Bolide will be delivered to users in early 2024.
While users are still waiting for the delivery of this supercar, Bugatti has revealed several notable details related to this project. Firstly, despite using the Chiron chassis, the Bugatti Bolide performs significantly better on the racetrack due to its power:weight ratio of only 0.91 kg/kW.
On the Bolide, the massive 8.0L W16 engine is placed 60 mm forward compared to its original position on the Chiron. The 1,577 horsepower and 1,600Nm of torque generated here is transmitted to all 4 wheels through an electronically controlled 2-wheel drive system, which is capable of distributing traction differently to each wheel.
The weight of the car is not reduced by the engine itself, while the total weight is only 1,450 kg.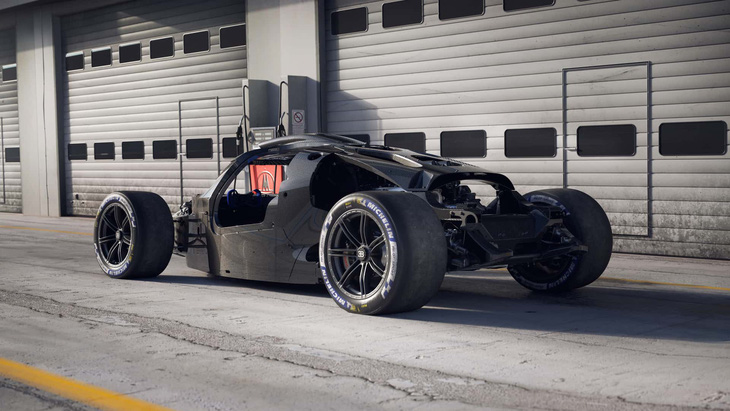 With huge power and extremely light weight, the Bugatti Bolide has extremely impressive acceleration and top speed. This factor requires a really strong frame to protect the users and the Bugatti does not disappoint.
As per its latest share, Bugatti said that the monocoque body on the Bolide is a "technical wonder" in itself. The structure is so superior that the car itself meets Le Mans racing standards. This standard requires greater security protection capabilities than commonly found security standards.
Bugatti also revealed some of the incredible tests that the skeleton beneath the Bugatti Bolide had to overcome to achieve the above feat. For example, pillar A must withstand an impact force equivalent to a load of 7.5 tonnes without deforming more than 50 mm at the point of impact. In addition, the 100 mm of structure surrounding the impact area must also withstand the above force.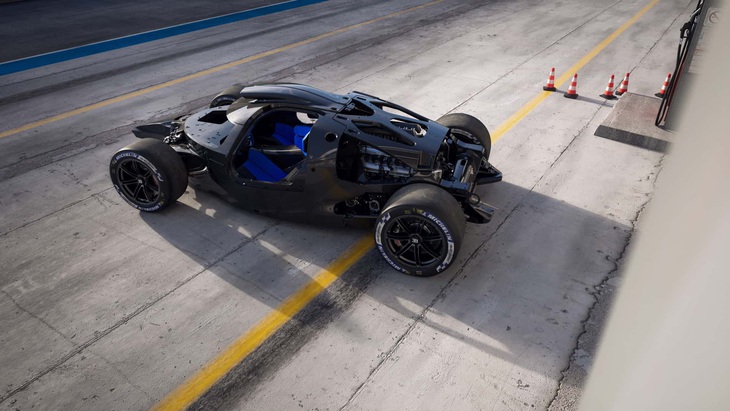 Another example is the car rollover test with a load of up to 12 tonnes placed on the B-pillar. According to the French brand, there were no cracks in the structure of the Bolide after the above tests.
Racing car safety standards also required some minor changes to the Bolide cabin. Some examples are 6-point seat belt system, integrated fire extinguisher, individual seat with safety system and driver head restraints.
The Bugatti Bolide and Minstrel Convertible are the last two special projects from Bugatti still in production. Currently, the company has completed production of the Chiron and is developing a new supercar, which is expected to be launched later this decade.
(TagstoTranslate)Bugatti(T)Bugatti Bolide(T)Bugatti Supercar