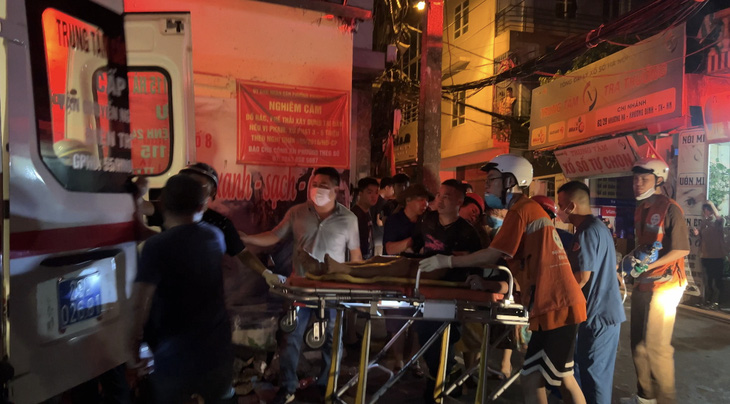 On September 13, police forces blocked the scene to investigate and clarify the cause of the mini apartment fire in Hanoi (Street 29, Khuong Ha Street, Khuong Dinh Ward, Thanh Xuan District).
According to preliminary data, officials and civilians rescued about 70 people and took 54 to emergency rooms, including dozens who died.
Cargo ship rescues 9 people trapped in fire
One of those who are not afraid of difficulties and dangers and participate in supporting the authorities in searching for trapped victims is Mr. Nguyen Dang Van (30 years old, lives in Cau Giy district, as a delivery person work).
The male dispatcher's body is thin, his face is smoke-stained, and his hair is disheveled as he ran into the house that was on fire to save people.
At about 1:00 a.m. on September 13, Van said, he had finished his last shipment and was about to go to bed when his cousin called to tell him that the apartment building where his sister's family lived had been shot. There is a fire.
Without any hesitation, he immediately took his motorcycle and drove towards the site of the fire from Cau Giay district.
When he arrived, he found that the fire had basically been extinguished, police were spraying cold water, and searching for trapped victims.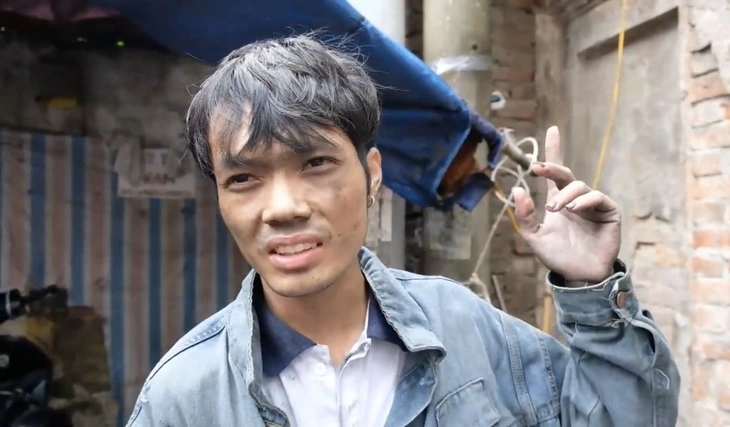 Worried about the safety of his loved ones, Wan covered his face with a mask, put on a helmet, took a hammer from the house opposite the apartment building and joined soldiers inside the scene to rescue people.
"Seeing other people standing on the border between life and death, I did not hesitate to search the rooms from the first floor to the ninth floor with police officers to look for victims," ​​Van said. When he went to his sister's room on the fourth floor, he did not see anyone, so he turned towards other rooms to save people.
After this the van found and took out 7 victims. He continued back inside to search and, along with a police officer, took two more people to the emergency room.
"At that time I thought of nothing except saving people first," Van said. He said four members of his sister's family escaped safely by climbing onto the roof of the neighboring house, but there was no information about the whereabouts of the elder niece.
Horrifying image of more than 20 phones ringing continuously on the table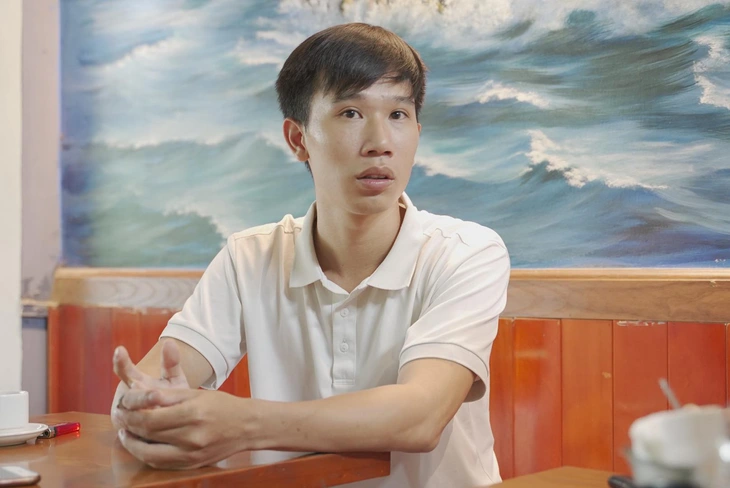 Meanwhile, Mr. Nguyen Xuan Phuc (who lives near the fire) said that at about 4:30 a.m., after the fire was completely extinguished, firefighters continued to rescue the remaining victims.
However, because the soldiers were on duty all night, many were tired and had to go out to rest.
At this time, officials called on people, mainly youth, to help rescue the victims.
Mr Phuc said, "I felt very hot when I entered the burnt house. When I reached the second floor, I was sweating a lot."
"The moment that haunts me the most is the image of more than 20 mobile phones of the victims placed on the same table. While we were organizing the rescue, the phones of family members were ringing continuously, but someone Didn't. Dare to listen." Mr. Phuc said.
(TagstoTranslate)fire