North Korea's state news agency (KCNA) said on September 13 that Mr Kim's visit was aimed at bringing North Korea-Russia friendship and cooperation to a "new level".
Earlier, a Russian source told Reuters news agency that Mr Kim arrived in Russia on the morning of September 12 (local time), getting off a train to meet Russian officials in Khasan, the main railway gateway to the Far East. Russia before continuing the journey.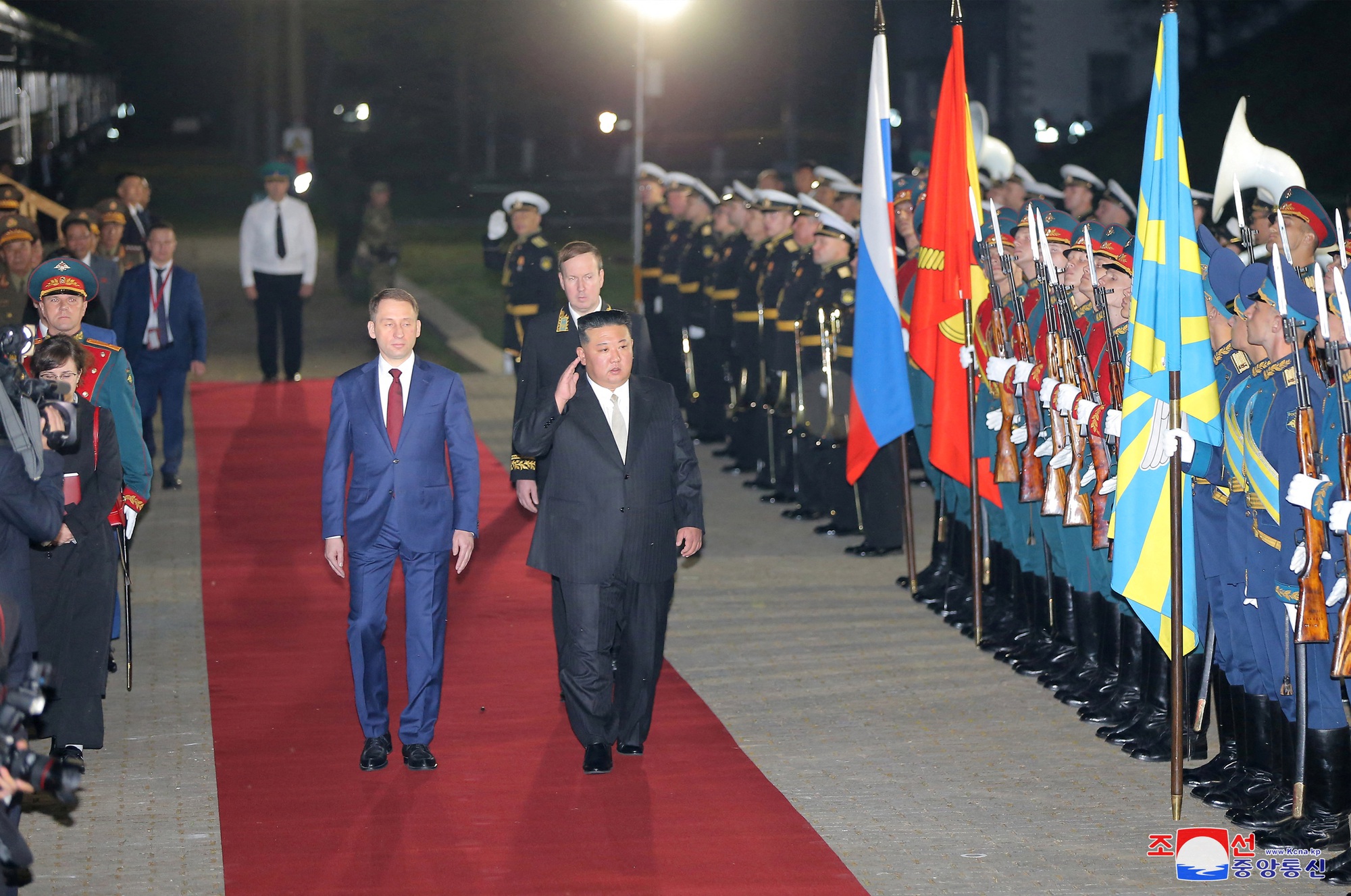 Leader Kim Jong-un arrived in Khasan – Russia on 12 September before continuing his trip. Photo: Reuters
North Korea's state news agency (KCNA) reported that Mr Kim left Pyongyang for Russia accompanied by top military and arms industry officials.
According to Reuters news agency, US officials said that arms talks between Russia and North Korea are progressing positively.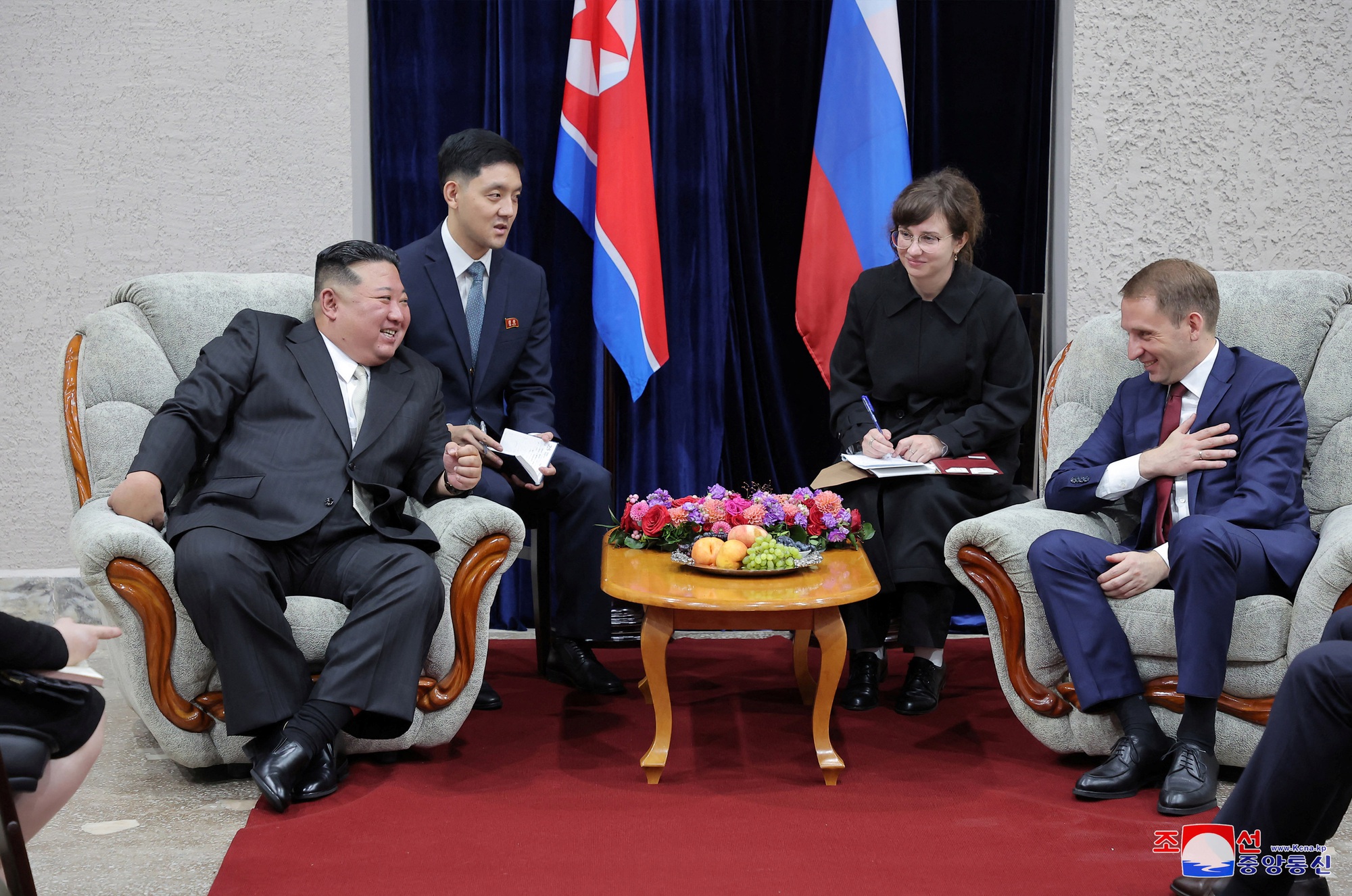 Leader Kim Jong-un met with Russian Natural Resources and Environment Minister Alexander Kozlov in Khasan – Russia on September 12 before continuing his visit. Photo: Reuters
There is currently no confirmation on the venue of the summit between the leaders of Russia and North Korea. However, Mr Kim's train passed through the intersection to Russia's Pacific port of Vladivostok, where President Vladimir Putin was attending the Eastern Economic Forum, and headed north.
According to Kyodo news agency (Japan) and Korean media, Mr Kim may meet Mr Putin at the Vostochny spaceport.
Speaking at the Eastern Economic Forum in Vladivostok, Mr Putin said he planned to visit the Vostochny spaceport more than 1,500 kilometers to the north, but did not say whether he intended to meet Mr Kim there.
Washington and its allies have expressed concern over recent signs of closer military cooperation between Russia and North Korea. Russian media quoted Kremlin spokesman Dmitry Peskov as saying that the interests of both sides are important for Russia, not the US warning.
Analysts said Kim's delegation included top military and defense industry officials, with the notable presence of Jo Chun-ryong, director of the Ammunition Industry Bureau. This suggests the possibility of an agenda focused on defense industry cooperation.
Military analysts also believe Mr. Kim could provide artillery shells from North Korea's large stockpiles, supplementing Russia's capabilities in the short term.
According to RT, US State Department spokesman Matthew Miller warned that the US would impose new sanctions on both North Korea and Russia if Pyongyang supplies weapons to Moscow. The US also said it would actively enforce existing measures.
Mr Miller said President Joe Biden's administration would closely monitor the outcome of talks between the leaders of Russia and North Korea.