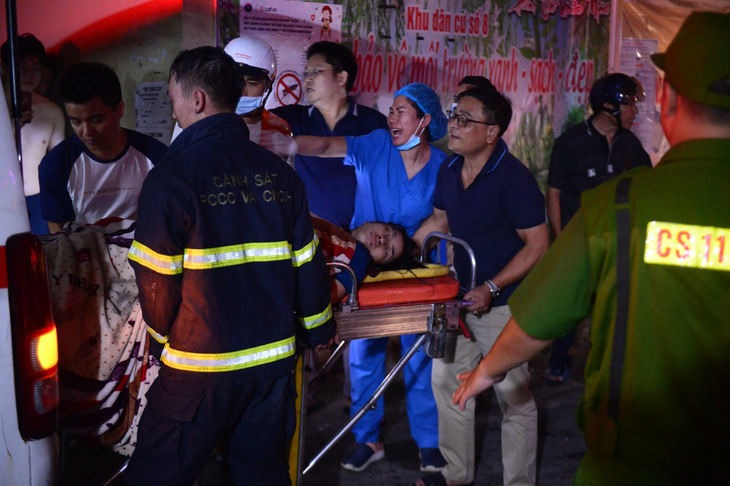 By the morning of 13 September, fire fighting and rescue operations at the 9-storey mini apartment building at Street 29, Khuong Ha Street (Khuong Dinh Ward, Thanh Xuan District, Hanoi) were finished, all victims were taken to hospital. Scene.
According to preliminary data, as of 5:00 am on September 13, authorities had rescued about 70 people and taken 54 to emergency rooms, including dozens who had died.
At present, police forces are blocking the spot to investigate and clarify the cause of the fire in the mini apartment.
Earlier, around 20 fire engines and hundreds of officers and soldiers were dispatched to the spot after receiving news of the fire to extinguish the fire and search for trapped victims.
The house where the fire broke out is located in a small winding street, making it difficult for the fire department to use water pipes to extinguish the fire.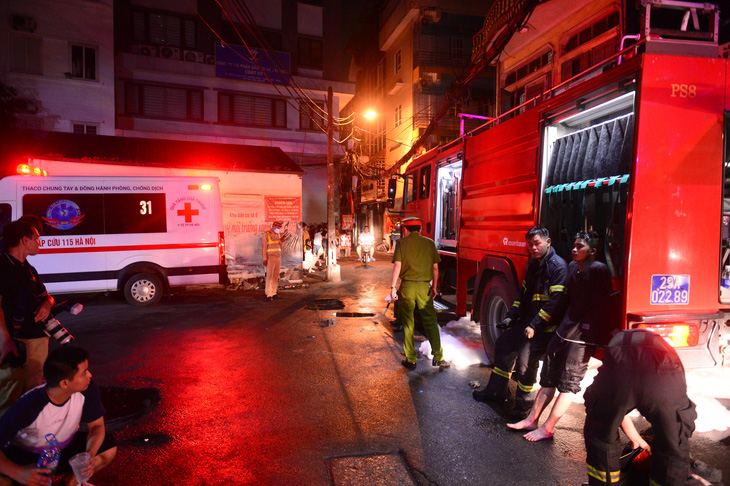 Since the search for the fire and the trapped victims lasted for several hours, police officers had to take turns on duty.
It rained heavily at 2 o'clock in the night, hundreds of police officers got drenched in the rain and their clothes got wet. The soldiers were walking faster, gasping and shouting "emergency, emergency" each time they carried the victims out.
Many soldiers' faces were covered with smoke, weakened by the toxic fumes, having worked at high capacity for about 10 hours.
After shift change, some soldiers sat down, vomited or lay on the sidewalk, quickly drank a sip of water, and waited for their comrades to change shift.
Many wounded or exhausted soldiers were taken out for care.
Apart from the efforts of the troops, many medical staff and people also participated in the search and rescue operations and supporting the functional forces.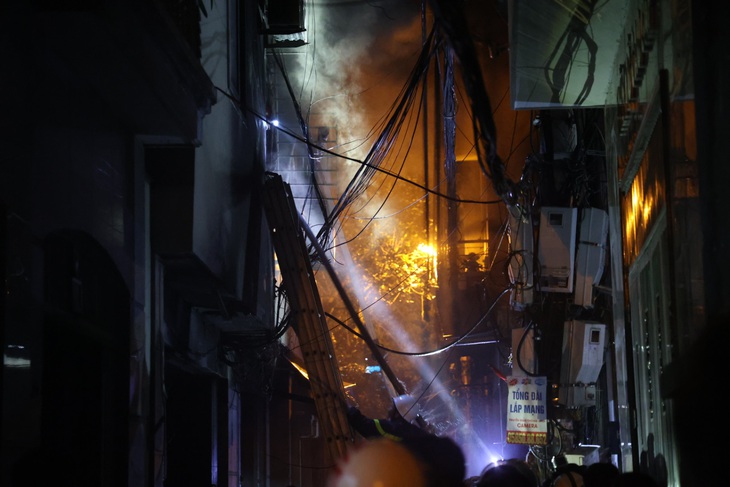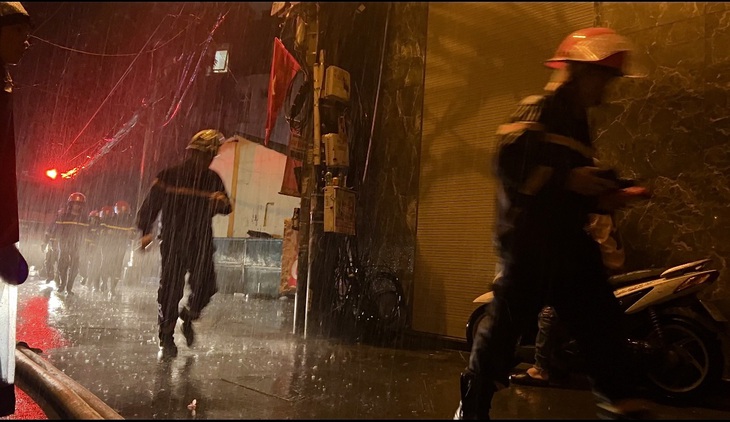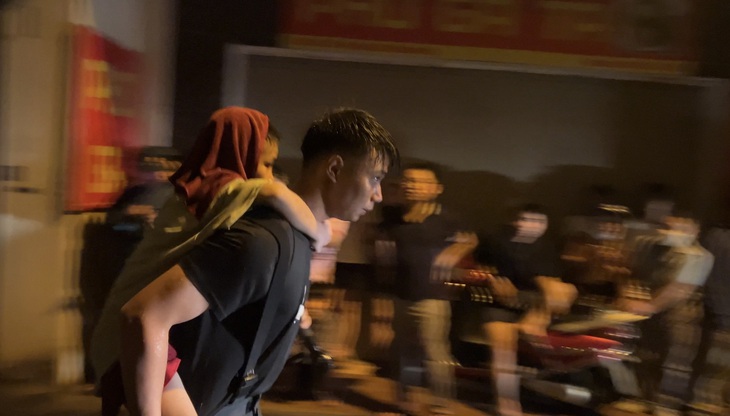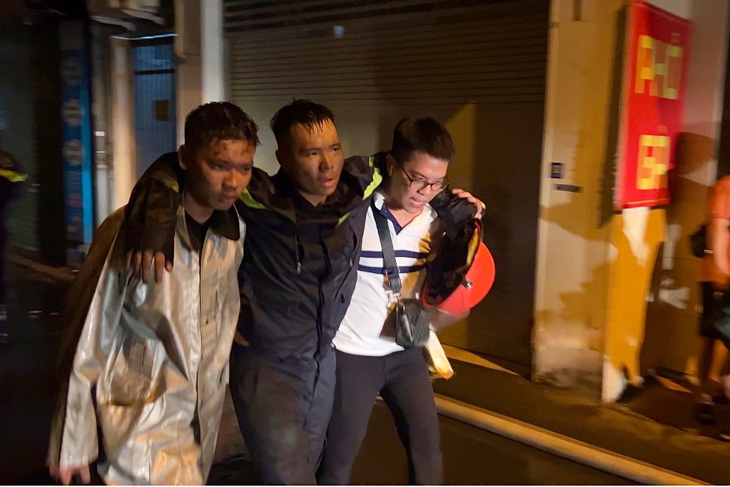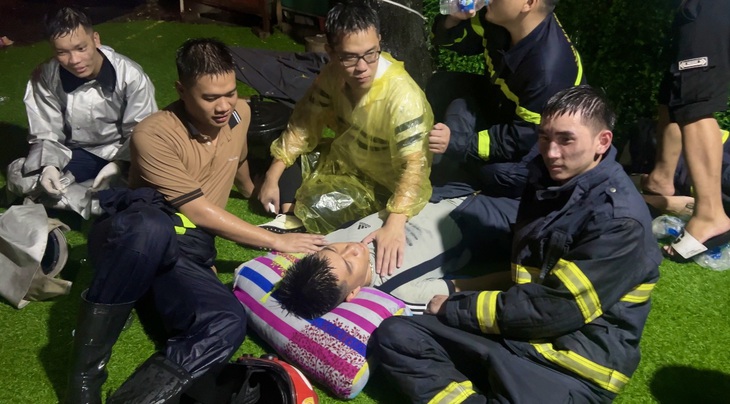 (TagstoTranslate)fire