It is believed that there was no ammunition on board the aircraft during the flight and there were no reports of any casualties.
According to RT, MI-8 helicopters and rescue teams were sent to the crash site.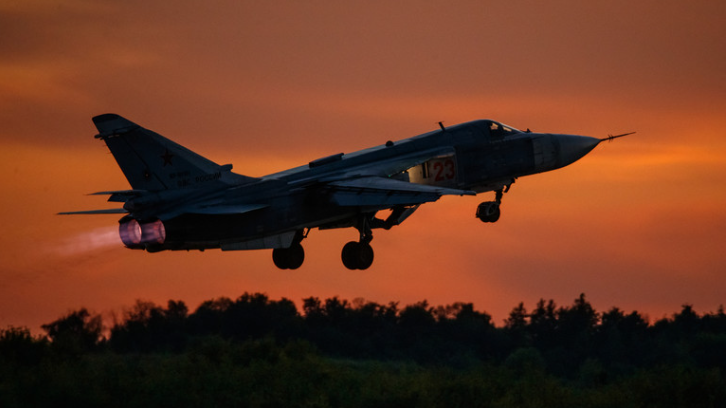 The Russian Defense Ministry said on September 12 that the Su-24 fighter plane crashed during a training flight. Photo: Sputnik
Volgograd region officials also told media that the plane crash caused no casualties or damage on the ground. The TASS news agency did not mention details about the accident and the fate of the crew members.
The Su-24 is a twin-engine supersonic bomber that has been in service with the Soviet and Russian air forces since the 1970s. The Su-24 was used by both Russian and Ukrainian forces during the conflict in Ukraine.
Russia's air force has seen a series of accidents, which some observers attribute to an increase in flights amid the conflict in Ukraine.
Earlier that day, a plane carrying passengers from the city of Sochi to Omsk landed in a wheat field in the Novosibirsk region – Russia. The Airbus A320 of Urals Airlines had to make an emergency landing with more than 160 people on board, including 23 children and 6 crew members.
The cause of the landing has not yet been determined, but initial reports suggest that the incident may have been caused by a malfunction in the hydraulic system.
xuan mai