The disaster occurred amid years of conflict and a divided country that lacked a central government, leaving the North African country's infrastructure in disrepair and vulnerable to intense rain. The UN said Libya is currently the only country that has not yet proposed a climate strategy.
The city of Derna in eastern Libya is the place most damaged. Most of the city of Derna was built in the first half of the twentieth century. Locals said the only sign of danger before the disaster was a loud crack in the dam, but there was no warning system or evacuation plan.
Currently, eastern Libya is controlled by the self-proclaimed Libyan National Army (LNA), while the Government of National Unity remains in power in the west. Both governments have pledged assistance to disaster areas, but the international community is concerned that the division will lead to poor coordination.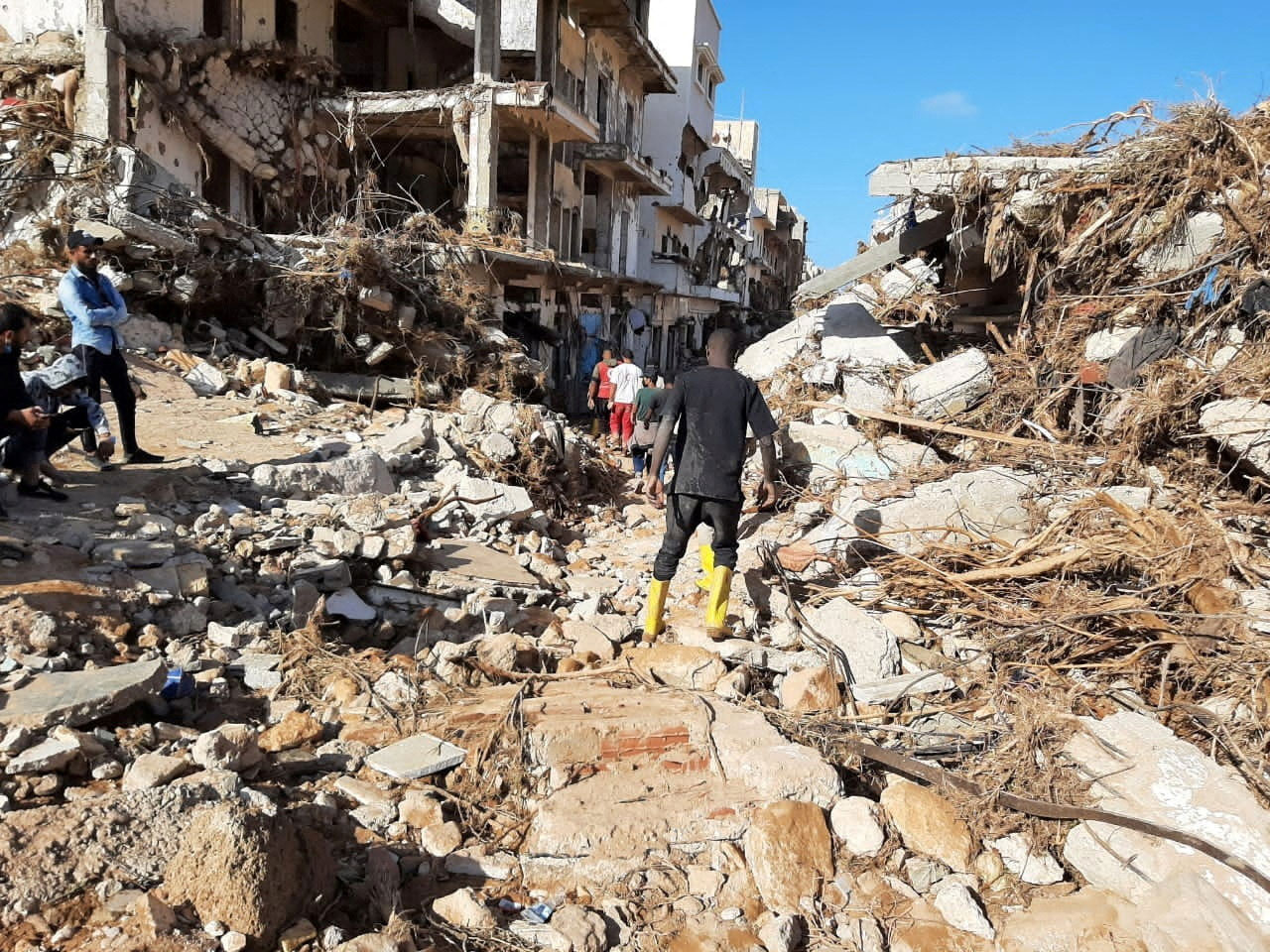 Ruined scene in the city of Derna – Libya on September 12 Photo: Reuters
According to some experts, the above disaster also sent a warning message about what could happen to the region in the future. After killing 15 people in Greece last week, Hurricane Daniel caused heavy rains and devastating flooding in Libya.
Christos Zerefos, a climate expert in Greece, estimates that the amount of rainfall in the country has reached a record high and that this phenomenon is at risk of occurring more frequently in the near future due to climate change.
Meanwhile, another North African country, Morocco, is still grappling with the serious consequences of an earthquake that struck a few days ago. At present the death toll has reached more than 2,900 while more than 5,500 people are injured.
Some rescue groups expressed disappointment that Morocco still does not accept additional requests for aid from other countries, including the US and France. According to Reuters, currently only teams from Spain, Qatar, England and the United Arab Emirates (UAE) are taking part in rescue efforts in Morocco.
However, some aid experts say rescue efforts could be hampered if too many groups are involved without coordination. Another challenge is to transport them to the disaster area in remote, difficult terrain…