Russian President Vladimir Putin and North Korean leader Kim Jong-un hold talks at the Vostochny space center in Russia's Far East Amur region on September 13. According to Kremlin spokesman Dmitry Peskov, after about an hour of talks between the delegations of the two countries, there was a short meeting between the two leaders.
Speaking after the meeting ended, President Putin mentioned opportunities for cooperation between the two countries in military technology but also said Russia would abide by its international obligations, according to the RIA news agency. Another area of ​​cooperation that was also mentioned is agriculture.
According to Mr Putin, leader Kim Jong-un will continue his visit to the Russian Far East with a visit to the city of Vladivostok and the city of Komsomolsk-on-Amur. In Vladivostok, Kim Jong-un will be introduced to the capabilities of the Pacific Fleet.
Meanwhile, Mr Peskov described the talks between the Russian and North Korean leaders as "important and concrete", according to the Interfax news agency. According to Mr. Peskov, Russia also sees possibilities for cooperation with North Korea in the field of space. Meanwhile, Pyongyang is interested in cooperation with Moscow in the fields of aviation and transportation.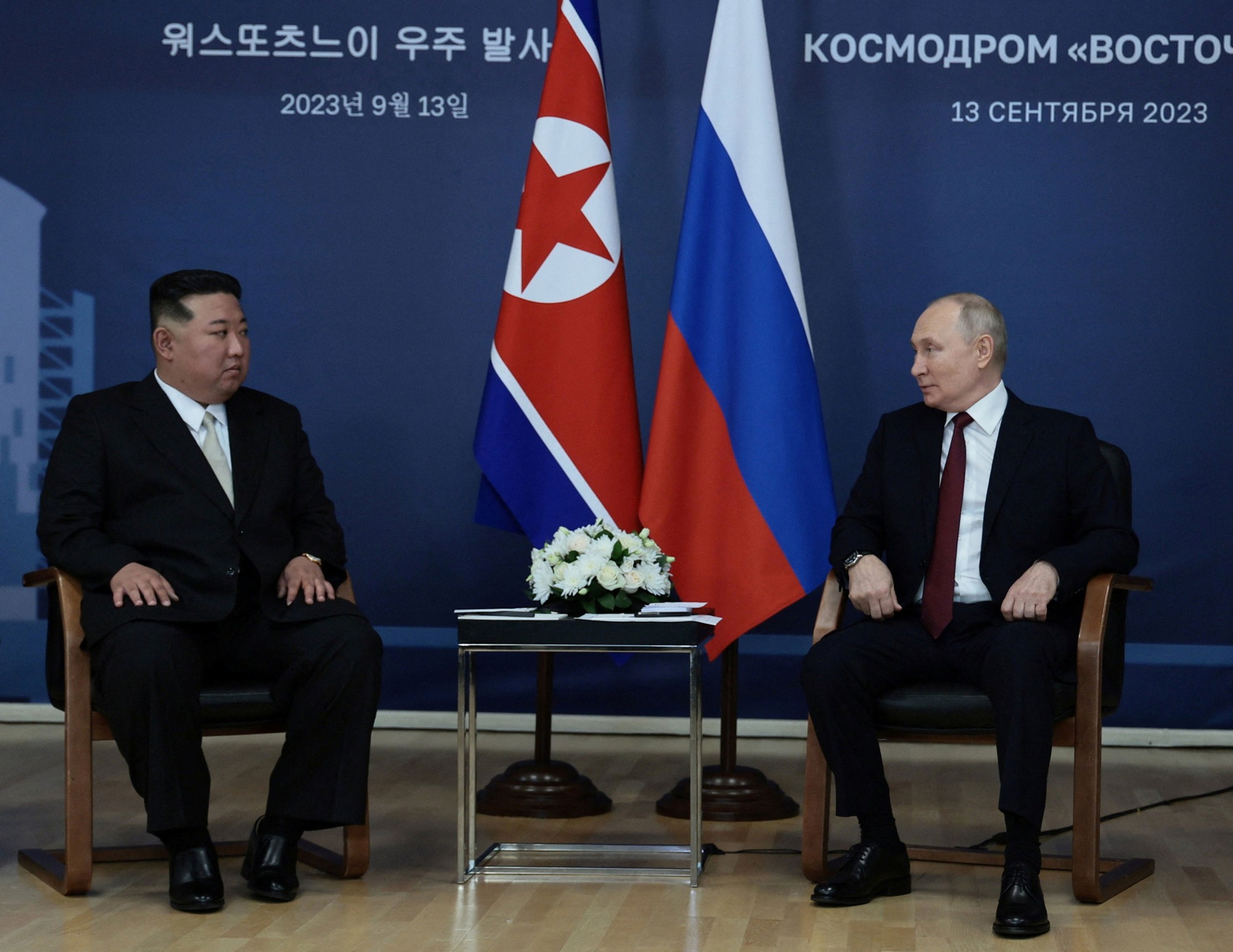 Russian President Vladimir Putin and North Korean leader Kim Jong-un in a meeting on September 13. Photo: Reuters
Before entering the talks, the leaders of both Russia and North Korea held a brief talk and visited the Vostochny Space Center. According to analysts, the selection of this location for the summit is symbolic, especially after North Korea failed to launch two spy satellites in the last 4 months.
"North Korean leaders show great interest in missile technology and they are making development efforts to increase their presence in space" – President Putin said, adding that Moscow would help Pyongyang build satellites.
When reporters asked whether military cooperation was on the agenda, the Russian leader said the two sides would discuss "all issues."
According to Russian media, leader Kim Jong-un said the meeting between him and President Putin is an important step in taking bilateral relations to a new level.
Mr Kim Jong-un also confirmed that Pyongyang will now give top priority to relations with Moscow in foreign policy.
Earlier, the North Korean leader had stressed that his first trip abroad after the COVID-19 pandemic showed that the country prioritizes the strategic importance of its relations with Russia. This is also Kim Jong-un's second visit to Russia after his first visit in 2019.
Hours before the above talks took place, South Korea's Joint Chiefs of Staff (JCS) said that North Korea had fired two short-range ballistic missiles. According to JCS, both these missiles flew for about 650 kilometers before falling into the sea. Analysts said it was the first missile launch during leader Kim Jong-un's foreign visit.
Russian President welcomes North Korean leader