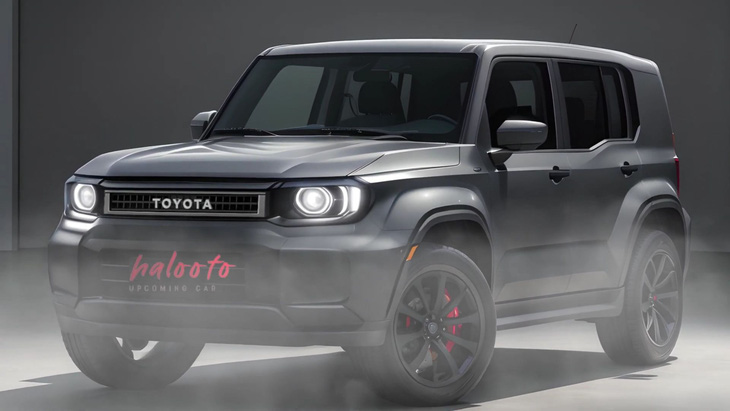 According to Japan's Best Car Web, Toyota is developing a mini-version of the Land Cruiser, consisting of two versions: the 250 series (the new Prado just launched) and the 300 series (the original Land Cruiser).
This information is quite shocking, because in the previous news only the mini version of Land Cruiser Prado was mentioned. The project was announced in August at the launch event of the latest generation Toyota Land Cruiser Prado.
According to Japanese sources, all of the above projects use the GA-F chassis – the chassis being used by both the Land Cruiser and Prado.
The smallest car engine has a cylinder capacity of 1.5L and supports hybrid technology. The above cars are expected to be similar in size to the Corolla Cross.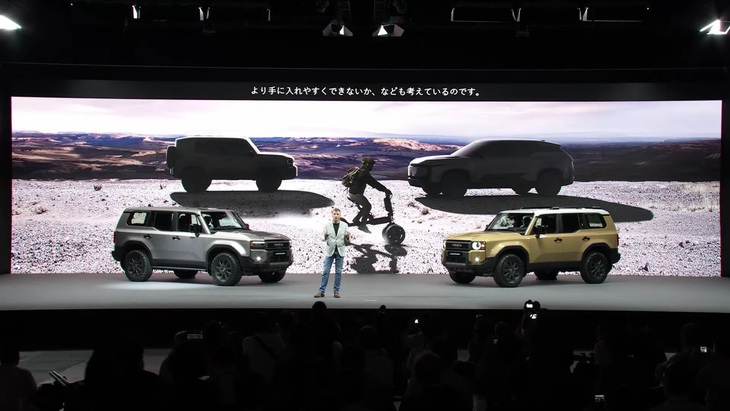 Using the GA-F platform (but modified to fit the new shape) means the SUV pair is capable of good multi-terrain operation. The launch date of the above mini versions is promised to be around 2025 and new information will be announced by Toyota soon.
In addition to miniature versions, the Toyota Land Cruiser/Prado series promises to be complemented with several new configurations in the future.
In particular, at the launch ceremony of the latest generation of Toyota Land Cruiser Prado, Toyota brand director Simon Humphreys confirmed that the Land Cruiser series has an "open" future when it will participate in all areas from zero-emission vehicles (Vehicles). Can take. Electric/hydrogen fuel cell vehicles) to low cost vehicles.
(Translate tags)Toyota(T)Toyota Land Cruiser(T)Toyota Land Cruiser Prado