The South China Morning Post (SCMP) newspaper said on September 15 that the above statement was made after the "foreign remains" were presented in the Mexican Parliament.
According to China Aerospace Science and Technology Corporation (CASC), there is no evidence of the existence of aliens. This is the agency's first official answer about extraterrestrial life.
Earlier this week, the remains of aliens appeared in the Mexican Parliament. Jaime Mousson, a journalist interested in the search for UFOs (unidentified flying objects), has introduced "remains" that he believes were found underground in Nazca – Peru in 2017.
Mr. Mawson told Mexico's first congressional hearing on UFOs that analysis by the National Autonomous University of Mexico concluded that the remains were about 1,000 years old. However, many people are still skeptical of Mr. Mouson's statement, including Chinese netizens.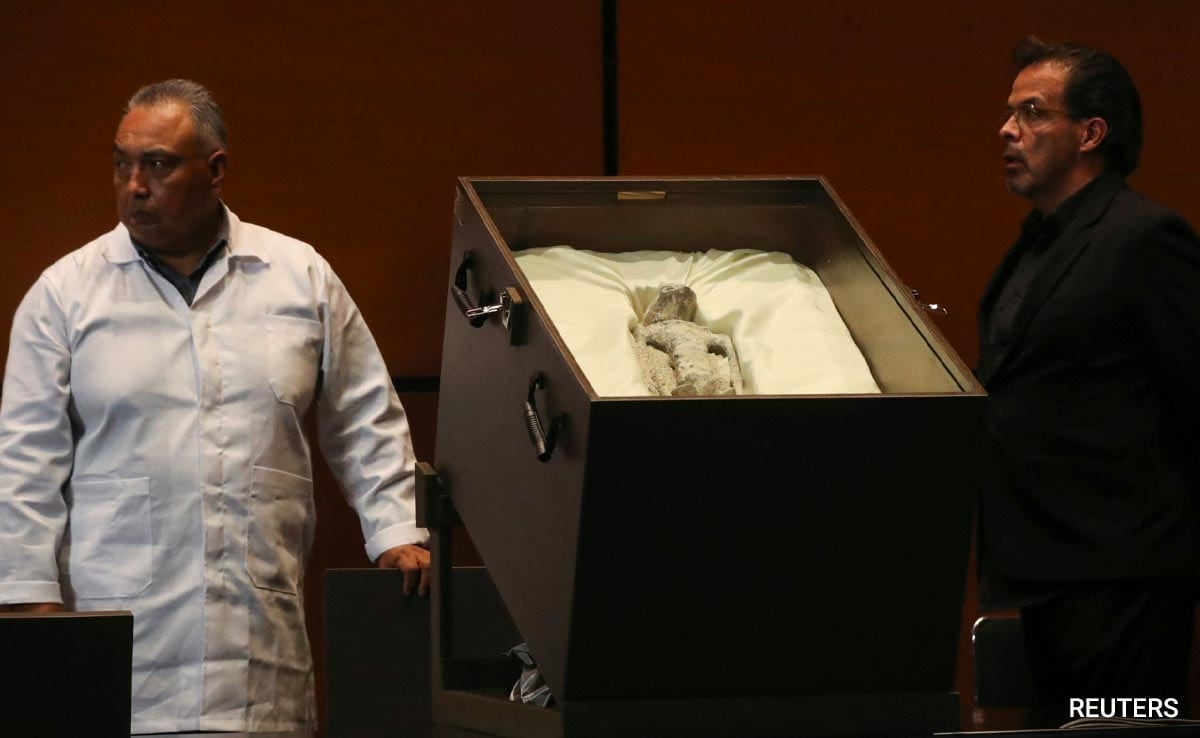 The remains were presented to the Mexican Congress. Photo: Reuters
Responding to public inquiries, CASC confirmed that so far, they have not found any concrete evidence of the existence of aliens conducting space missions.
Some users of China's Zihu social network even said that the remains presented to the Mexican Parliament were "fake", designed to resemble foreign models.
Others point out that previous discoveries of this type were the remains of mummified children. Their skull is long due to the practice of tying the head with cloth or rope.
Earlier this year, the US Congress held hearings on unidentified aerial phenomena (UAPs), which included a presentation by David Grush, a former intelligence officer at the National Geospatial-Intelligence Agency. This man accused the US government of collecting and recovering extraterrestrial biological remains. Two pilots who attended the hearing also mentioned seeing UFOs.
Yang Liwei, one of China's first astronauts, once caused a stir by describing "hearing a knock on the door" while in space. Yang described them as "irregularly, day and night, with no apparent source from outside or inside the spacecraft, hitting the iron barrel with a wooden hammer."
Upon returning to Earth, technicians tried to recreate the mysterious noise but failed despite testing for over a year. But scientists later believed that this noise was caused by changes in the shape of the spacecraft due to changes in temperature and pressure.