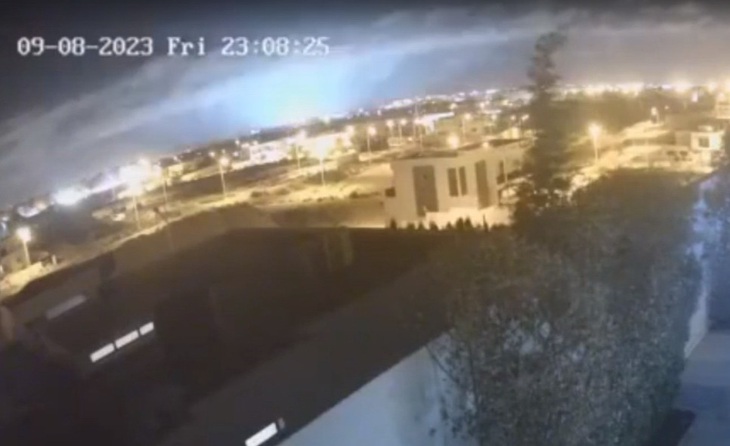 Mr John Derr, a geophysicist who works for the US Geological Survey, said the light was similar to those recorded by security cameras during the 2007 earthquake in Pisco, Peru.
This is called earthquake lighting (EQL), and has been recorded since ancient Greece.
Sharing with CNN, he said that so far, there is no consensus in the scientific community on the cause of EQL formation, but the phenomenon is "definitely real."
Rays of light indicate earthquake
Derr, co-author of several scientific papers on EQL, said earthquake light can take many different forms.
Sometimes they look like ordinary lightning, or like a bright streak in the atmosphere, like the aurora borealis.
At other times, they look like glowing spheres floating in mid-air.
They may also look like small flickering flames crawling near the ground or larger flames floating in the atmosphere.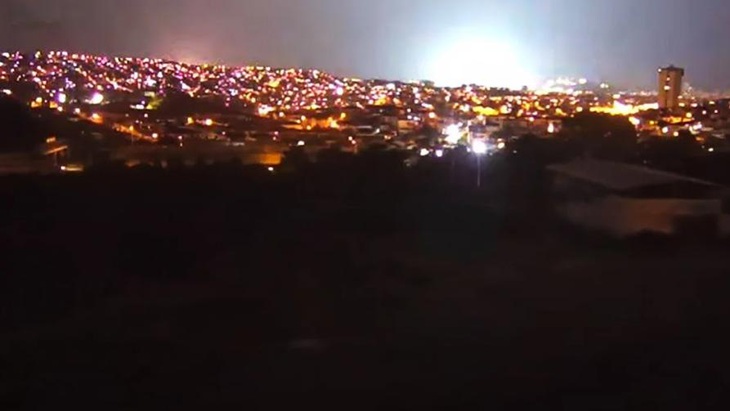 A video shot in China just before the 2008 Sichuan earthquake shows glowing clouds floating in the sky.
To better understand earthquake flares, Derr and colleagues collected information about 65 earthquakes in the US and Europe, including reliable reports of earthquake flares dating back to 1600.
They found that about 80% of EQL events were associated with earthquakes greater than magnitude 5.0.
In most cases, this phenomenon is recorded just before or during an earthquake and is visible up to 600 km away from the epicenter.
science is confusing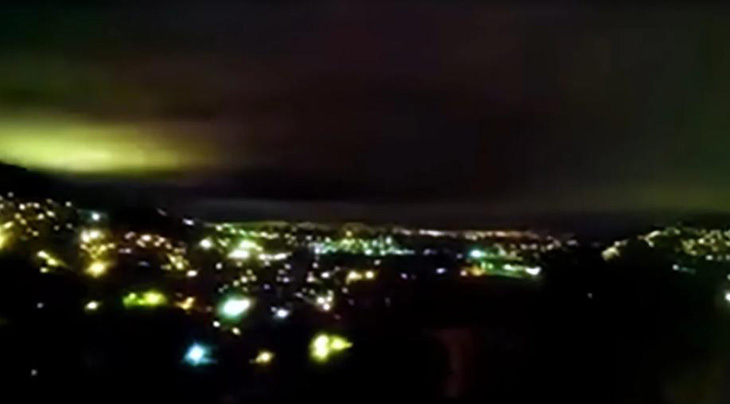 Earthquakes, especially large earthquakes, often occur in or near areas where the tectonic plates of the Earth's crust meet.
However, a 2014 study found that most earthquakes associated with luminescence occur within tectonic plates, not at their boundaries.
Mr. Friedman Freund, a professor at San Jose University and a former researcher at NASA's Ames Research Center, has proposed a theory about this phenomenon.
As Mr. Freund explains, when certain defects or impurities in rock crystals are subjected to mechanical constraints—such as at times of tectonic stress accumulation before or during a major earthquake—they immediately rupture and discharge electricity.
The stone is an insulator, but when mechanically affected, it becomes a semiconductor.
"Before an earthquake occurs, huge masses of rocks – hundreds of thousands of cubic kilometers of rocks in the Earth's crust – are being compressed and causing the displacement of mineral particles, which interact with each other to create electricity. Accumulation. The charge moves very fast, up to about 200 m/s," explained Freund.
However, there are several theories about the causes of earthquake flashes, including static electricity generated by fracturing of rocks and the release of the gaseous radioactive element radon.
Freund hopes that one day it will be possible to use seismic flares, or the electrical charges that generate them, in conjunction with other factors to help predict upcoming earthquakes.
(Tags to translate) earthquakes(T) lightning(T) aurora borealis(T) atmosphere(T) plate tectonics