According to the AP, the disaster has brought rare unity to the divided country as agencies across Libya attempt to help affected areas. Relief efforts have slowed after floods damaged several bridges linking Derna.
Othman Abdeljalil, the health minister of the eastern Libyan government, said that the bodies of many victims were buried in mass graves outside the city of Derna and neighboring towns and cities.
Meanwhile, rescue teams continue to search flood-damaged buildings in the city center and offshore waters.
Ms. Lori Hiber Girardet, expert with the United Nations Office for Disaster Risk Reduction (UNDRR), said that due to years of chaos and conflict, government agencies in Libya are not operating at normal levels. The facilities required for natural disaster management are not satisfactory.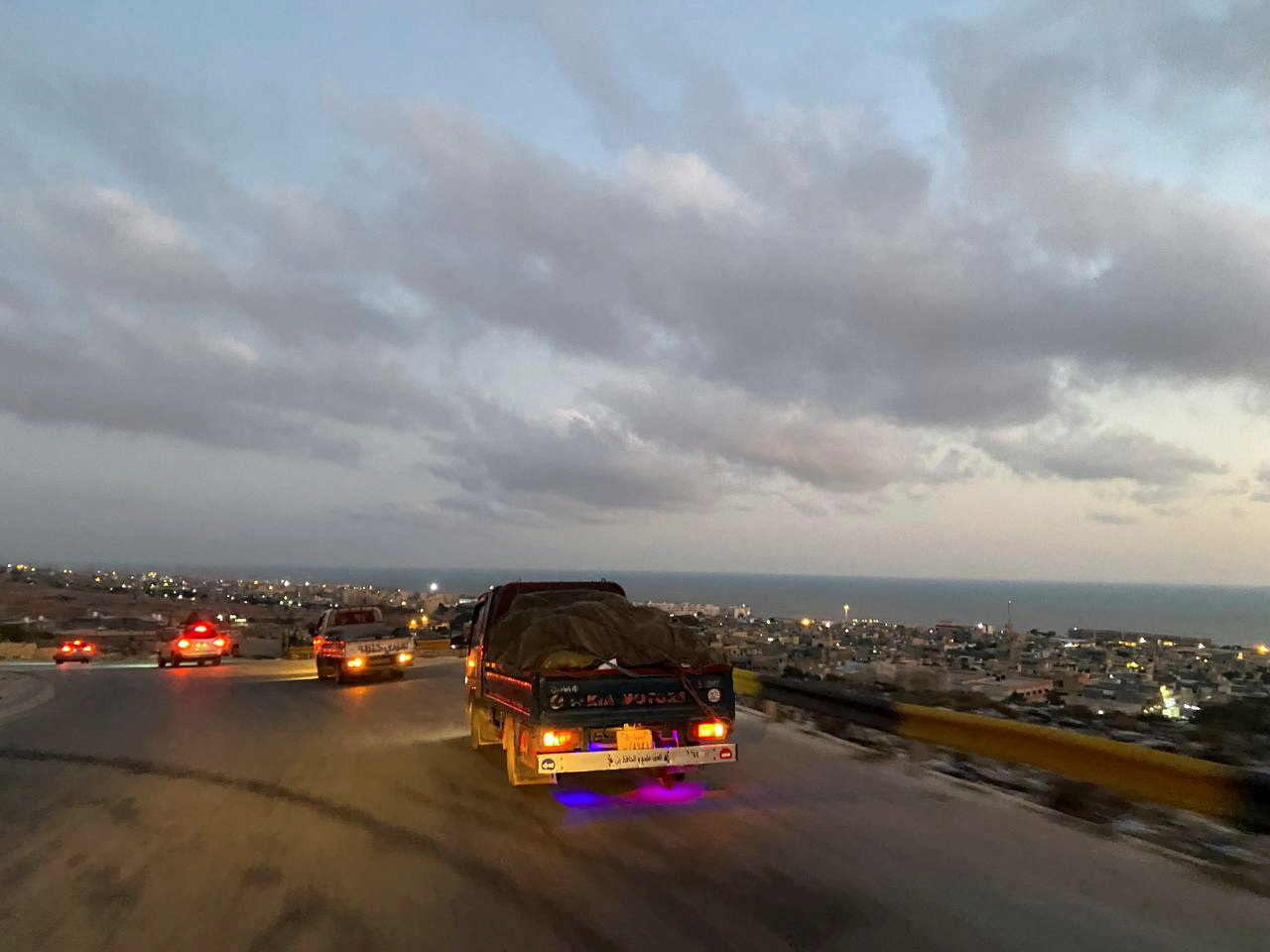 The aid convoy entered Derna City – Libya on 15 September. Photo: Reuters
Meanwhile, World Meteorological Organization (WMO) Secretary-General Petter Taalas said that if Libya had a normal meteorological agency, they could have issued a warning.
Emergency management agencies could have evacuated people and casualties would not have been so high. WMO had previously contacted Libyan authorities to repair the meteorological system but the unstable security situation prevented this.
Additionally, according to the sheet arab newsTwo dams collapsed on the outskirts of the city of Derna that were built in the 1970s. A report by the Libyan State Audit Agency in 2021 stated that the above two dams were not maintained, although the government had allocated USD 2 million to do so in 2012. And 2013.
Abdul-Hamid Dbeibah, prime minister of the government of national unity in western Libya, acknowledged the maintenance problems during a cabinet meeting on 14 September and called on prosecutors to launch an immediate investigation into the incident.
The United Nations news website emphasizes factors related to climate change when analyzing the causes of the disaster. Hurricane Daniel caused devastating floods not only in Derna, but also in other areas of Libya, killing about 170 people. The storm occurred during a year that included climate disasters and extreme weather events, such as massive wildfires and record heat…
According to Mr Petteri Taalas, the tragedy in Libya highlights the devastating consequences of extreme weather in vulnerable countries.
heroine