Moscow Mayor Sergei Sobyanin wrote on the Telegram channel on the morning of September 17: "Air defense forces successfully destroyed a drone in the Istra district when the device tried to move towards Moscow." The Russian military said one was detected at about 1:45 a.m. (Moscow time) and destroyed.
According to preliminary information, there was no damage or casualties on the ground.
according to station RTAs with previous air raid warnings, Moscow's three main airports (Domodedovo, Sheremetyevo and Vnukovo) were briefly closed to ensure security.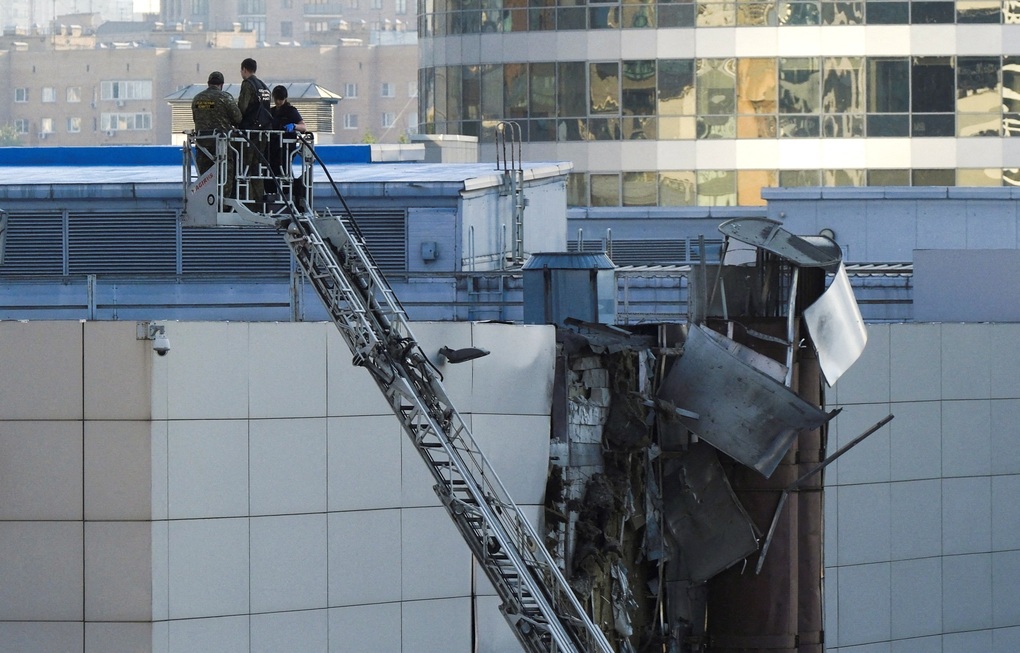 A building in Moscow was damaged after a UAV attack in late August. Photo: Reuters
The incident occurred when at least 10 drones tried to attack various targets in the Crimean peninsula.
radio RT Citing information from the Russian Defense Ministry, two drones were intercepted in the western part of the Crimean peninsula at about 1:15 am (local time) on September 17.
In another statement, the Russian military said four more drones were intercepted over the Black Sea around Crimea between 1:45 and 2:20 a.m. the same day.
Ukrainian drones have repeatedly targeted Moscow and other Russian regions in recent months. Most of the aircraft were shot down or disabled in the air due to signal jamming.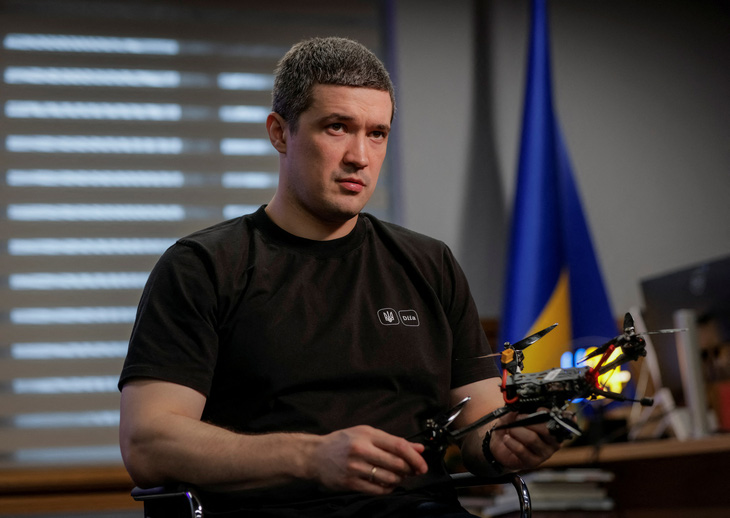 Ukraine's Minister of Digital Transformation, Mr. Mykhailo Fedorov, in an interview with Reuters on September 16. Photo: Reuters
Asked about recent attacks near Crimea, Ukraine's Minister of Digital Transformation Mykhailo Fedorov said: "There will be more drones, more attacks…"
This week, Ukraine launched several suicide boat and missile attacks against Russia's Black Sea Fleet around the Crimean peninsula.
Ukraine recently claimed responsibility for the Crimean raid, despite previously denying direct involvement in the bombings, which often target military targets.
Meanwhile, Russia acknowledged that a missile attack by Ukraine this week had damaged a warship and a submarine. However, it was confirmed that all suicide boat attacks had been stopped.
Minister Fedorov said that Ukraine's UAV production this year has increased more than 100 times compared to last year. Mr Fedorov told the news agency reuters: "I think it will increase by about 120 to 140 times by the end of this year compared to last year."
According to Mr Fedorov, Kiev is investing more heavily in technology to increase its advantage in attacks. He stressed: "We need AI (artificial intelligence), such as target detection technology like (Russia's) Lancet UAV operates. Targets can be identified even when interfered with by electronic warfare and destroyed". .