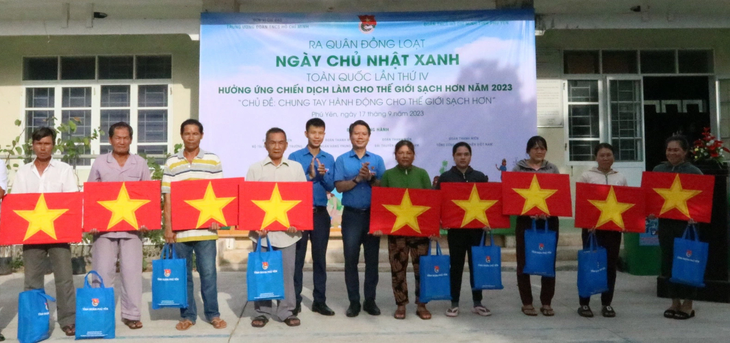 On the morning of September 17, the Ho Chi Minh Communist Youth Union Central Committee held the fourth nationwide Green Sunday launching activities, responding to the campaign to clean up the world by 2023.
The Central Youth Union held a central-level site in Phu Yen Province to spread the message of "joining hands to work for a clean world" across the country.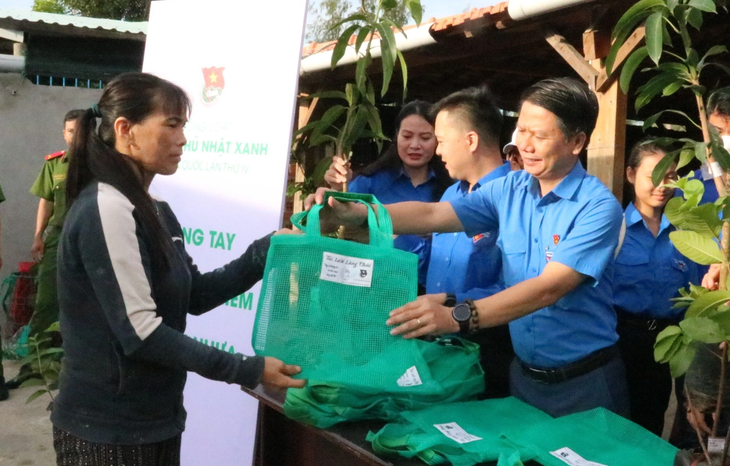 According to the information received from the Central Youth Union, more than 700 district level Youth Union units across the country together organized the fourth National Green Sunday.
Youth volunteer squads were launched to clean the environment, create spontaneous waste collection points and improve the environmental landscape; Plant trees and care for them, deploy new rural flower routes.
Union members and youth plant trees in conjunction with economic development such as: green tree nurseries, livelihood gardens, union garden model in schools, youth tree hills… to realize the goal of "planting at least 20 million new trees" by 2023. For.
In addition, youth union organizations deploy "Bright – Green – Clean – Beautiful – Safe – Civilized" projects in localities and units.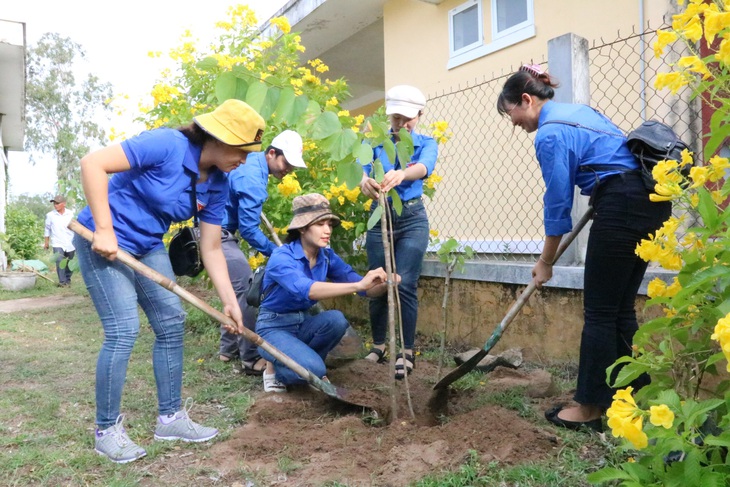 The center stage response to the fourth nationwide Green Sunday and the campaign to clean the world by 2023 took place in Tuy An District (Phu Yen Province) with a series of meaningful activities.
That is to plant 5,200 trees in An Hiep and An Hoa Hai communes; Inauguration of the Youth Project on the Bright – Green – Clean – Beautiful – Civilized – Safe Pathway in Phu Thuong Village (An Hoa Hai Commune); "Let's Clean the Seas" launched; donating mesh shopping bags to union members, youth and local people; Organize activities for exchange of recycled plastic waste for green trees including fruit trees like toadstool, guava, mango…; Visiting fishermen on the beach of Phu Thuong village, giving gifts and presenting them with the national flag…
4 main tasks of the fourth nationwide Green Sunday
Mr. Vu Minh Thao, deputy head of the Rural Youth Committee of the Central Youth Union, said: "The extreme activities taking place on the fourth National Green Sunday are focused on the following actions: planting, caring for and protecting green trees; promotion to classify waste at the source. Launch to limit plastic waste;
Guide activities to specific circumstances across localities, units and agencies to make them effective, practical and appropriate, helping to raise awareness and join hands to drive response. Respond to climate change in localities and units".
Mr. Thao assessed that Green Sunday took place with many rich activities in Phu Yen, the association members and youth participated very actively in many projects, which demonstrates the cooperation of Phu Yen youth in work. Environment protection.
(TagstoTranslate)Green Sunday(T)Nationwide People(T)Central Association(T)Youth Volunteer(T)Clean the World(T)Respond to Climate Change(T)Protect the Environment School(T)Phu Yen Provincial Association( t)fu yen