According to the news agency TASS Mr. Kim Jong-un and Mr. Sergei Shoigu of Russia exchanged views on the regional and international political and military situation, and exchanged constructive views on issues related to strengthening strategic and tactical interaction.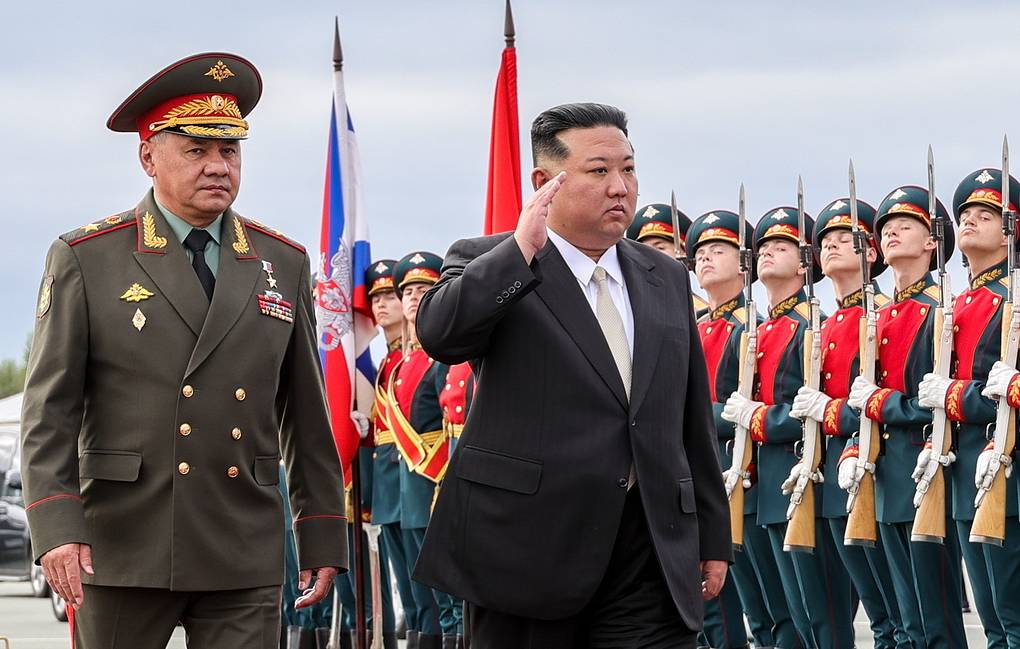 North Korean leader Kim Jong-un and Russian Defense Minister Sergei Shoigu in Vladivostok – Photo: TASS
During this, reuters Quoting the North Korean state news agency KCNA Mr Kim toured Russia's strategic bombers capable of carrying nuclear weapons, hypersonic missiles and warplanes during his meeting with Mr Shoigu on September 16.
The North Korean leader also visited Russia's Pacific Fleet along with strategic nuclear submarines and several other military ships.
KCNA Mr Kim Jong-un was quoted as praising the fleet for its "contribution to peace in the region".
Earlier this month, North Korea launched its first strategic nuclear attack submarine.
The meeting of the North Korean leader and the Russian Defense Minister took place within the framework of Mr Kim Jong-un's visit to Russia, which took place from September 13 at the invitation of Russian President Vladimir Putin.
Talks were also held in Vladivostok between the leaders of Russia and North Korea. Mr. Kim Jong-un and his delegation participated in several talks with Russian delegations.
heroine