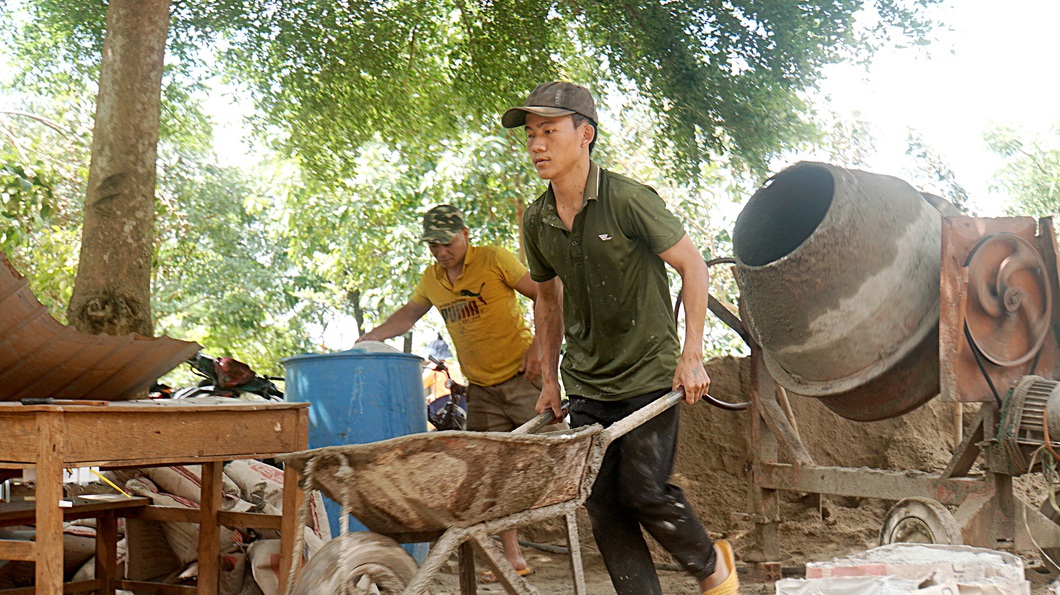 In this remote village, Giang is the only orphan new student in the village to pass the university exams. Many people are happy for Giang because in 2014, after the death of their parents, the five Giang sisters returned to Giang Chau village to live with the people. Giang's sisters were adopted by Regiment 720, built a home, and given food. The entire village protects and helps. Now the village youth has passed the university entrance examination, bringing joy to the people of this remote and difficult border area.
Mr. Li Van Nha, head of Giang Chau village, could not hide his joy, explaining: "The situation is very difficult, every year during holidays and Tet, gifts also come to the village for the five sisters. Orphaned, difficult and deprived, But they are knowledgeable, know how to strive forward and work hard. When they heard that Giang had passed the university exam, the entire village congratulated him. Giang is a gift to the village children. "An example is the will to move forward and overcome adversity. Currently, Giang's older sister is married, and Giang's four brothers are attending school."
These days, Giang's "foster father", Lieutenant Colonel Pham Nam Huan – captain of Team 6, Army Corps 16, Regiment 720 – is busy completing the paperwork for Giang's enrollment. The regiment entrusted Lieutenant Colonel Huan with the direct care of Giang for years.
Mr. Huan acknowledged that Giang's passing the university exam was a joy for the unit and the village. Giang himself had lost an eye, so he had to work many times harder than others to get into university.