according to the newspaper Guardian On September 14, two South African entomologists John Midgley and Bergert Muller went on a data collection trip to Lesotho, the only country in the world whose entire territory lies at an altitude of more than 1,000 meters.
Their trip began in December 2021 and the stop was the Afriski mountain resort in western Lesotho. On the second day at this resort at an altitude of more than 3,000 metres, Mr Muller caught an animal which he believed was a wingless insect – similar to the ones he had seen in other high altitude areas.
However, upon closer inspection that same evening, Mr. Muller realized that the animal was a fly.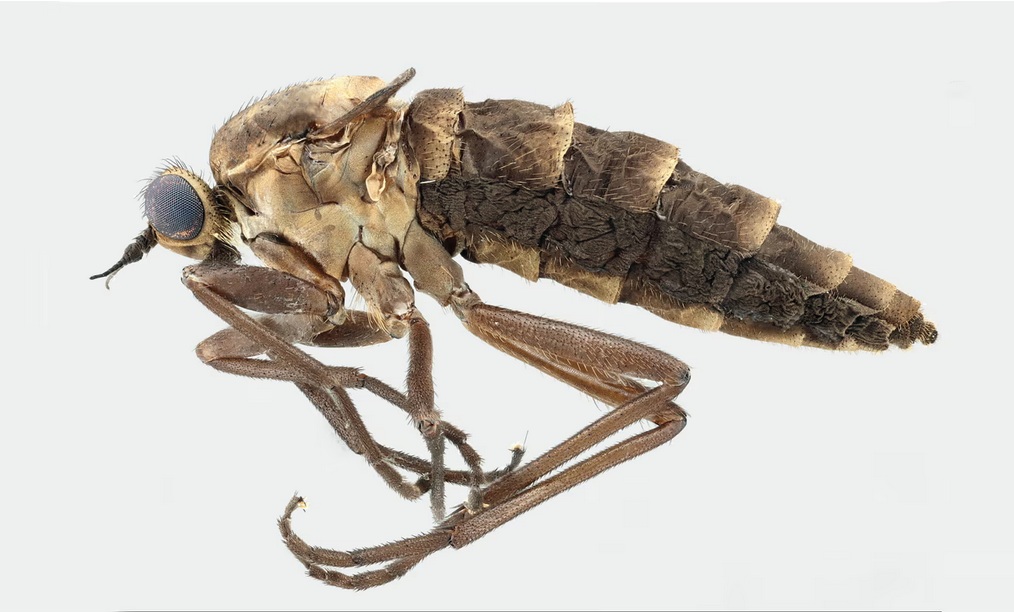 Female specimen of Atherimorpha latipennis with distorted wings. Photo: The Guardian
Using the available equipment, both scientists determined that the fly belonged to the genus Atheriomorpha. Interestingly, on the same day they caught 51 male specimens of Atheriomorpha latipennis (a species of the genus Atheriomorpha).
The species Atherimorpha latipennis was discovered in 1956 but females of this species had never been described before. And similarity with the other 51 male specimens indicated that the female specimen belonged to the same species, Atheriomorpha latipennis.
To be more certain, the two scientists had to wait until Mr. Midgley returned to his workplace at the KwaZulu-Natal Museum in the South African city of Pietermaritzburg to consult more documents.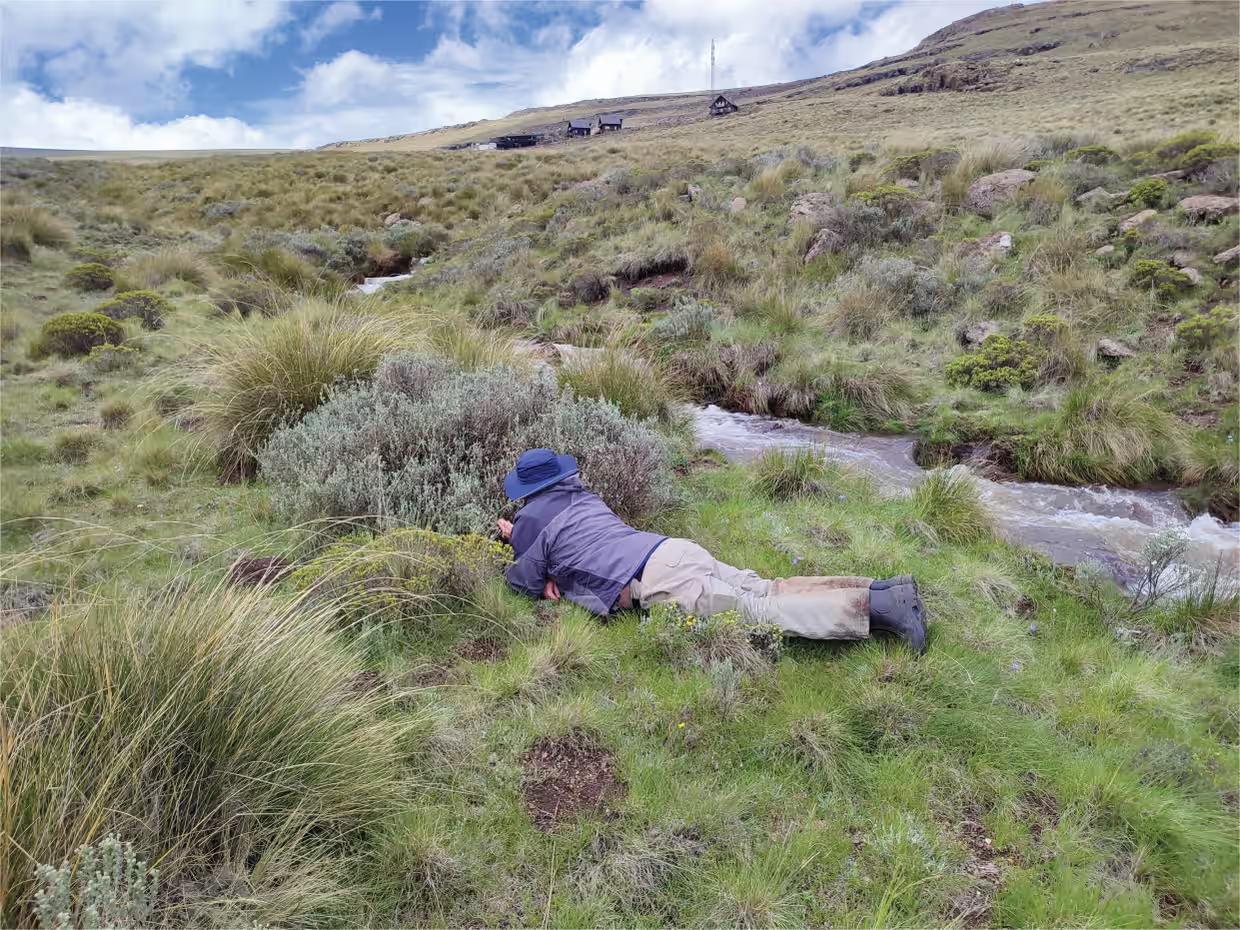 Mr. John Midgley collected documents in the African mountains. Photo: The Guardian
Despite the strange morphology of the female specimen, its mouthparts and antennae were almost identical to those of the collected male, allowing both scientists to identify the specimen as belonging to the species Atheriomorpha latipennis. Both decided not to undergo DNA testing for fear of damaging the only sample they had.
Because there is no information about the life cycle of Atheriomorpha latipennis, scientists can only speculate as to why females lose the ability to fly.
Although there are many benefits of flying – such as moving faster and escaping predators more easily – it in turn takes more time and effort to develop wings and also requires more energy to fly.
Mr Midgley believes the discovery of flightless flies in Lesotho gives us a more complete picture of the animal kingdom. "Understanding the morphology of species with limited ranges will help us predict their responses to environmental change," he said.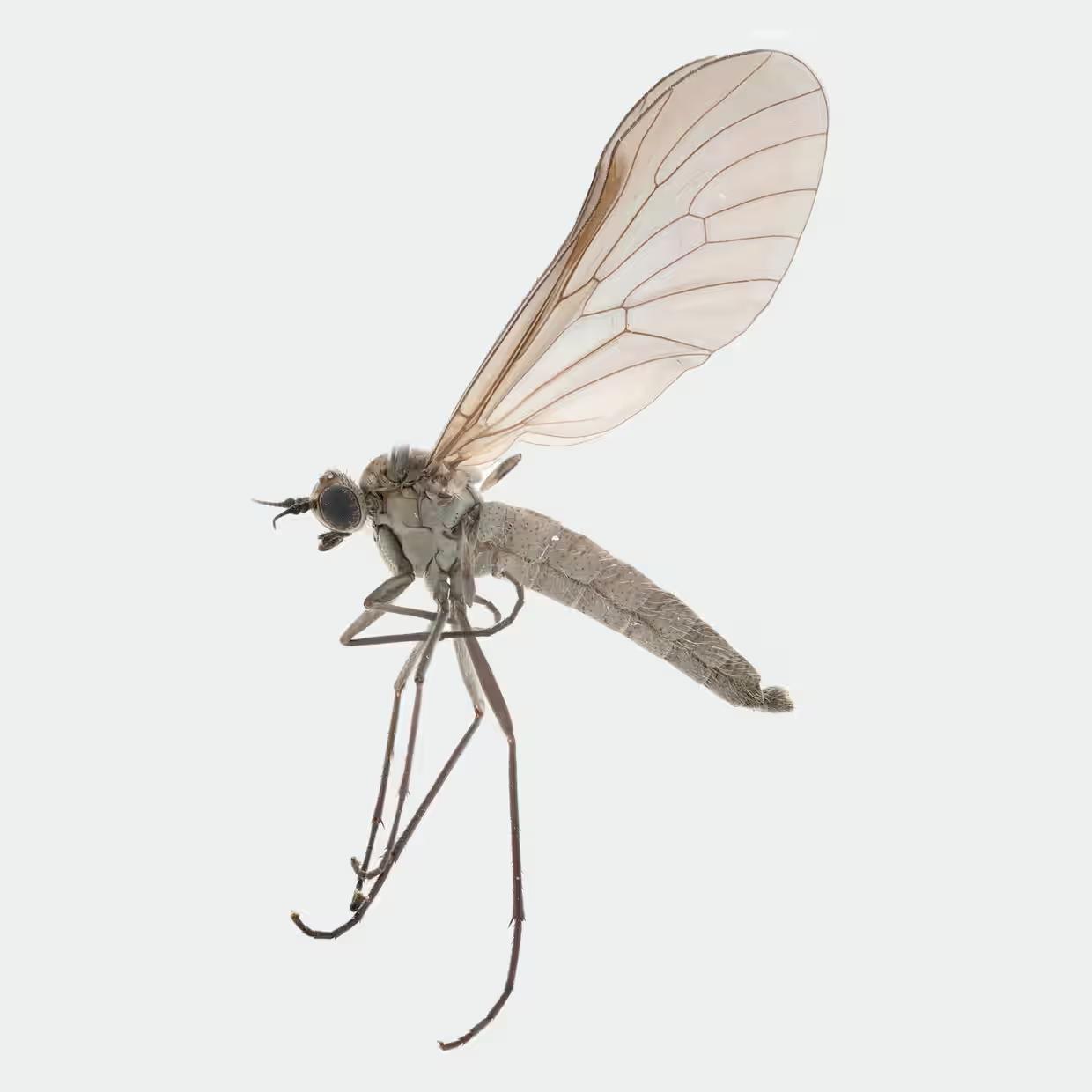 Male specimen of Atherimorpha latipennis with useful wings. Photo: The Guardian