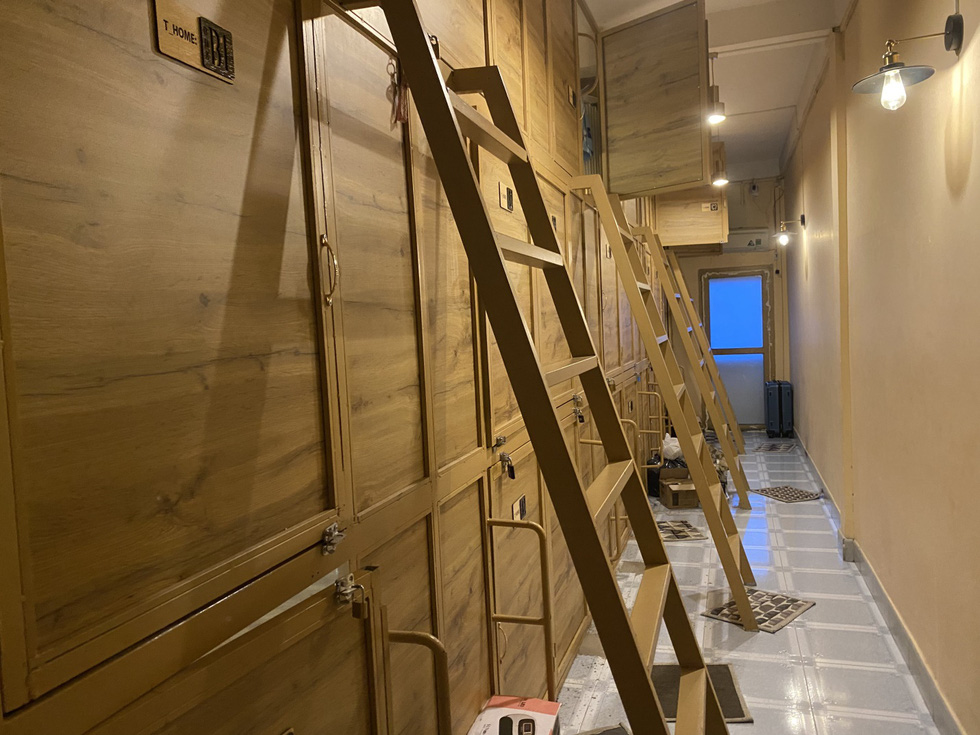 24 sleeping boxes in the Sleep Box on Bui Vien Street – Photo: Anh Thu
Each sleep box like this is only 2 – 2.5 meters long2,
All sizes of sleep box
A sleep box on Bui Vien Street, District 1 (HCMC). The house consists of a ground floor for parking, two floors for sleep box rooms and a terrace. The capacity here on two floors is up to 50 people.
If you go to the first floor, there are up to 24 boxes in one room, the area of ​​each box is about 2 meters.2, arranged in three overlapping rows. There is only one path about 1 meter wide. Rental price is 1.4 million VND/month, if there is parking, an additional 200,000 VND is added.
According to observations, this sleep box does not have a fire alarm system. There is a fire extinguisher located outside the stairs on each floor. People living in the same room will use shared bathrooms and kitchens. Because the location is in the city center, it is quite expensive, with only two seats left.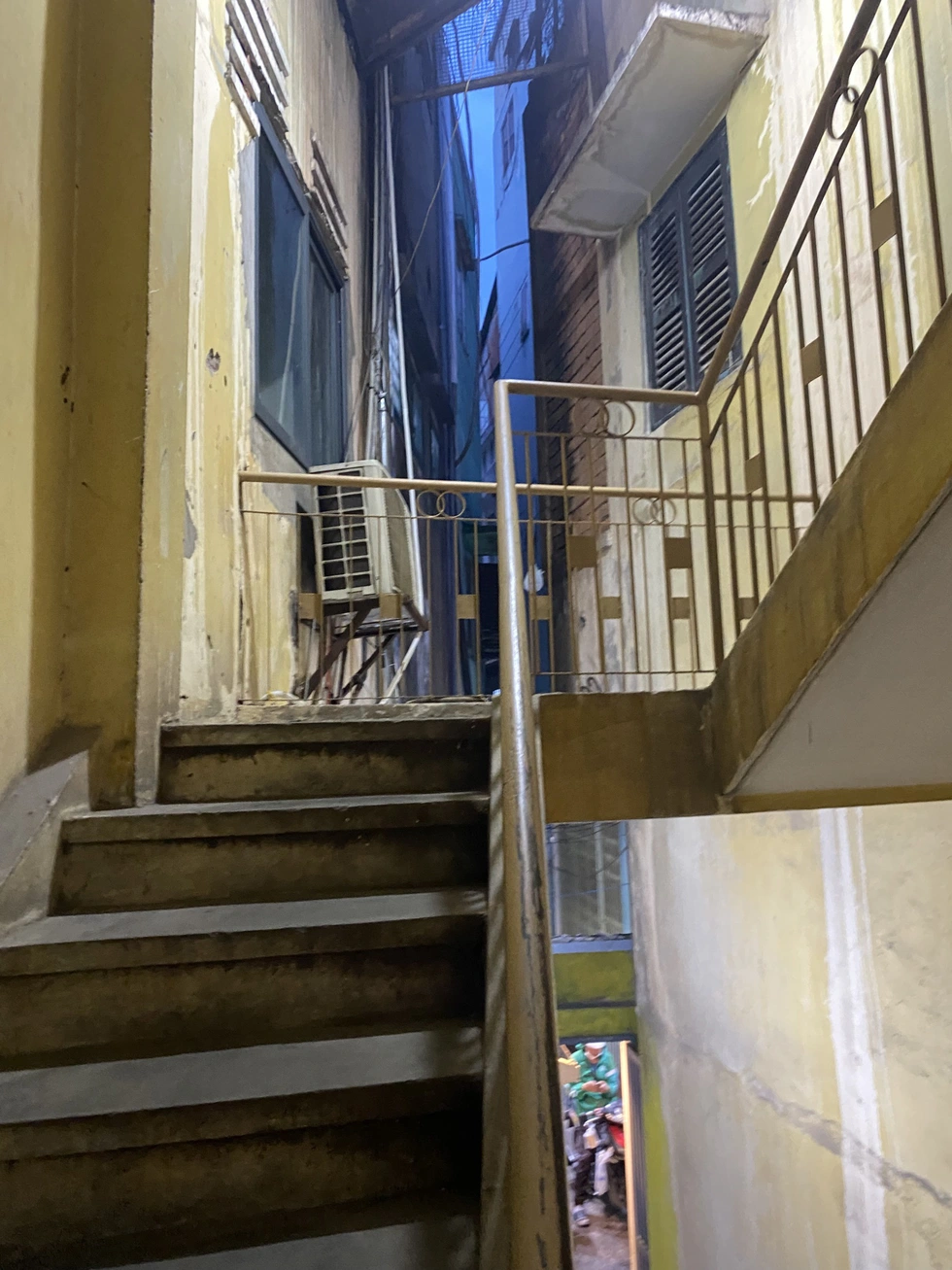 There is only one way up and down in this sleep box on Bui Vien Street – Photo: Anh Thu
In a four-storey house for rent in a sleep box in an alley of Tran Quang Dieu Street, District 3 (HCMC), the number of rooms is less than 6-8 people. However, the common living space in the room is also quite narrow.
"The height of the sleep box here is 'a little' higher than other places. Although it can't stand upright, it's also more ventilated," the homeowner said. A "box" here costs between 2 – 2.5 million VND/month.
The sleep box on Nguyen Van Thu Street (District 1) is quite cramped. Each bedroom has been designed to maximize space for sleeping boxes, so the corridor is only big enough for one person.
When asked about the issue of fire prevention, the manager of this house said, "Because there is an inspection team in our second sleep box rental branch, the fire extinguisher was brought there, in a few days I will bring it back here."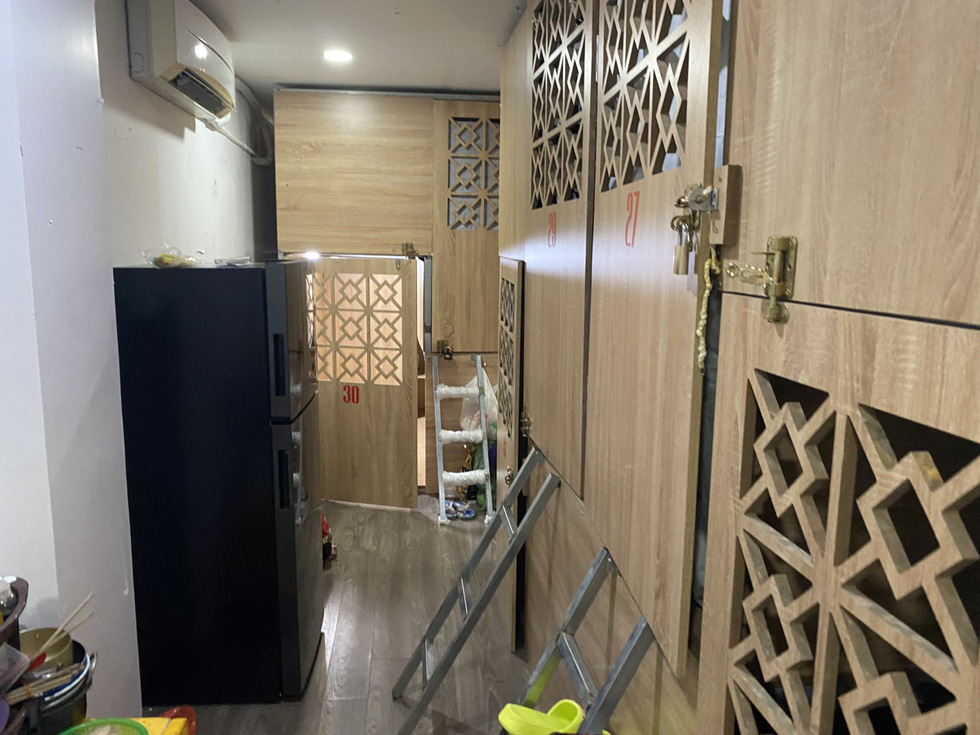 Sleep box on Tran Quang Dieu Street. Each box door is equipped with latches and locks. – Photo: Thuy Linh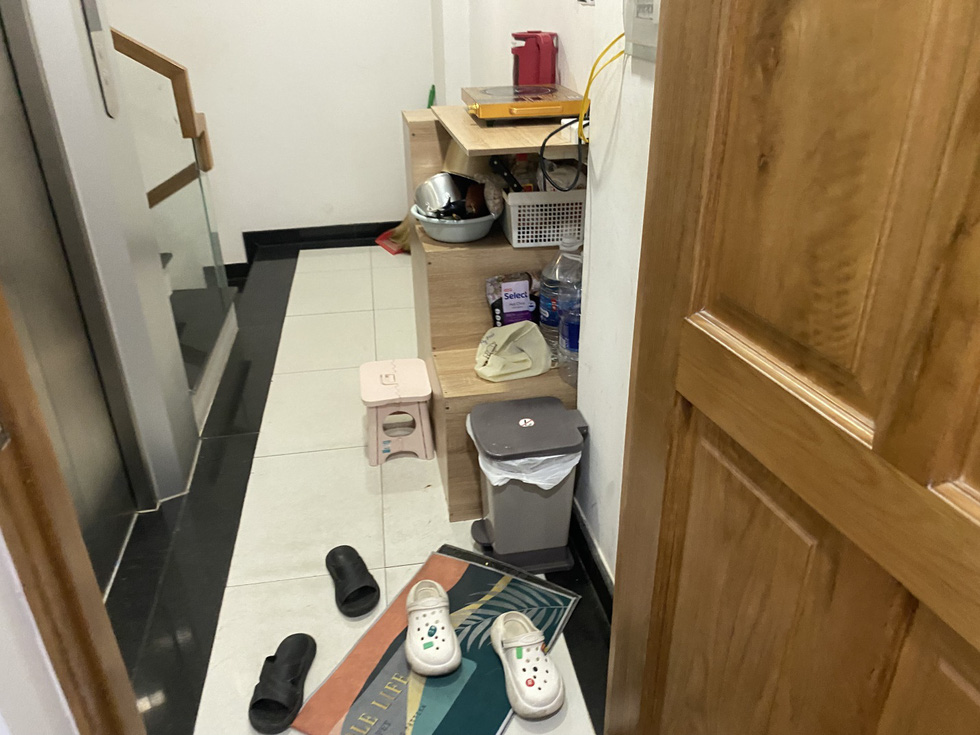 This sleep box on Tran Quang Dieu Street doesn't have its own kitchen, only a cooking area outside the room – Photo: Thuy Linh
Why do sleep boxes "attract" students?
Minh Thanh, a student at Ho Chi Minh City University of Industry, said he has been living in a sleep box in an alley off Nguyen Van Troi Street in Phu Nuan district for two years.
Thanh said that living in a sleep box is very convenient for you. First of all is the price. You only need to pay the exact amount of 1.8 million VND/month to "cover" everything from accommodation, electricity and water, parking, WiFi and garbage collection. No matter how you "waste" electricity and water, at the beginning of the month you will have to pay the amount of 1.8 million as committed.
"If you rent a room with other people, the amount of money divided every month is equivalent to a sleep box. The price is also reasonable for students" – Thanh said.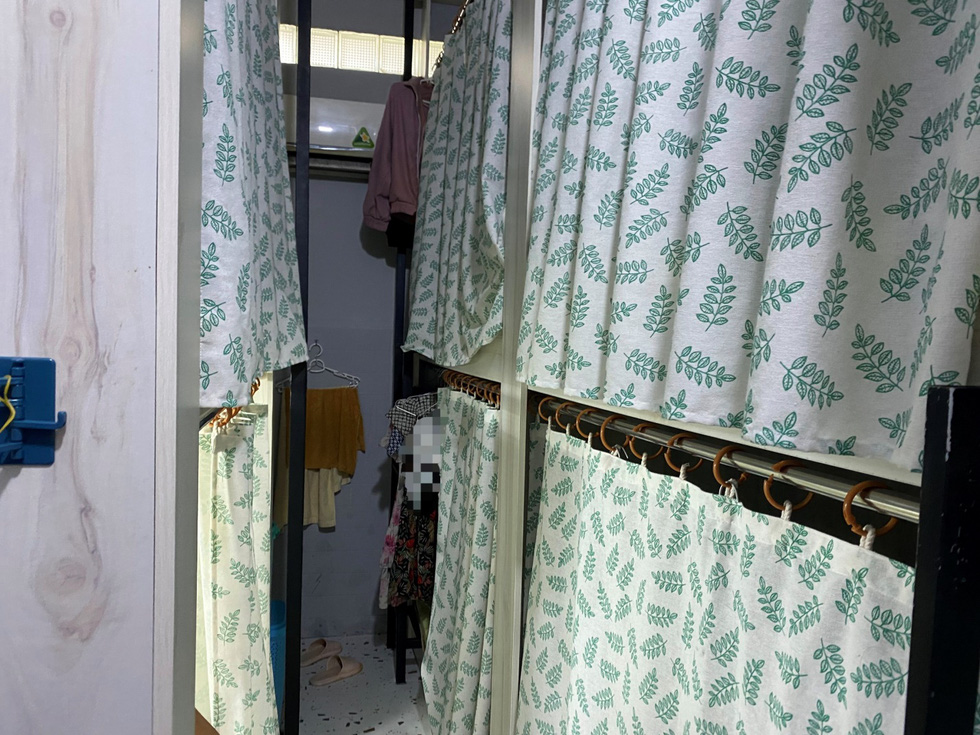 Narrow sleep box on Nguyen Van Thu Street, District 1 – Photo: Thuy Linh
Plus, Thanh said you don't have to worry about purchasing supplies. Sleep box owners will purchase almost all items for the tenants to share, such as stove, pots and pans, washing machine, air conditioner, etc.
"Sleep box owners often joke that guests can only bring their own luggage to stay," Thanh said.
Meanwhile, HUTECH University student Minh Hieu said he goes to school early every day, then goes to work part-time. On average there are 5 days a week when you leave home at 7:00 in the morning and return to your room at 10:00 at night.
"The time I spend in the room is just for sleeping. So I find the sleeping box appropriate, because I don't need a big room, I just need enough space to sleep and a place to keep things and wash clothes. Want" – Minh Hieu said…
Minh Hieu further said that the place you are staying in District 1 has about 6 rooms, each room can accommodate 8 people.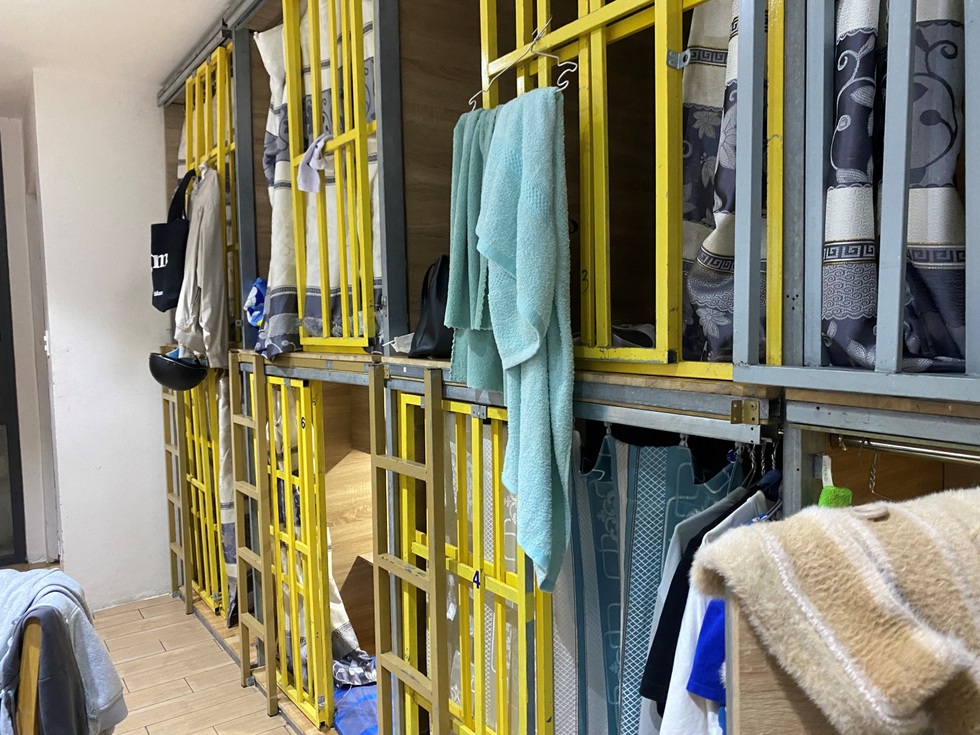 Sleep Box on Le Van See Street, District 3 (HCMC) – Photo: Anh Thu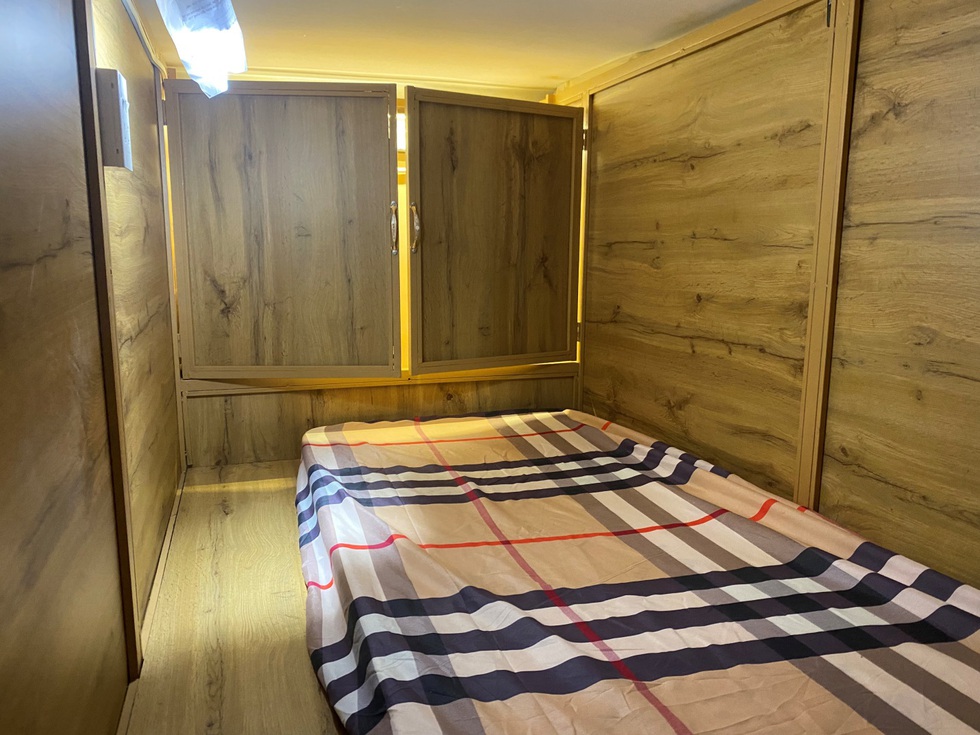 Inside a sleep box in District 1, the space is only 2m2 – Photo: ANH THU
The manager of a sleep box in Phu Nuan district said they usually rent an entire house long-term, which is a townhouse with at least three floors. To transform into a sleep box that does not need repair, the most important thing is to design the sleeping area, which can be a wooden sleeping box or an iron bunk bed.
"Renters can rent long-term for more than three months or short-term for as little as a month. Some sleep boxes also rent by the day. Most sleep box renters are students or recent graduates. Are" – this is what the manager says.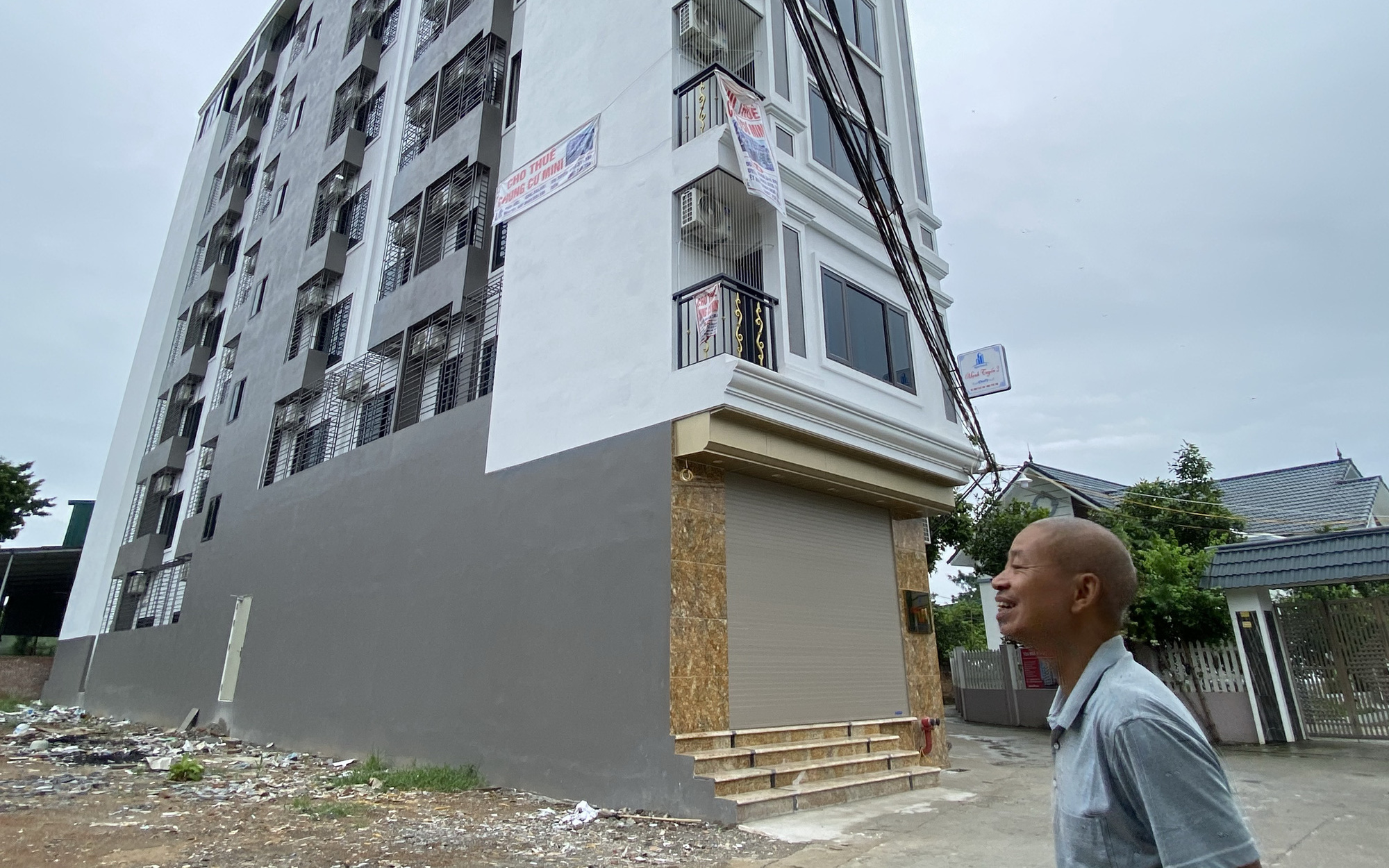 Competition to buy land to build mini apartments
(TagstoTranslate)Student(T)Fire Protection(T)Sleep Box(T)Safety