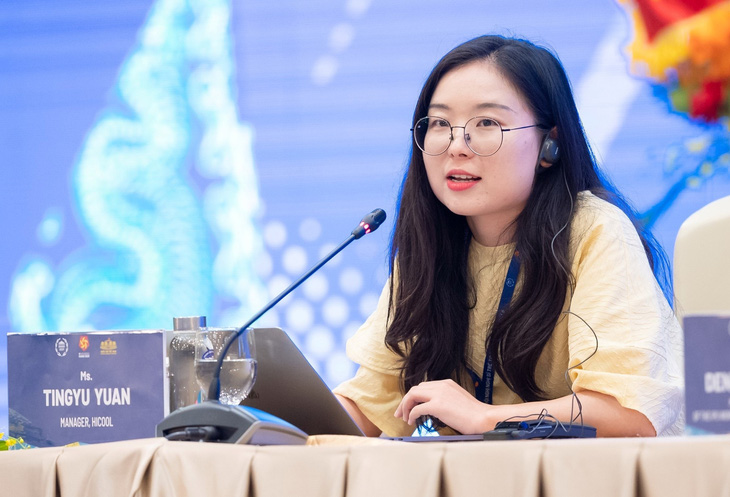 Some ways of working in other countries are shared, as well as challenges to promote the role of young parliamentarians on this issue.
Introducing entrepreneurship into the curriculum
Chair of the IPU Working Group on Science and Technology Denis Naughton – Irish MP – said that Ireland has a "Green Schools" initiative, which promotes students to become global citizens.
The curriculum is linked to the areas of social and family life, and the concept of entrepreneurship is taught to students aged 10 – 12 years.
According to Mr Dennis Naughten, this is very important as children of this age are often inquisitive and eager to learn.
Teaching about entrepreneurship at this time helps students gain the necessary knowledge about career orientation, understand the spirit of entrepreneurship, how to operate a creative startup company, and gain the necessary enthusiasm for the creative start-up field. Is available. There is also a competition for students with successful ideas for creative startups in Ireland.
In addition, Ireland has established a network of innovative startups with a mechanism to support new technology initiatives.
A group of young Irish MPs have launched an initiative called "Innovation Vouchers" to boost access to technology. This program supports companies in researching business solutions in the field of technology and innovation.
The Moroccan youth MP shared that in recent years, innovation and entrepreneurship have been key words and hot topics in this North African country.
Many young entrepreneurs participate in investment, and agencies also stepped up to promulgate institutions and policies to support businesses in the region. Many incubators, investment funds, associations and businesses have been established to support businesses in the region.
There has been strong growth of start-ups in Morocco. The government promotes innovation, creates new businesses, invests heavily in startups, supports market access and startup competitions.
In addition, there is also a training program for businesses to prepare human resources for startups and innovation. But despite achievements in supporting innovation and early startups, access to capital and administrative processes are still hindered.
Meanwhile, universities in Cuba have free training programs to promote scientific research activities.
Cuba also created technology parks that allow students and youth to connect with teachers to transform ideas and initiatives into specific projects, thereby contributing to achieving the Sustainable Development Goals…
The voice of young MPs is needed
Tingyu Yuan, director of HICOOL (a startup support company in China), stressed the need to encourage young people, especially young businesses, to speak out more as the main factor is to attract young people to participate in the process . policy maker.
From personal experience, the HICOOL Director believes that youth parliamentarians need to interact with businesses and young entrepreneurs to better understand the startup ecosystem, the difficulties businesses are facing, and the opportunities there. should propose policies to immediately overcome the problems for start-up businesses.
Sharing the difficulties faced by innovative startups, Sky Mavis Founder and CEO Nguyen Thanh Trung said that not only Vietnam but also the world has not fully released institutions and policies related to new technology.
He said that digital transformation is no longer an option but has become inevitable, it is a long process with many challenges that forces governments, businesses and consumers to integrate and make changes.
Accordingly, it is necessary to step out of the comfort zone, revive and compete in a new normal led by advanced technologies.
Mr Trung said, "Early support and backing play a huge role in the success of startups. Technology businesses need a clear legal corridor to guide their growth."
National Assembly representative Pham Trong Nghia said innovation and entrepreneurship play an important role in the current context, becoming a new driving force for growth and sustainable development.
It started strongly in Vietnam from 2016. The National Assembly and the Government of Vietnam have issued, amended and supplemented a number of laws and projects to encourage innovation and start-ups, attract and utilize effective investment resources for science, technology and innovation.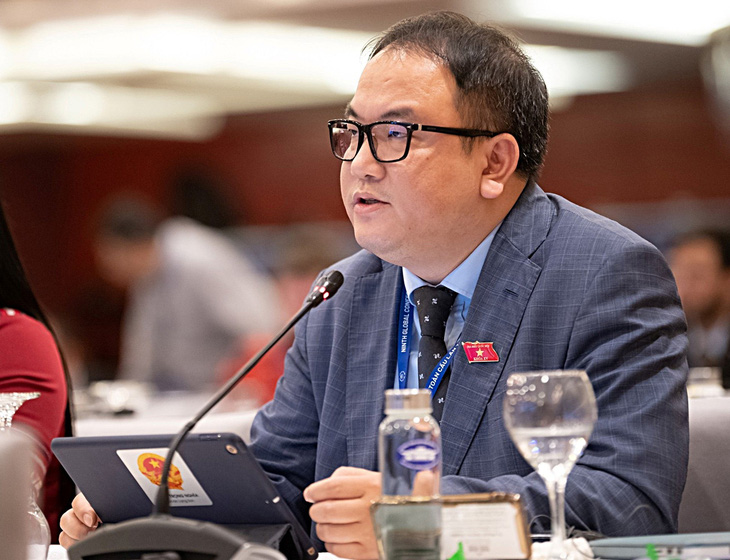 Global Network of Young Parliamentarians on Innovation
Mr. Pham Trong Nghia said that as young parliamentarians representing legislative bodies around the world, parliamentarians need to join hands to promote startups and innovation globally.
He suggested that IPU members consider establishing a global network of Young Parliamentarians on Innovation, newly created in collaboration with governments of other countries, to correct the legal corridors to better support sustainable development through innovation. .
Mr Nghia suggested, "The center of innovation and entrepreneurship should be identified as young people. Policies should aim to promote and encourage entrepreneurship and innovation activities among youth and students."
First statement after 9 editions
On the afternoon of 16 September, the 9th Global Youth Parliamentarians Conference concluded in Hanoi, with the first Statement adopted through 9 organizational sessions on the role of youth in promoting the implementation of the Sustainable Development Goals. Sustainability through digital transformation and innovation.
National Assembly Speaker Vuong Dinh Hue said the adoption of the declaration reflected the determination, high consensus and strong commitment of the young parliamentarians. He asked the Secretariat of the Inter-Parliamentary Union (IPU) and IPU member parliaments to disseminate the outcomes of this conference to the United Nations Summit to be held in New York on 18 and 19 September.
(TagstoTranslate)Young Parliamentarians(T)Global Youth Parliamentarian Conference