"Global warming actually changes the characteristics of frequency, intensity and duration of precipitation" – commented Jung-Eun Chu, climate scientist at the City University of Hong Kong (China). With CNN on September 16.
The huge amount of damage caused by floods also shows that governments need to urgently prepare for this new reality. Ms Jang-Eun Chu said, "Governments should be prepared. They should start thinking about it because they have never experienced such extreme events before."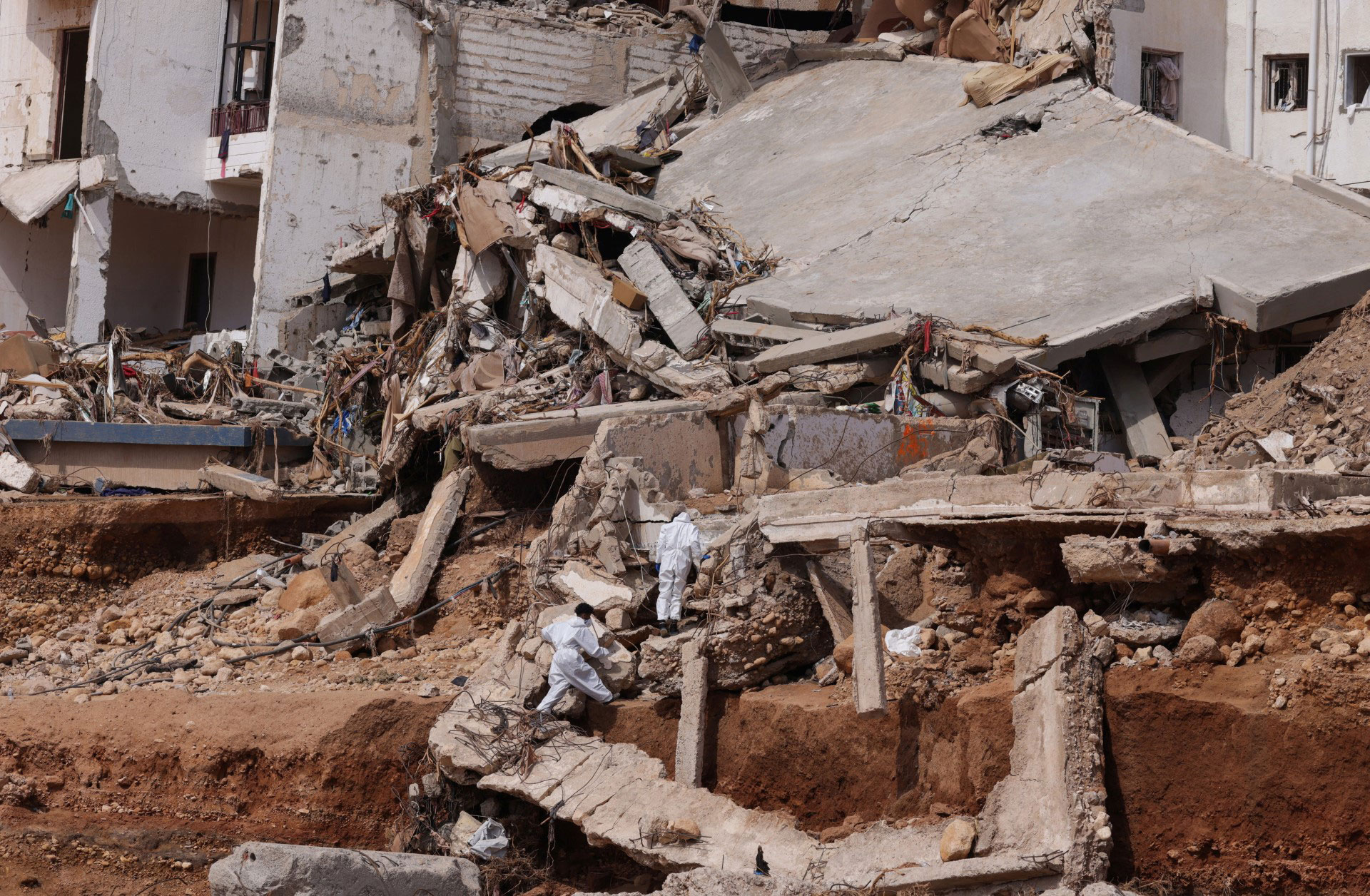 Desolate scene in the city of Derna – Libya after the storm and flood disaster on 17 September. Photo: Reuters
Generally, Hurricane Daniel is considered one of the worst storms in history to strike the Mediterranean region, causing deadly floods in Libya, Greece and Turkey. In addition, two typhoons Saola and Haikui in early September caused significant damage in southern China, Hong Kong (China), and Taiwan (China).
According to Ms. Chu, the above "double typhoon" phenomenon is a special case, in which the previous typhoon creates conditions for the next typhoon to be more severe. Two slow-moving air masses carrying lots of moisture in two different directions collided, causing huge amounts of water to flow over Hong Kong.
Also during the above-mentioned period, the Burning Man festival in the desert of Nevada state in the western United States was attacked by heavy rains. In the northeastern United States, precipitation in the states of Massachusetts and New Hampshire over the past 2 weeks was 300% above normal. According to experts, record warm ocean temperatures have fueled an active Atlantic hurricane season.
heroine