Media reported on 17 September that Mr Kadyrov appeared to post a video on social networks for the first time in 2 weeks. The move came in the context of rumors that the Chechen leader's health had seriously deteriorated and had even died.
The video was shared on September 17, showing Mr Kadyrov walking on a tarmac in the rain. A building similar to Mr Kadyrov's residence in Grozny has been described.
The caption below the video reads: "I strongly advise people who cannot distinguish between truth and lies on the Internet to take a walk in the fresh air and relax their minds."
Mr Kadyrov also said he was "listening to the Quran and walked a few kilometres."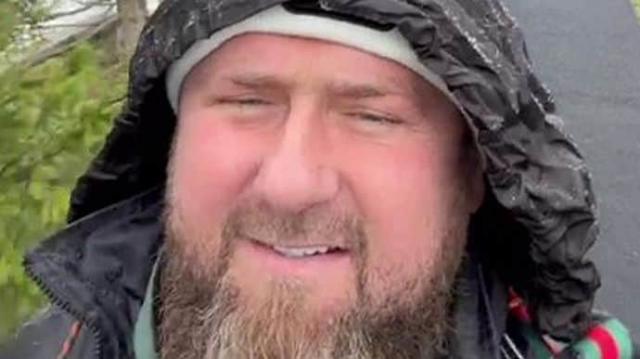 Mr. Ramzan Kadyrov. Photo: Yahoo
Page medusa The report said that after the video appeared on Mr. Kadyrov's Telegram channel on September 17, Chechen opposition activist Abubakar Yangulbayev, still without providing evidence, announced that Mr. Kadyrov was "dead."
Rumors about Mr. Kadyrov's health surfaced on the NIYSO Telegram channel on the evening of 14 September. The channel reported that Mr Kadyrov had "fallen into a coma".
Andrey Yusov, a representative of the Ukrainian defense intelligence agency, also said on 15 September that Mr Kadyrov "is in serious condition".
Hours after Mr Yusov's statement, a 10-second video appeared on the social network accounts of Mr Kadyrov and his deputy Umar Daudov, filming the leader and his family from behind. It is not possible to determine when the video was recorded.
Another video, filmed on September 1, shows Mr. Kadyrov attending the opening ceremony of the Grozny Education Center.
Mr Kadyrov does not appear in videos or images related to certain current events after September 1.
A video of Mr Kadyrov walking and jogging with his family was posted on social networks on September 8.
A recording of Mr Kadyrov's conversation with his nephew Yusuf on September 9 was also shared.
In addition, there is a video recording of Mr. Kadyrov meeting with his mother on September 10 and a video of him meeting with Chechen official Magomed Daudov on September 12. Mr. Kadyrov did not say a word in the video cited above and could not determine when the video was recorded.