Victims whose homes were destroyed by floods in Derna faced a dilemma between staying put and risking infection or having to evacuate from mining areas due to flood waters.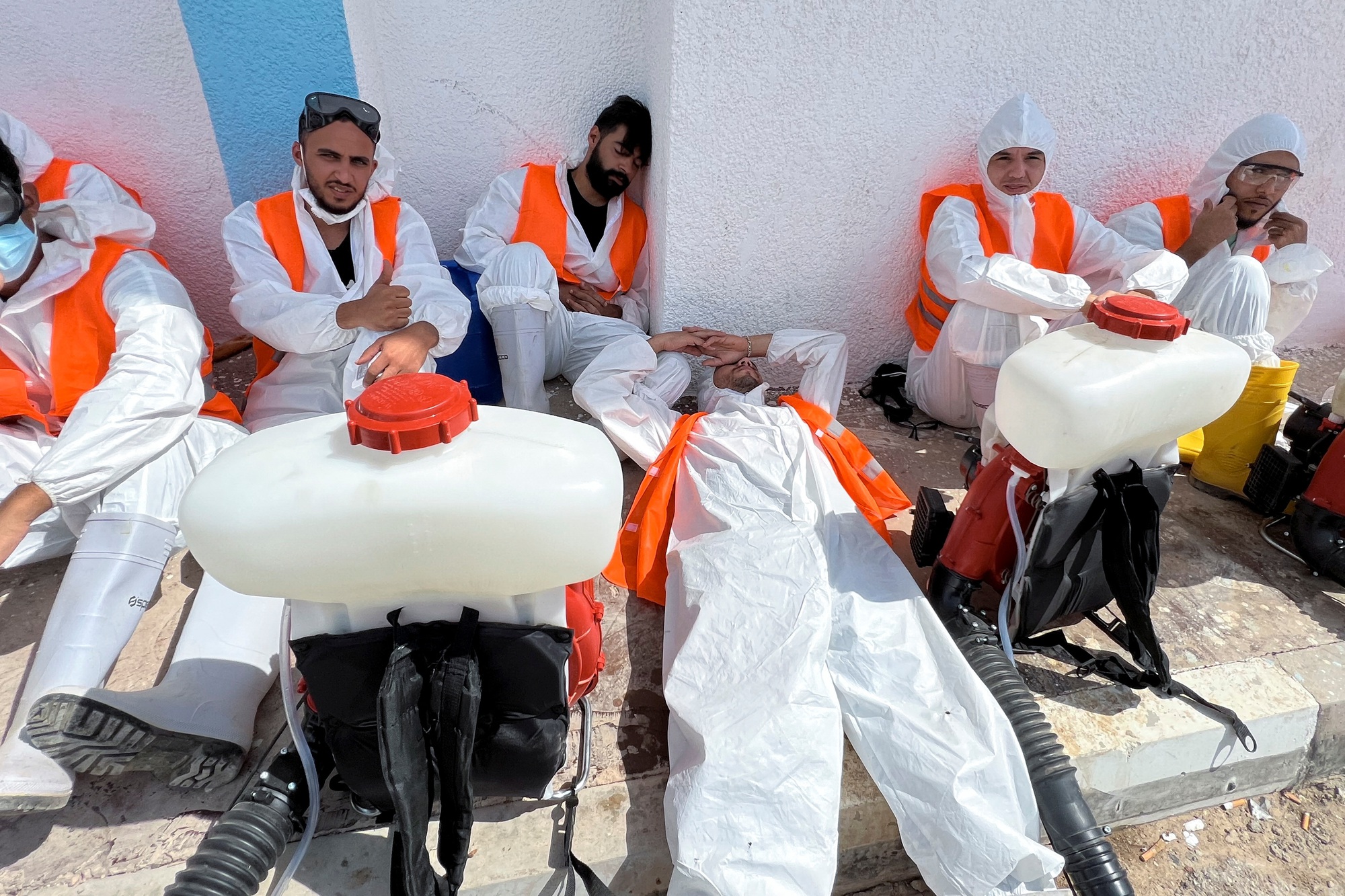 Medical workers rest after disinfecting flood-ravaged areas. Photo: Reuters
Flooding has washed away mines and other weapons left over from years of conflict, increasing the risks to thousands of people evacuated from affected areas.
People should consider whether to pass through mining areas.
Many people were forced to evacuate their homes because they no longer had clean water due to the floods, which polluted local water sources. On September 15, an official said there were at least 150 cases of diarrhea.
Mr Mohammed Alnaji Bushartila, a government employee, said 48 members of his family were missing, according to Reuters news agency. Another resident said the survivors did not know what to do next.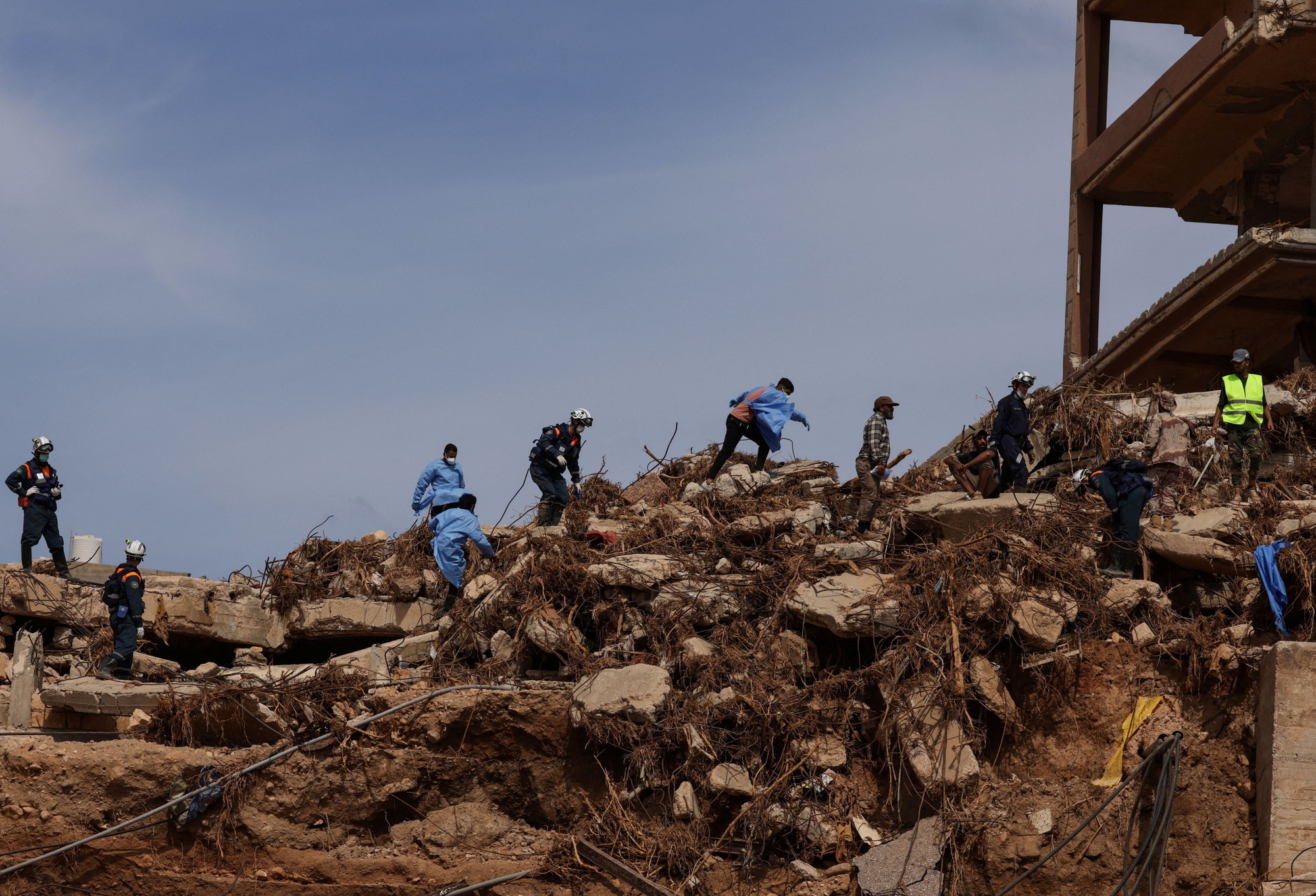 Rescue workers are searching for missing people. Photo: Reuters
Reuters news agency reported that the floods affected about a quarter of Derna's buildings, with at least 891 buildings completely destroyed and 398 buildings submerged in mud.
Rescue workers were still searching for survivors in the debris after two dams in Derna collapsed on September 17, following a devastating storm that struck more than a week earlier.
Meanwhile, the United Nations has reduced the death toll from floods in Libya to at least 3,958 from 11,300, according to an updated report from the Office for the Coordination of Humanitarian Affairs (OCHA) on the morning of September 17.
According to CNN, the revised report also said more than 9,000 people were still missing.
OCHA said more than 40,000 people had been evacuated from northeastern Libya, but warned that the number could be higher.
The UN weather agency said early last week that most of the deaths could have been avoided if local authorities had a better warning system.
Meanwhile, local authorities have also launched an investigation into the collapse of two dams, which led to floodwaters overflowing into Derna. Eastern Libyan government leader Osama Hamad said the investigation would look into how funds for dam maintenance were misused.