Over 140 world leaders are expected to arrive in New York City – USA to participate in the high-level general discussion session of the 78th session of the United Nations General Assembly. According to reutersThe Russia–Ukraine conflict is one of the focuses of the discussion session with the expected presence of Ukrainian President Volodymyr Zelensky.
Additionally, another notable discussion is the 2030 Agenda and its 17 Sustainable Development Goals (SDGs).
A new UN report says the climate crisis, the conflict in Ukraine, a fragile global economy and the lingering effects of the COVID-19 pandemic have hindered progress on the 17 SDGs, which Are designed to address poverty, inequality and environmental issues.
Also within the framework of this UN General Assembly High-level Week, there will be a series of conferences, focusing on the priorities of developing countries in Africa, Latin America and Asia, such as climate, health, finance for development.. .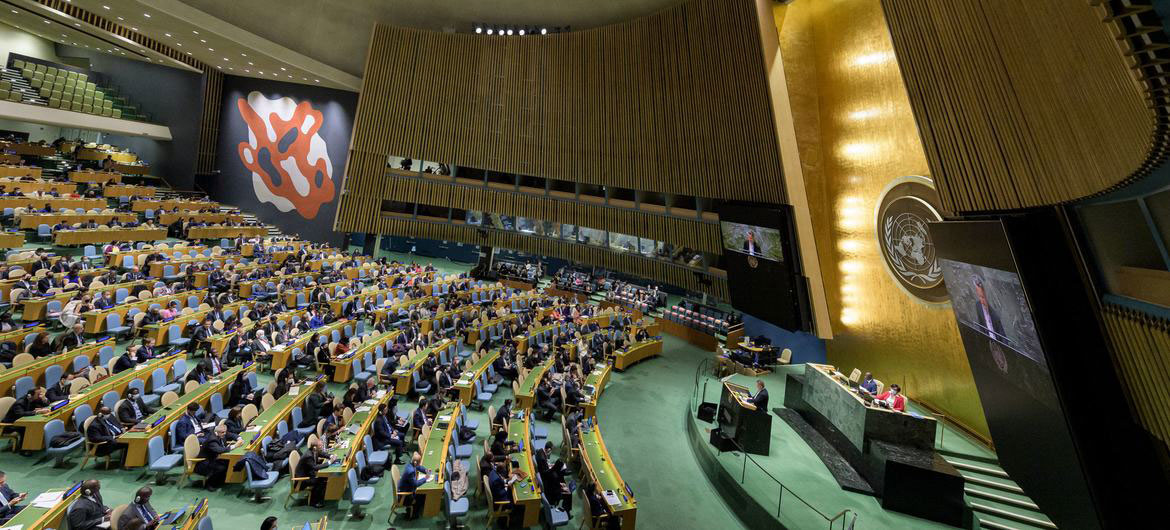 A session of the United Nations General Assembly Photo: UN News
Among these, the Climate Action Summit is going to be held on September 20. Here United Nations Secretary General Antonio Guterres will urge countries to accelerate efforts to eliminate carbon-based energy.
Furthermore, Mr Guterres will call on rich countries to support those that do not have the financial capacity to do so. According to AP, one notable thing is that only leaders who bring a new and meaningful action plan can speak at the conference.
Due to various reasons, the leaders of 4/5 permanent member countries of the United Nations Security Council, Russia, China, Britain and France did not attend the event organized in New York this year.
Meanwhile, according to National Security Advisor Jake Sullivan, US President Joe Biden will use the visit to "promote American interests and values ​​on a range of issues". For example, Mr Biden will call on countries to increase action to respond to the climate crisis and support development in developing countries.