"He was accused of dereliction of duty and not helping his two comrades" – Nation On 17 September, Surachate Hakparn, deputy chief of the Thai National Police, was quoted.
At the birthday party on the evening of 6 September mentioned above, Major Siwakorn Saibua, the deputy commander of the local highway police inspector, was shot dead. Another policeman was injured by the bullet. The birthday party was held at the private home of 35-year-old Praveen Chankhlai, also known as Nok, who is the local sub-district head.
Thailand's Central Bureau of Investigation (CIB) identified Mr. Pravin Chankhalai, an influential man from Nakhon Pathom province, as the prime suspect in the case.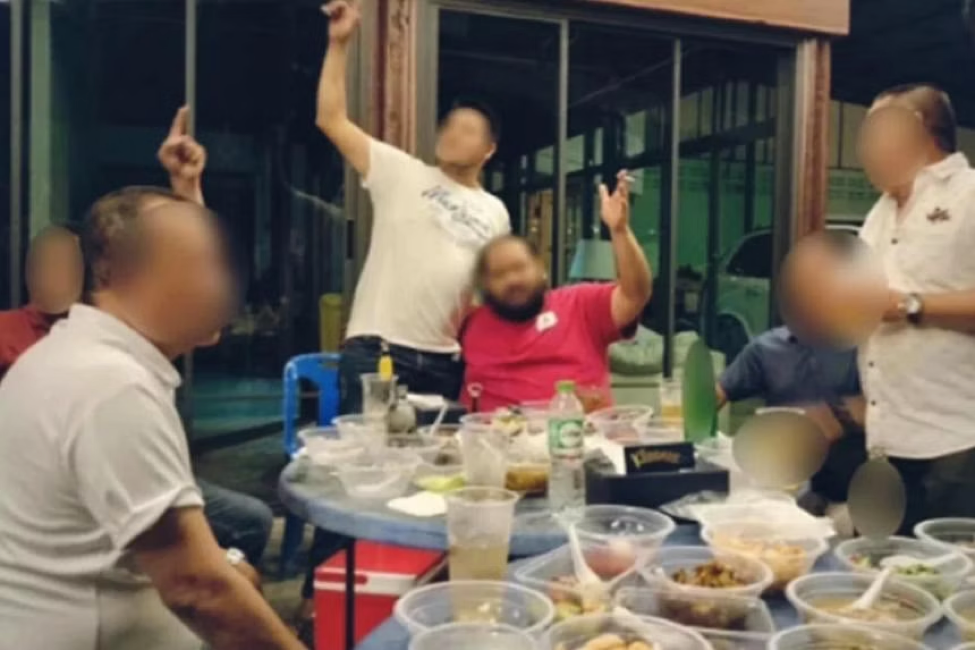 The party was held at the home of a deputy district chief in Thailand's Nakhon Pathom province who is said to have ordered the killing of police chief Siwakorn. Photo: The Nation
The reason for Major Siwakorn's murder may have been that he refused to promote Sri Praveen's nephew.
Eyewitnesses said that under mastermind Praveen's orders, another suspect, Thanachai Manmak, approached the dining table at the party and opened fire on Inspector Siwakorn.
About 30 policemen were present at the party but still allowed Praveen and Thanachai to escape. Thananchai was killed in a gunfight with CIB forces in Kanchanaburi province two days later, and mastermind Praveen surrendered to police on 7 September.
Praveen ran a business that bid for several government projects and his business dealings are also currently under investigation.
"Praveen may face the death penalty" – said senior CIB official Mr Jirabhop Bhuridej.
Mr Jirabhope said investigators collected evidence from 13 surveillance cameras. The other two cameras facing the banquet table were already unplugged. "Images from surveillance cameras along with statements of witnesses and information about the gun used to commit the crime are enough to charge Praveen with intentional murder" – stressed Mr. Jirabhope.
bang hung