The Associated Press quoted Ukrainian government representative Taras Melnychuk as saying that three of the six deputy defense ministers removed were Hanna Maliar, Vitaly Deneha and Denis Sharapov. Mr. Melnychuk did not say why he was fired.
The above step was taken after Kiev was said to be investigating allegations of corruption in the military related to the purchase of military equipment.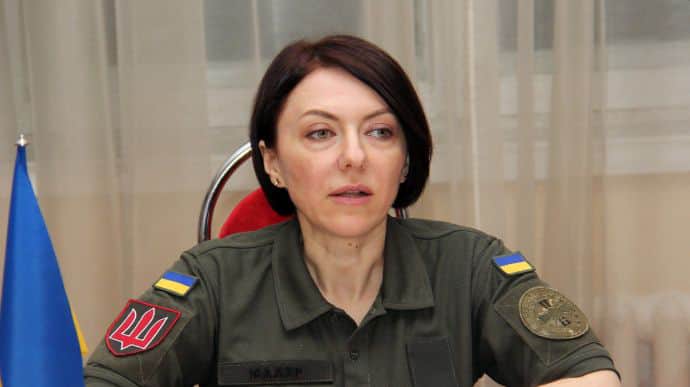 Ms.Hanna Maliyar. Photo: Ministry of Defense of Ukraine
Earlier, in early September, Ukrainian President Volodymyr Zelensky dismissed Defense Minister Oleksiy Reznikov in connection with the purchase of military jackets at a price "three times more expensive". Mr Reznikov denied the charge of "corruption" but agreed to resign.
Ukraine has fired six deputy defense ministers amid fierce fighting in the eastern part of the country. The Ukrainian army announced on 17 September that it had recaptured the village of Klichivka from Russian forces after months of intense fighting.
Before being fired, Ms. Maliar told a short meeting on September 18 that Russian forces were trying to recapture areas lost to Ukrainian forces and that Kiev was seeking a foothold in recaptured areas.
The village of Klichivka is considered a strategic location, allowing Ukrainian forces to continue expanding their gains around the town of Bakhmut.
Within the past 24 hours, Russia announced the use of missiles and drones to intercept missiles and target depleted uranium reserves. The Russian Defense Ministry did not provide detailed information about these attacks.
In contrast, Ukraine confirmed that it had intercepted all 17 cruise missiles and 18/24 martyred drones launched by Russia in the Mykolaiv and Odessa regions of southern Ukraine on the morning of 18 September (local time).
Pham Nghia