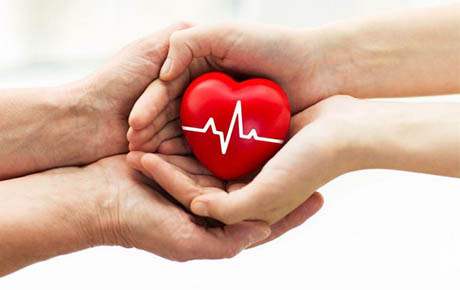 Ms. Do Le Thuy has a son, Tran Tay, a third-grade student at Tay Mo Primary School in Hanoi's Nam Tu Liem district. Instead of happily going to school with his friends and classmates to welcome the new school year, this obedient and active student is battling a cruel illness for unknown reasons.
According to doctors, TA suffered heart failure due to unknown reasons and within a short time his condition deteriorated and he had to be put on ventilator. On 13 September, An had to be transferred to a Viet Duc hospital. Due to poor health, he was placed under special care in the cardiac resuscitation department and registered to wait for a heart transplant.
The hospital also contacted the National Human Organ Donation Coordination Center (Ministry of Health) to find a suitable organ donor.
However, the mother's hope of a 'miracle' of someone giving her a heart to her son could not be fulfilled. No miracle happened, I was gone forever.
As of 19 September, on the National Organ Transplant Coordination Center system, the number of people registered waiting for an organ transplant was 3,337, including more than 500 people waiting for a liver transplant, more than 4,200 people waiting for a kidney transplant and 231 People were waiting for the organ. Transplant. heart transplant,…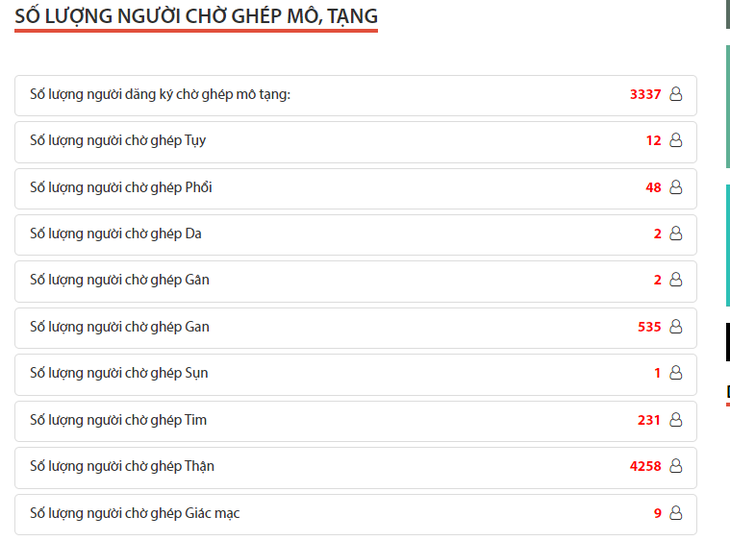 According to the National Coordination Center for Human Organ Transplantation worldwide, approximately 90% of organ transplants are from brain-dead donors. Whereas in Vietnam this number is only 6%. It is estimated that every day on an average about 36 people have to give up their lives due to not being able to get an organ transplant.
According to Associate Professor Dr. Dong Wan Hae, director of the National Organ Transplant Coordination Center, Korea, home to about 50 million people, undergoes about 5,000 organ transplants each year. But in this country an average of 6 people die every day because there is no organ transplant.
Meanwhile, only 7,000 transplants were performed in Vietnam over 30 years. In 2022, Vietnam set a record of more than 1,000 organ transplants.
"If Vietnam has the same disease model as Korea, at that rate, we predict that about 36 people will die every day because they cannot receive an organ transplant. Currently, there are 5,000 cases on the national transplant waiting list. But this is only a very small number compared to the reality," Mr. He said.
According to the Centre, one organ donor can save the lives of 8 to 10 other people. Therefore, registering to donate organ tissue not only displays deep humanitarian values, but also a great sense of solidarity and mutual love, which prolongs the lives of patients who have lost all hope. .
(Tags to translate)primary school