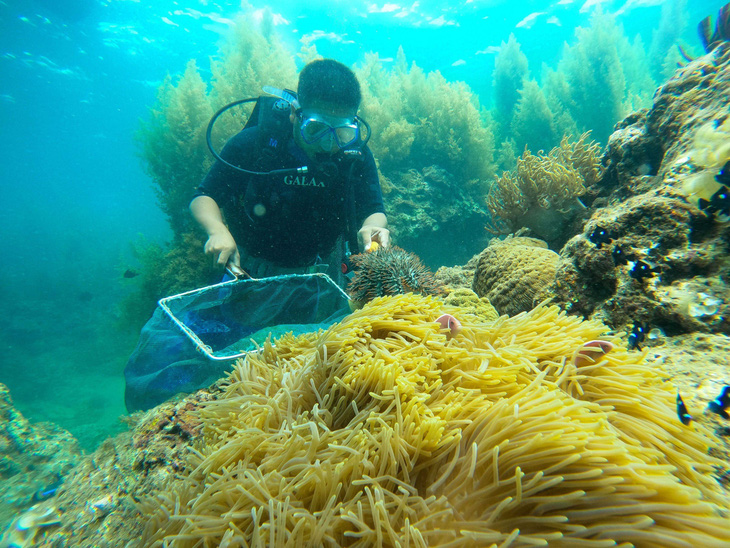 On September 19, Mr. Tran Van Phuc, director of the Department of Agriculture and Rural Development of Binh Dinh Province, said that the restoration of 4 hectares of coral reef in Quy Nhon Bay is an important content of the "Coastal Community" project. Smart Adaptation to Climate Change in Vietnam" in Binh Dinh Province, on which the Department recently worked with a team of experts from the United Nations Development Program (UNDP).
Accordingly, within the framework of the project, it is proposed to establish a marine protected area in Quy Nhon Bay and restore 4 hectares of coral reefs in this bay. Consisting of 4 communes, Nhon Li, Nhon Hai, Nhon Chau and Ganh Rang wards.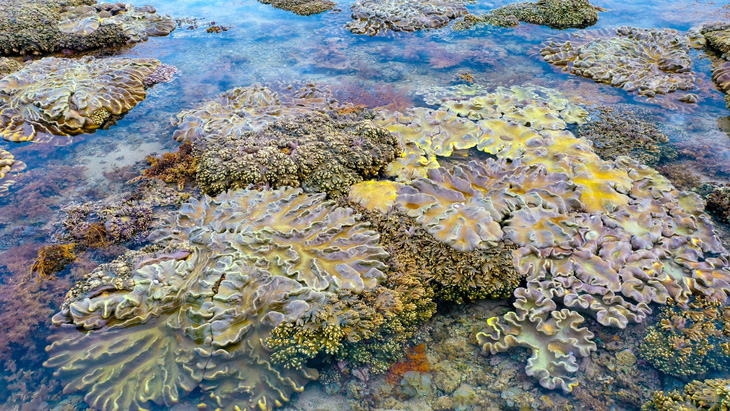 "The Quy Nhon Bay marine area was chosen to propose the establishment of a marine protected area because the Department had previously surveyed and investigated the marine environment here and had plans to restore coral reefs at this location to revitalize the sea. The ecosystem and marine environment serve tourism purposes," Mr Phuc said.
According to Mr Phuc, the project will operate a natural disaster risk financing mechanism for coral reefs, to support the development of emergency response actions to restore coral reefs.
The proposed solution involves developing a mechanism for users of coral ecosystem services to purchase insurance policies. Its objective is to generate financial resources to support the protection of coral reef resources and their ability to provide revenue-generating services.
At the same time, it will reduce the impact of extreme weather events, including emergency response and recovery in post-disaster situations for coral reefs.
In contaminated coral reefs, the project will clean up reef debris and carry out immediate restoration to increase coral survival rates and promote faster recovery.
Marine protected area with core area of ​​coral reefs