Late one day in early September at 24:00, the coffee shop lights in Tan Binh District (HCMC) were still on. Inside, more than a dozen guests were still hunched over their laptops and plowing into the night. Working multiple jobs at the same time has the benefits of learning more things, practicing work skills, and having a good income, but it also comes with a lot of pressure.
It's been very busy, but since I became a freelancer, I'm much happier. Sometimes it's fun to bring your laptop to travel and then work. You're still young, there's a little pressure, a little challenge, but the results are worth it.
Ms Tram (a freelancer)
18 year old has three jobs
HP (abbreviation please) – a regular customer of the coffee shop – said that when there are deadlines to be met and work pressure to be relieved the only way is to go to crowded places, the noisier the better. Inside, P. was wearing headphones, carefully working on interior design, editing the film, and playing games at the same time. This was quite a surprise when P. was only 18 years old and a first-year student of technology at a university in Ho Chi Minh City.
P. claimed that he started "holding two or three jobs at the same time" when he was 17 years old. Earlier, for pocket money, P. used to work as a salesman in convenience stores. But in this job you feel pressured in terms of time, constrained but "very little creative, bored so leave".
Lan went online and saw recruitment advertisements for designers in several places, so she thought of registering for short-term training courses, while still studying in high school. "After about a year of study, I graduated. From the 11th grade, I started doing jobs at home, the pay was very high," P. said, laughing.
The three jobs P. is working in allow remote work, with all work-related requirements discussed by both parties online. P. said he feels comfortable in this kind of work because he has complete control over his time and actively chooses where to work.
But the best thing for this young man is being able to actively choose what he wants to do. This allows not only P. but also other freelancers to feel comfortable, be creative, and maximize their abilities. Asked about income, P. laughed and said: "I have three jobs so it's not much. My brother is working a fifth job, his salary is always more than US$3,000."
When you're young you have to be challenged
By way of P.'s introduction, we meet Mr. K., a software engineer and graphic designer living in District 7 (HCMC). Got acquainted with. Of. Said he is doing four things at the same time, at peak he can do up to six things at the same time.
"I have a job at a technology company specializing in website design and programming. At the same time, I also do outside work like game programming, graphic design, error detection for software. Sometimes I get extra work. Social Networking Run ads on the platform to earn extra money for gas," said Mr. bragged.
But K. Said, "Don't think that a high salary makes you happy". To be able to solve several tasks at the same time, K. is "plugged" into the computer for more than 14 hours every day. Although he is active in work, he hardly has any time for rest except eating and sleeping. Every day begins the same series of tasks, sometimes overlapping, racing against time.
"No matter what time it is, whether it's the middle of the night, eating dinner, or even going to the bathroom, when a customer calls, you need to listen to what they want. , has to be followed and corrected," Mr. Laughed.
But not only does doing multiple things at the same time make you unhappy, but sometimes doing just one thing doesn't make you feel free. For Tram (28 years old, living in Tan Phu District, Ho Chi Minh City), the decision to leave the post of deputy communications and foreign affairs department of a large corporation headquartered in District 1 earlier this year was "the wisest decision " Was. ,
Tram said that even though she works the same job, she almost only gets Sundays off. Not to mention those days when there is so much work, even the only day off in the week becomes a working day, just to change jobs from company to home.
"My position and a lot of work, but my salary after tax is more than about 15 million VND per month. Being a deputy is no different from being an employee, the work falls on me, the pressure to take responsibility, that's all." Relax. ".
Taking a month off from work, Tram applied to seven different companies at the same time, all of whom chose to work remotely. Six locations responded, four locations called for interviews and the tram failed at only one location. From the beginning of March, the girl began to work as a freelancer at three jobs at the same time: operator, communications officer and designer.
Income accordingly increased by more than half compared to before, there was also a lot of pressure but are "very happy at present". Previously, the tram always had to get up early and go from Tan Phu to District 1, but now it can "sleep straight". Except for Operator, who has fixed hours (10:00 am to 2:00 pm, Monday, Wednesday and Friday), all other jobs are part-time jobs.
Save quickly to retire early
The common thing among many freelancers is that they have experienced one or more certain positions and jobs. Income is not the only reason for many people leaving their jobs. Mr Tin – a "real" freelancer – said he left his position as a content specialist at a media group because he wanted to actively choose what he wanted to do and earn a higher income.
Another reason that sounds quite strange but is true is why many young people choose to do multiple things at the same time so that they have "no free time to spend money". "You agree to work hard until you're 40, then you'll accumulate quite a bit and then retire early or choose somewhere else to work and relax at the same time," laughs Tin. Said.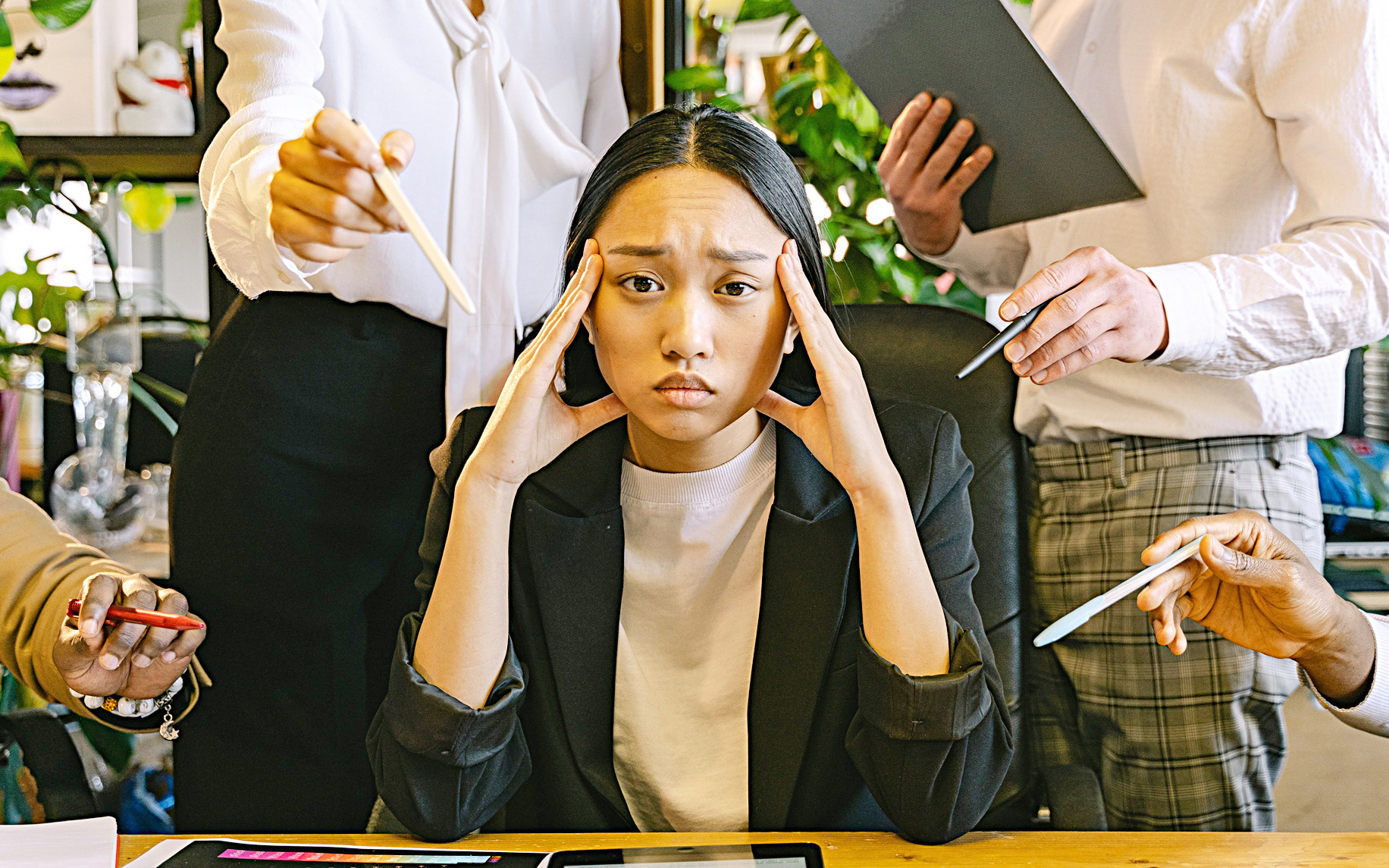 Gen Z manages to do multiple things at the same time
(TagstoTranslate)Multitasking(T)Work Skills(T)Salesperson(T)Freelancer