According to the news agency reutersMr. Trudeau stressed that the incident would have far-reaching consequences for international law, and called on the Indian government to help Canada fully investigate the incident.
"The Indian government needs to take this issue extremely seriously. We are doing so. We do not want to provoke or escalate tensions," he said.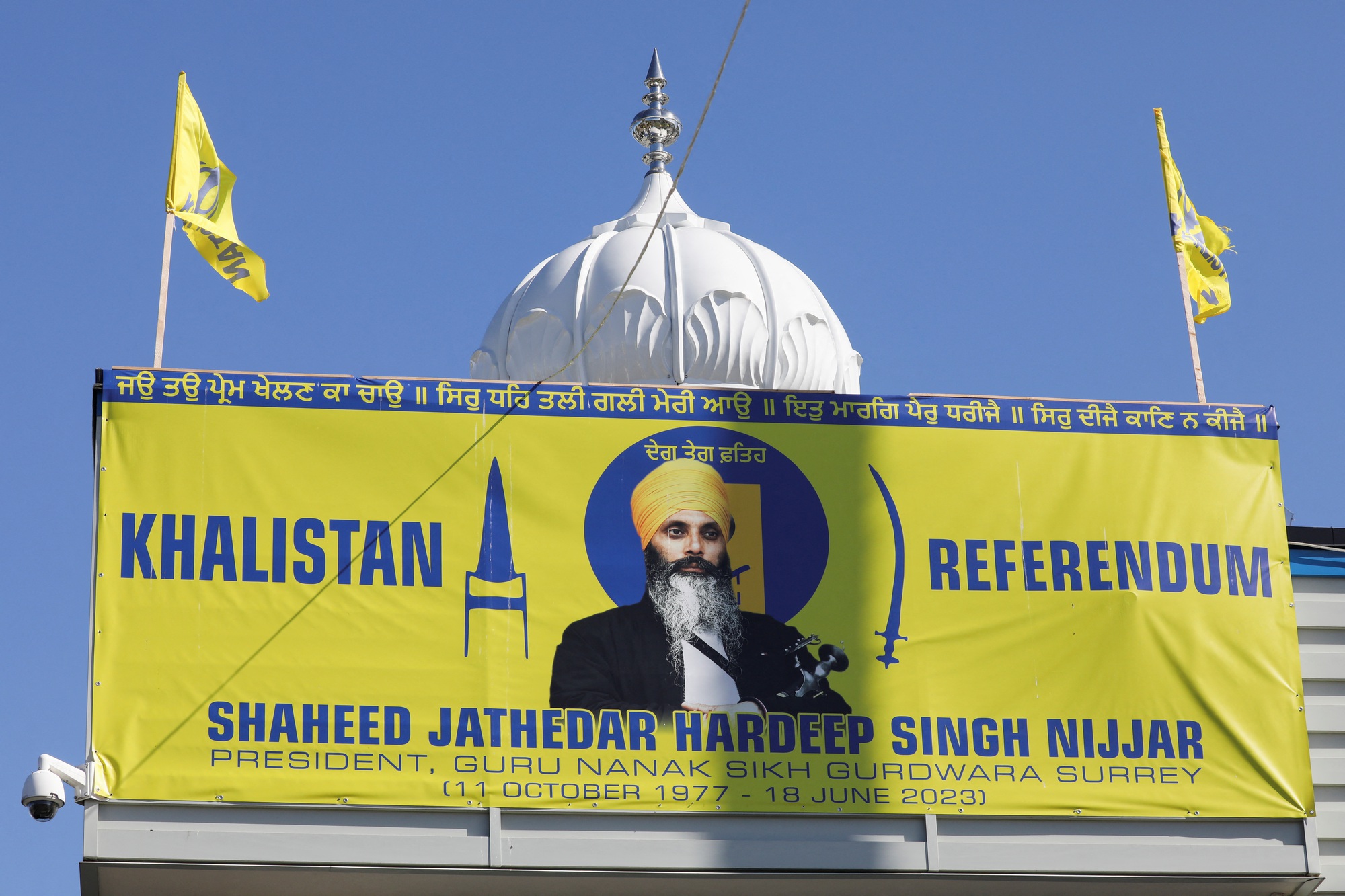 A mark outside the Guru Nanak Sikh Gurdwara temple after the suspected murder of leader Hardeep Singh Nijjar. Photo: Reuters
Mr Trudeau spoke in the context of rising diplomatic tensions over Canada accusing India of involvement in the killing of Sikh separatist leader Hardeep Singh Nijjar in June this year.
India listed Mr Nijjar as a "terrorist" in 2020.
Earlier in the day, New Delhi rejected Canada's allegations, calling them "absurd and motivated". On September 18, after Canada expelled India's top intelligence official, India also expelled a Canadian diplomat, in a tit-for-tat move.
Meanwhile, a senior Canadian government source said the country is cooperating "very closely" with the US on intelligence about the possible involvement of Indian agents in the killing of Mr Nijjar in British Columbia.
The official said any evidence Canada has will be shared "at the appropriate time." On September 19, the US government reaffirmed its support for the Canadian investigation and called on the Indian government to cooperate.
The new tension between India and Canada has dealt a new blow to diplomatic relations that have been deteriorating for years. Mr. Roland Paris, a former foreign policy adviser to Mr. Trudeau and professor of international affairs at the University of Ottawa, said normal communication between the two governments will be difficult.
xuan mai