The above mentioned operation began on 19 September after Azerbaijan accused some of its soldiers of being killed in attacks coming from Nagorno-Karabakh.
This is the area that is internationally recognized as the territory of Azerbaijan. However, the Armenian separatist government controls the place partly because it believes it is their ancestral homeland.
Azerbaijan said the goal of the operation was to disarm and ensure that Armenian armed forces leave its territory, as well as to disable their military infrastructure.
The separatist government in Nagorno-Karabakh said at least 27 people were killed and more than 200 wounded in Azerbaijan's latest military crackdown. Also, news agency TASS Said that Russian peacekeeping forces have evacuated more than 2,000 people from dangerous areas in Nagorno-Karabakh.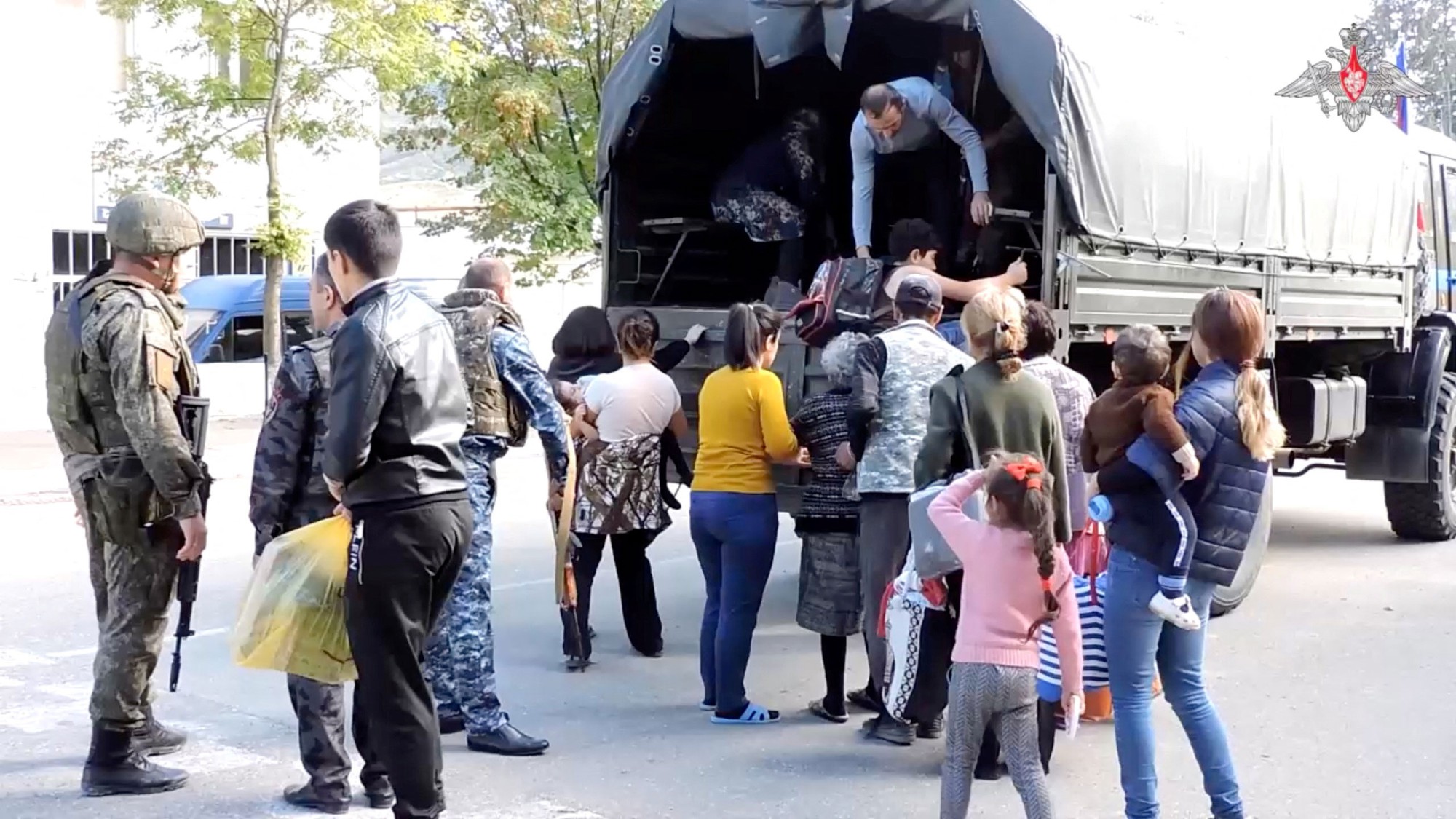 Russian peacekeeping forces evacuated people from the city of Askeran in Nagorno-Karabakh on 20 September. Photo: Reuters
After the conflict began, US Secretary of State Antony Blinken called and urged Azerbaijani President Ilham Aliyev to immediately end "hostile actions".
Blinken also told Armenian Prime Minister Nikol Pashinyan that Washington supports the country's sovereignty and territorial integrity. UN Secretary-General Antonio Guterres also called for an "immediate end to the fighting", while the European Union, France and Germany condemned Azerbaijan's move.
Russia alone urged both sides to end bloodshed and hostilities and continue to implement a ceasefire agreement brokered by Moscow after six weeks of conflict in 2020. The Kremlin also rejected Armenia's allegations. According to which Russia did not take adequate steps to stop the fighting. Nagorno-Karabakh.
It is unclear whether Azerbaijan's latest military action will spark a full-scale conflict and involve Armenia. However, according to Reuters, the fighting in Nagorno-Karabakh could change the geopolitical balance in the South Caucasus region. This is where Russia, America, Turkey and Iran are competing for influence.
hoang phuong