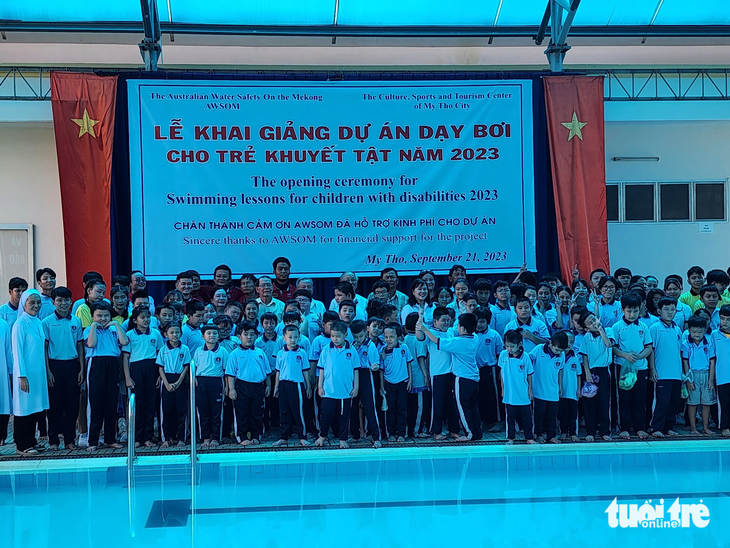 On September 21, Mr. Ho Hu Hoang, director of the Center for Culture, Sports and Tourism of My Tho City, Tien Giang Province, said that Australia's drowning prevention program in the Mekong River region (Osom organization for short) started. Swimming class for about 150 students and children with disabilities in My Tho City.
The program is organized and implemented by the Center for Culture, Sports and Tourism of My Tho City in coordination with the School for the Disabled of My Tho City, with funding and total cost support of the swimming project for children with disabilities from the Awesome Foundation . 116 million VND.
Swimming instructors from My Tho City Culture, Sports and Tourism Center directly instruct swimming styles and technical practice of survival skills if falling into the water.
The study period is from September 2023 to June 2024. Each lesson revolves around exercises and games to help children get used to the water, practice floating in the water, breathing in the water, floating in the water and slowly moving arms and legs so that they can finish the course Can swim after doing this. Learn.
At the same time, the organizers also arranged 2 nutritious meals for the students during the course.
The goal of the program is to create favorable conditions for children to go to the swimming pool to play, study, improve disability, do physical exercise and help them have fun and leisure time. Looking good and confidently integrating into the community, contributes to reducing the negative effects of disability and improving health status.
Also create good friendly relations between disabled children and normal children. Creating conditions for the community to come together to care for children with special disabilities.
Ms. Vo Thi Tuyet, Executive Director of the Awesome Organization in Vietnam, said that the swimming class for children at Compassionate Disabilities School, which is opening today, is an activity that will run for 9 months.
Learning to swim for students with disabilities not only develops water safety skills but also gives them confidence, improves their health and creates more joy in life. All children will grow up safe, healthy and happy.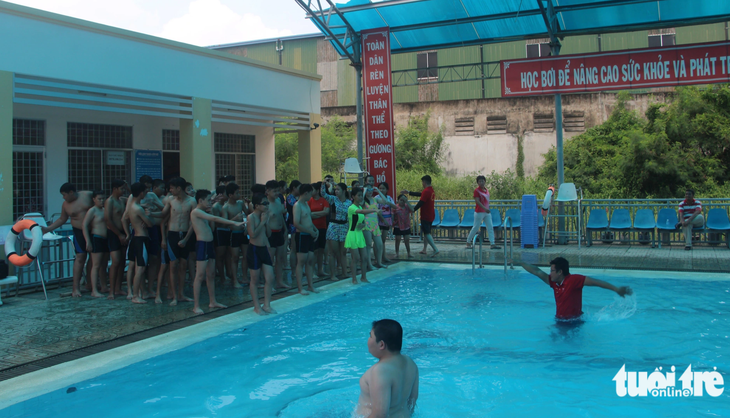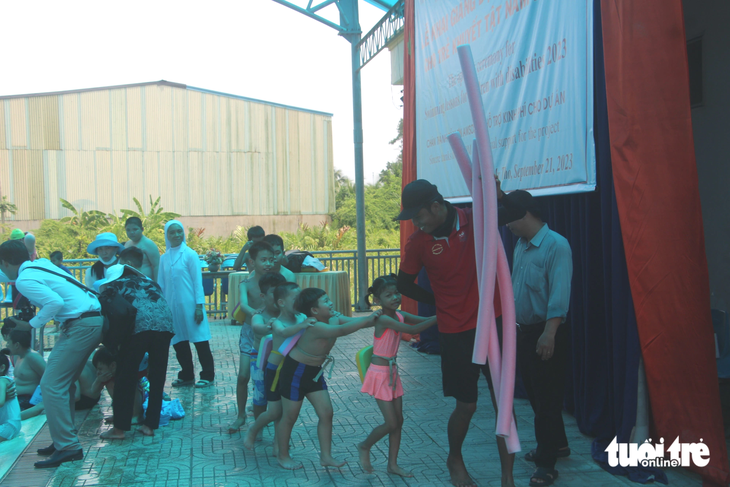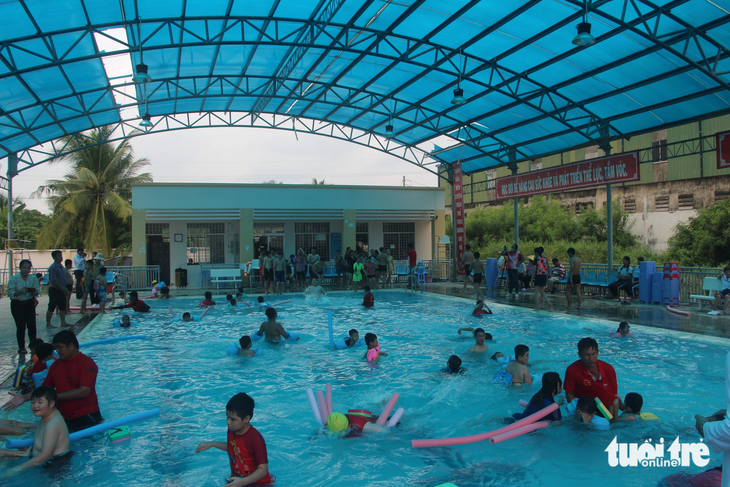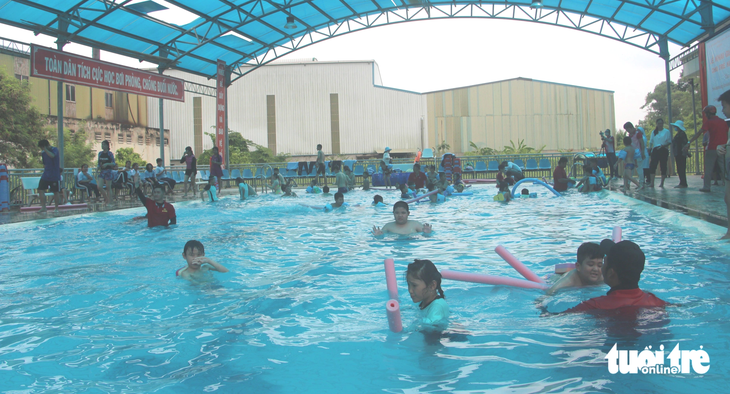 (TagstoTranslate)Children with disabilities(T)My Tho city(T)Tien Giang province(T)Cost support(T)Coaches(T)Swimming lessons(T)Children with disabilities(T)Physical training