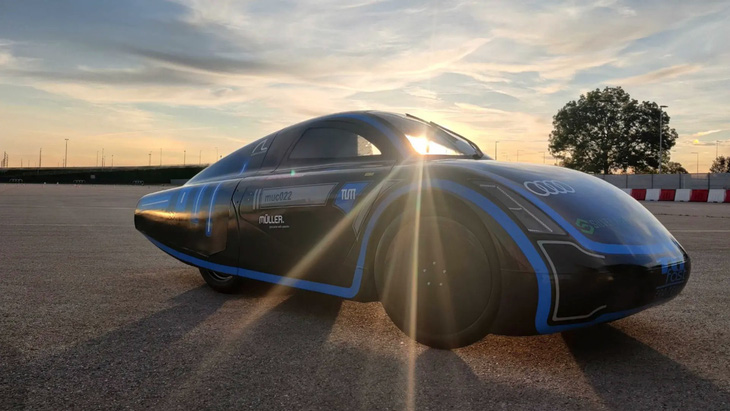 A group of students from Germany have set a new world record for electric vehicle operating range. With just one battery charge they can cover a distance of 2,600 km.
In particular, the TUFast Eco group of the Technical University of Munich created its own electric vehicle model with the goal of breaking the world record for electric vehicle operating range, which was 1,608 km at the time. His car was soon completed and put for testing on the runway of Munich Airport.
The new record was set in 6 days when a group of students took turns driving the home-made car. The car surpassed the old record after 4 days and continued for 2 days before the battery ran out.
In total, the electric car drove for 99 hours with a range of exactly 2,573.79 km – which is almost 1,000 km more than the old record.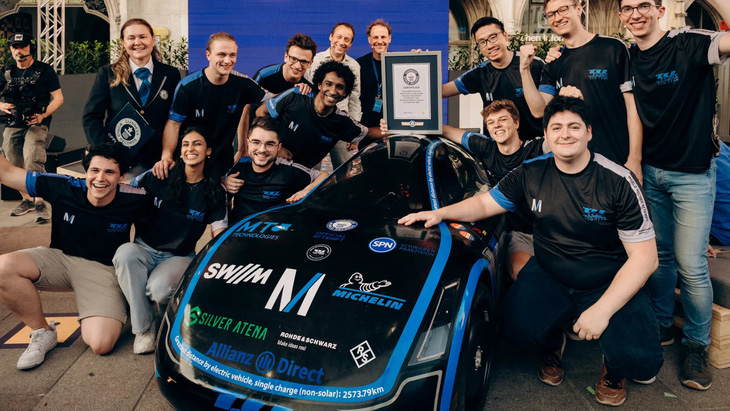 The electric car feat is made with a surprisingly small electric battery, with a capacity of just 15.5 kWh – a number typically only seen on hybrid cars.
Furthermore, the car also does not get "help" from solar batteries or other factors. In turn, the car created by the student team weighs only 170 kg and has an air resistance coefficient of only 0.159Cd – which is much better than the best electric car on the current market (0.2Cd).
Apart from light weight, another factor that helps optimize the operating range of a domestic vehicle is speed. Considering the operating time and distance covered, this car runs at an average speed of only 26 km/h.