In a speech before the UN General Assembly in New York-US, President Yoon said such a scenario would threaten the peace and security of not only Ukraine but also South Korea.
Furthermore, according to Mr. Yoon, North Korea's nuclear and missile programs are not only an existential threat to South Korea, but also a serious challenge to peace in the Indo-Pacific region, the oceans, and globally.
Mr Yoon stressed: "South Korea, together with its allies and partners, will not leave it alone."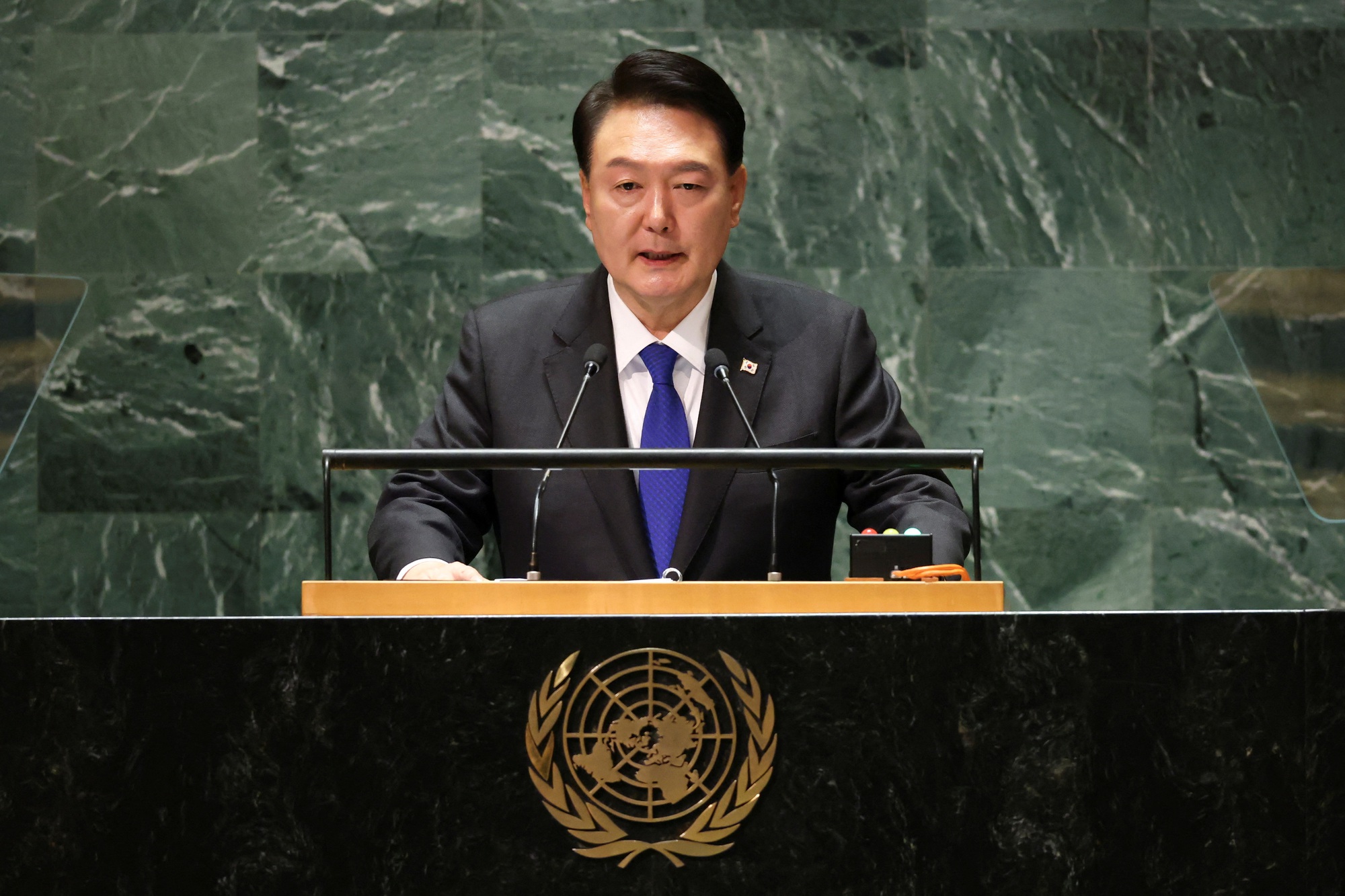 Korean President Yoon Suk-yeol spoke before the United Nations General Assembly in New York-USA on 20 September. Photo: Reuters
Mr Yoon made the comments as North Korean leader Kim Jong-un returned to Pyongyang after a week-long visit to Russia. During the meeting in Russia, Mr Kim and President Vladimir Putin pledged to strengthen military cooperation.
According to the news agency reutersBoth Seoul and Washington have expressed concerns that Russia might try to buy ammunition from North Korea to replenish its depleted stockpile, while Pyongyang wants technical help for its nuclear and missile programs. Rocket.
The South Korean President stressed: "Any activity supporting North Korea's weapons program is prohibited in accordance with UN Security Council resolutions and President Putin said that Russia, one of the five permanent members of the Security Council, will never Will not violate any rules."
On the same day, Kremlin spokesman Dmitry Peskov said that Russia wants to expand relations with North Korea in all possible areas. A day earlier, South Korea's Vice Foreign Minister Chang Ho-jin called the Russian ambassador to urge Moscow to abandon any potential arms deal with North Korea and warned of "obvious consequences."
The South Korean presidential assistant also said the country is discussing with the US and other countries to impose more sanctions on Russia and North Korea.
xuan mai