The Hawaii Department of Land and Natural Resources recently posted a video showing some young green leaves emerging from the blackened tree's branches, and that's good news for volunteers trying to save it. This is a 150 year old tree.
This revival is also a good sign for the residents as for them this ancient tree is a historical symbol of the city.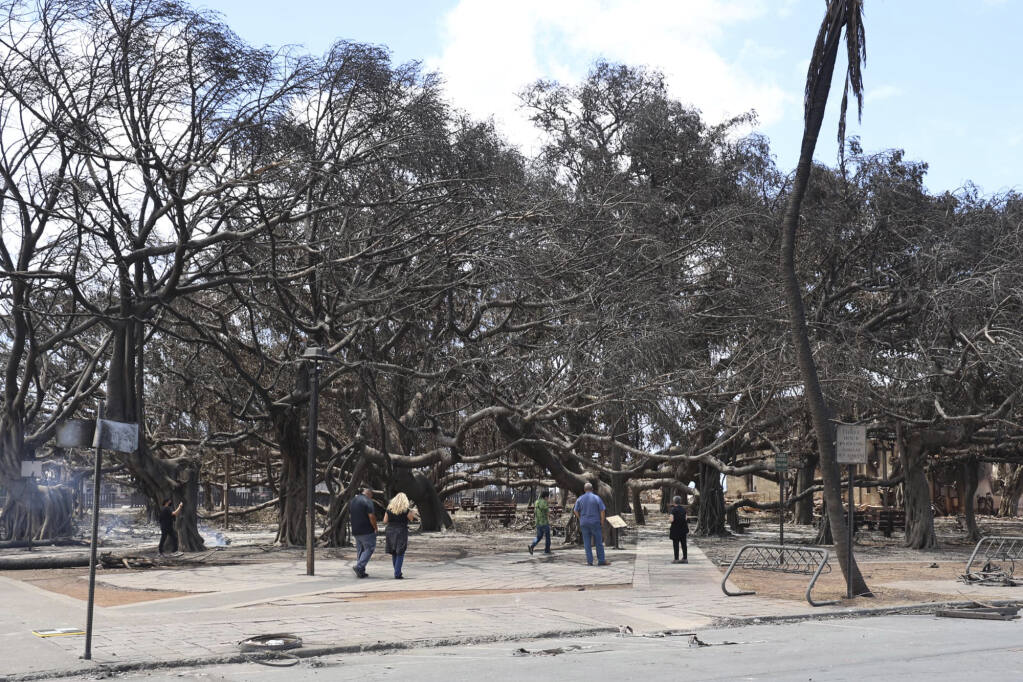 Even though the banyan tree was burnt to black, the banyan tree was still standing firmly. Photo: AP
"For me, this banyan tree is a symbol of hope. We will do our best to bring life to it, as well as bring hope to the city of Lahaina" – Mr. Chris Iamonti, a landscape contractor Local people volunteered to save the trees , was shared in a previous video in August.
"We don't know what we'll do, but this could be a fresh start for everyone," he said.
Although not directly involved, the Hawaii Department of Land and Natural Resources constantly updates the work status of volunteers. According to Hawaii Magazine, volunteers aerated the soil and provided nutrients.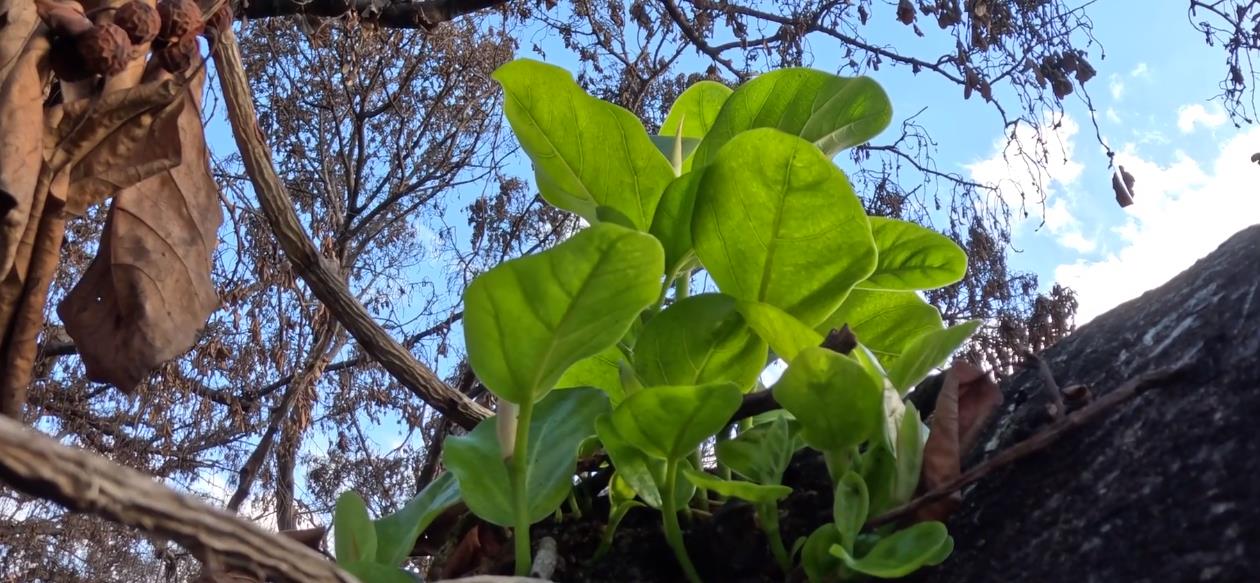 A bunch of new young leaves growing from the branch of a black tree. Photo: HawaiiDalner
"As soon as we see that the tree's trunk has begun to sprout, we know that the measures we are taking are working, otherwise we will have to find another way. The old tree itself will tell us that we What to do" – that Steve Nimz, a tree restoration specialist, shared in another video posted on August 17.
A wildfire on the island of Maui last August killed 97 people, making it the deadliest wildfire in modern U.S. history. Following the tragedy, the image of an ancient banyan tree still standing despite being burnt black caused a stir in the online community; Some say it symbolizes the resiliency of Hawaii and its people.
This ancient tree was only 2.4 meters tall when it was planted in 1873. The tree was planted 71 years after King Kamehameha proclaimed Lahaina the kingdom's capital, as a gift from India to commemorate the 50th anniversary of the first Protestant movement in Lahaina. of Hawaii from 1802 to 1845.
viet phu