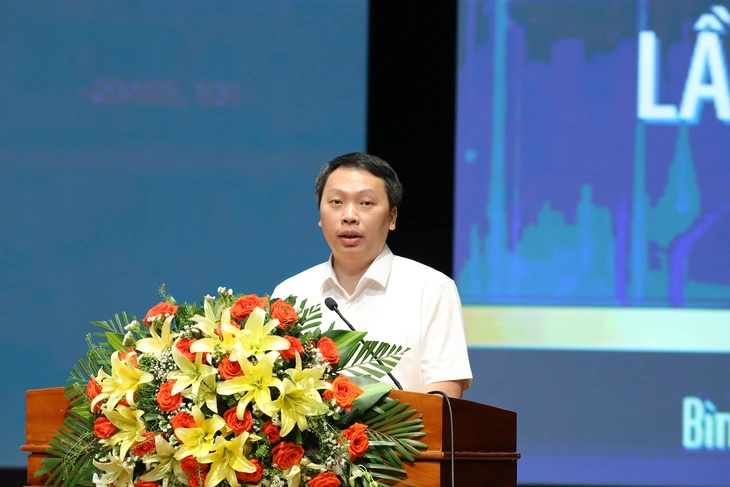 The 24th Vietnam Information and Communications Technology (ICT) Development Cooperation Workshop was organized by the Ministry of Information and Communications, Binh Dinh Provincial People's Committee in collaboration with the Vietnam Information Technology Association, attended by about 800 delegates. Delegates from across the country participated.
Many applications of information technology are practical in life.
Several presentations at the conference highlighted information technology applications serving social life and digital transformation.
One of the applications that attracts many people is Digital Journey. It is a solution to manage and optimize the operations of vehicles such as ambulances, fire trucks, smart garbage trucks and buses.
According to Mr. Le Yen Thanh, General Director of Busmap, Founder and CEO of Fenika Mass Technology Joint Stock Company, at present, the above public vehicles operate independently and lack a synchronous monitoring system.
Digital Journeys creates a centralized management system, synthesizing vehicle journey data and digitalizing operating processes. This application provides tools to support vehicle coordination based on people's precise location, ensuring that the vehicle is closest and ready to perform the task.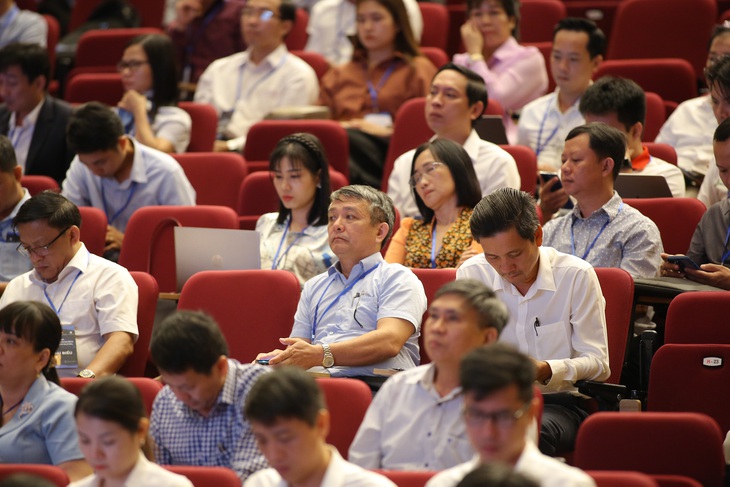 "People can track vehicle location, send reviews and give feedback through the app or other channels without installing the app. Earlier, operational processes were done manually with paperwork. And firefighters had difficulty coordinating and locating callers." Mr Than shared.
Meanwhile, Mr. Pham Tan Anh Vu, Deputy Director of Vietnam Artificial Intelligence Answering Joint Stock Company, presented the paper "Digital Transformation of Management with Smart Meeting Room System and Chatbot to Support Decision Making for Leadership".
"This is an important product due to the application of artificial intelligence (AI) that automatically recognizes voices and statements converted into text, eliminating the need for secretaries to take notes or type documents on a computer. "Helps identify Vietnamese voices in the central and southern regions with an accuracy of over 90%, providing additional chatbots to help leaders make decisions easily in all situations" – explained Mr. Vu.
Digital technology – an essential necessity of future life
Mr. Nguyen Hue Dung, Deputy Minister of Information and Communications, said that digital data and digital platforms are the two most fundamental elements of digital transformation. Digital platform aims to provide digital technology as a service; At that time digital technology was like electricity and water.
"Digital platforms are like grid electricity, like tap water that anyone can use at a cheap price, you just have to pay wherever you use it," Mr Dung said.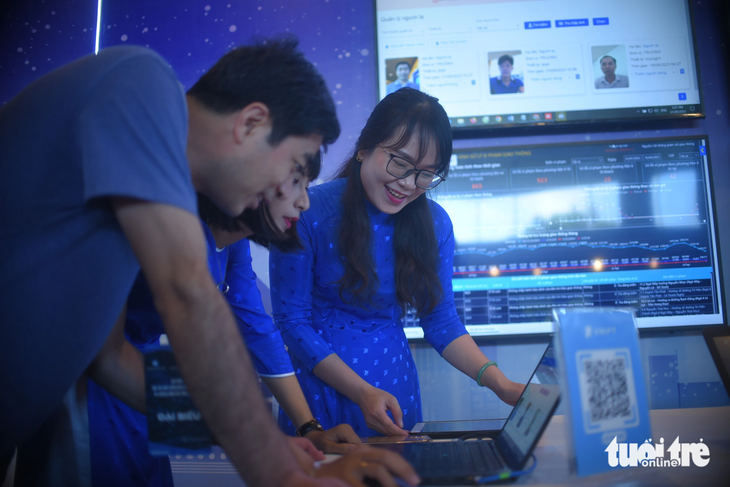 And Mr. Pham Anh Tuan, Chairman of the Binh Dinh Provincial People's Committee, said that the conference is an opportunity for localities across the country to meet, share and exchange successfully implemented models as well as overcome difficulties. Difficulties and obstacles in the digital transformation process.
(TagstoTranslate)Peace(T)Vietnam Information Technology Association(T)Technology Application(T)Digital Technology(T)Vietnam Travel