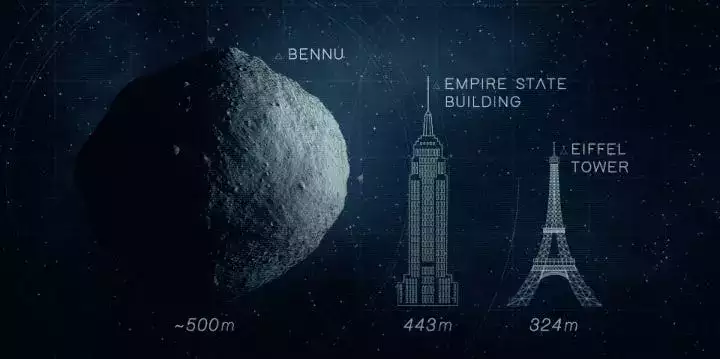 According to CNN, a sample of asteroid Bennu is about to return to Earth after nearly 3 years in storage aboard the US Aeronautics and Space Administration (NASA) probe OSIRIS-REx spacecraft.
If successful, it will be the first time NASA will collect an asteroid sample from space and bring it to Earth.
This event is of particular interest because the research object is Bennu, an asteroid with a diameter of 500 meters, which is at risk of colliding with the Earth on September 24, 2182.
If it hits Earth, Bennu will release the energy equivalent of at least 24 nuclear bombs.
Specifically, according to NASA's calculations, Bennu will fall to the Earth's surface at a speed of about 11 km/s. It is so large that it can release 1,400 megatons (equivalent to 1,400 million tons of TNT) of energy, which is 24 times more powerful than the Tsar Bomba atomic bomb (known as the "Tsar Bomb", the largest atomic bomb). , the most powerful in the world ever tested by Russia). That means it can easily level a city.
For this reason it is considered Earth's "enemy number 1".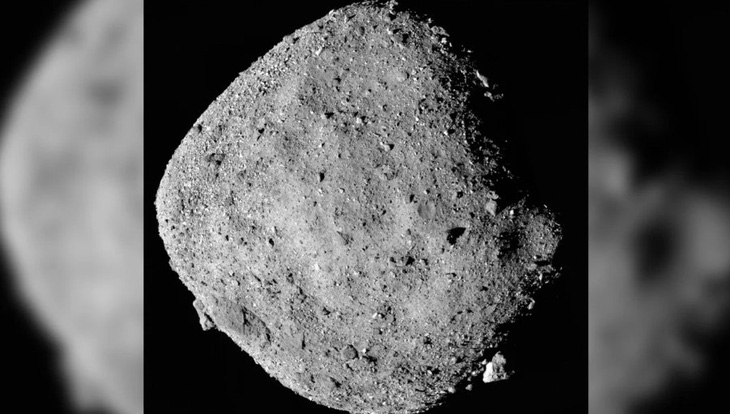 According to a 2021 study, the probability of a collision between Bennu and Earth is only 1 in 2,700. However, NASA is still very interested in this asteroid and has launched a 7-year mission to study it.
In 2016, they launched the OSIRIS-REx probe on Bennu. In October 2020, the ship successfully "landed" on the asteroid's surface and collected samples.
OSIRIS-REx is currently returning and is expected to land in the desert of the state of Utah (western United States) on the evening of September 24, 2023 (Vietnam time), carrying samples from Bennu. NASA estimates that the sample contained about 250 grams of material, while the original target was only 60 grams.
Scientists believe the dust and soil on the surface of asteroid Bennu contain ancient components and are signs of the solar system's formation more than 4.5 billion years ago. For this reason, NASA's mission is not only to research defense plans against "Enemy No. 1", but also hopes to unlock discoveries about the origin of life.
Asteroid Bennu is no stranger to Earth's neighborhood. It comes closer to Earth about every 6 years, but usually maintains a "polite" distance from us, never getting closer than 4.8 million km from Earth.
As it moves around the Solar System, Bennu's orbit may change, at which point it becomes dangerous.