according to station RTThe move will see about 1,500 troops leave by the end of the year.
Mr Macron told the television station france 2: "France has decided to return its ambassador and diplomatic staff to France within the next few hours. We have also decided to cease military cooperation with the current government of Niger."
According to Mr Macron, the troop withdrawal will take place in the coming months.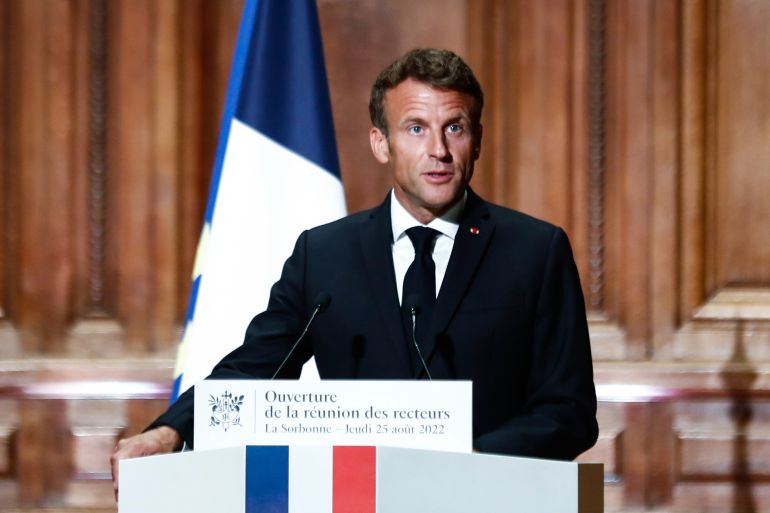 President Emmanuel Macron said on 24 September that France would withdraw troops and diplomats from Niger. Photo: AP
About 1,500 French troops are deployed in Niger after Paris suspended military operations in Mali and Burkina Faso, where similar coups took place.
The French base in Niger is one of the largest in the Sahel region and when the withdrawal was complete, only a few dozen French troops were left in Chad.
Despite accepting the coup leader's request, Mr Macron reaffirmed his view that Niger's ousted President Mohamed Bazoum is Niger's only legitimate authority.
Niger's President Mohamed Bazoum was ousted in a military coup in July. The coup leader then suspended the military cooperation agreement with the French government and asked French forces to leave.
In August Niger's military leaders asked French Ambassador Sylvain Itte to leave, revoking his diplomatic immunity, while Paris rejected the request. Last week, Mr Macron claimed the Nigerian military was holding Mr Itte "hostage" by blocking food deliveries to the French embassy.
Niger, Mali and Burkina Faso announced a military alliance last week. Both Mali and Burkina Faso pledged their support to Niger in the event of military intervention by the Economic Community of West African States (ECOWAS) after the coup, and the signing of a defense agreement formalized the agreement.
Mali's Defense Minister Abdoulaye Diop gave this information to the news agency reuters That this alliance of Sahel countries will also work together to fight terrorism and secure their common borders.
xuan mai