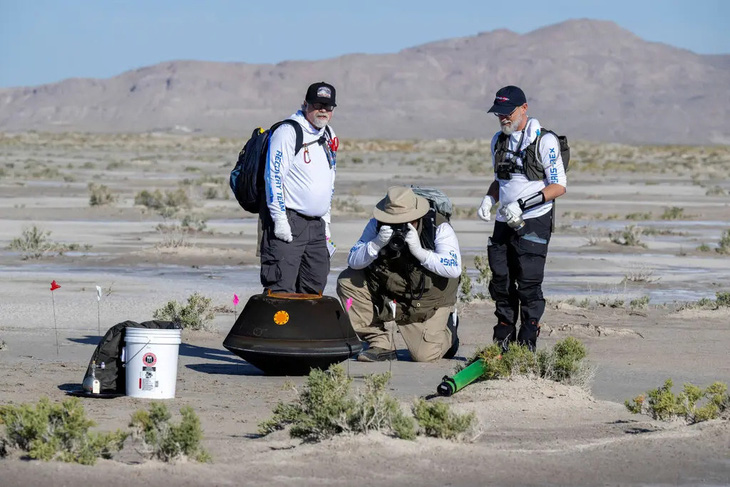 evaluation of the scientific community
On the evening of September 24, Vietnam time, the US Aerospace Agency (NASA)'s Osiris-Rex spacecraft dropped a capsule containing a sample of asteroid Bennu, with a "lifespan" of about 4.6 billion years, into the desert. State. Utah, America.
Experts say samples brought from asteroid Bennu may hold clues about the formation of the solar system and the origin of life on Earth.
Mr Dante Lauretta, a planetary scientist at the University of Arizona and principal investigator of the Osiris-Rex mission, stressed: "This is a gift to the whole world."
Meanwhile, NASA Director General Mr. Bill Nelson said that the above mission proves that humans can do great things.
"It inspired us, united us and showed us that nothing is beyond our reach," Nelson said.
The team estimates that the Osiris-Rex spacecraft will provide scientists with abundant new space rocks and about 2,267 grams of asteroid dust.
Scientists will spend the next two years studying the asteroid in more depth. A small portion of the sample will be transferred to the Japan Aerospace Agency (JAXA) and the Canadian Aerospace Agency (CSA) for research.
Dr Connolly revealed that about 75% of Bennu's surface soil will be archived for future scientists to study using new techniques "that we don't even know about yet".
"These specimens are a wonderful treasure for generations," said Eileen Stansberry, chief scientist at NASA's Johnson Space Center.
Osiris-Rex's mission may have ended, but the spacecraft continues to operate in space. In the near future, the spacecraft will visit Apophis, another asteroid that was once feared to collide with Earth.
the journey is long and difficult
According to the New York Times, scientists on the Osiris-Rex discovery mission faced many difficulties, including a seven-year struggle to obtain permission from NASA to complete the project.
In 2004, a group of American scientists applied for a project called Osiris-Rex. However, NASA returned the above project with the lowest rating.
Undaunted, scientists continued to resubmit the application for the Osiris-Rex project for a second time in 2007. This time, Osiris-Rex was held back on the grounds that the implementation cost was too expensive. To be able to call for sponsorship.
By 2011, the Osiris-Rex project was finally selected by NASA. Harold Connolly, an astrochemist at Rowan University who has been involved with the project since its early days, said his team spent half a decade carefully planning a "science expedition."
And scientists' persistence was rewarded when Osiris-Rex became the first US spacecraft to bring back samples from an asteroid, bringing a "vast" amount of material from space to Earth. To conduct research for scientists around the world.
space challenges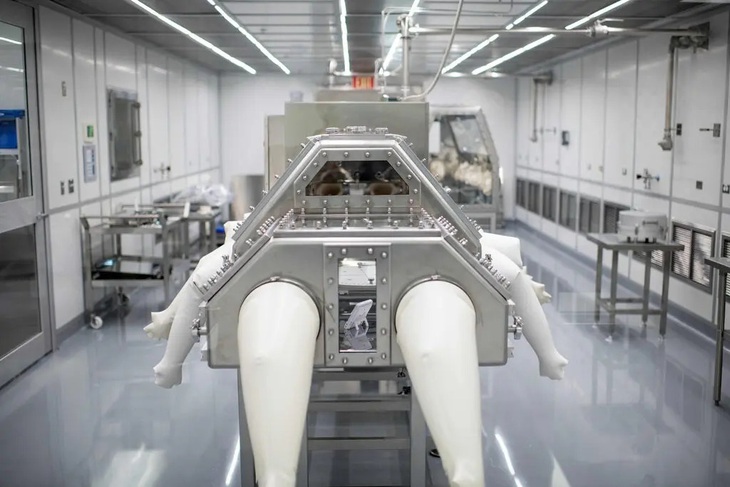 Initially, experts predicted that Bennu's surface would be fine sand with fine dust particles. However, as they got closer, scientists realized that Bennu's surface was different from what they had imagined: rocky, rugged, with cliffs about 33 meters high.
This makes it difficult for scientists to find locations safe enough for spacecraft to take samples of soil, debris, fine dust and other materials on the soil layer on Bennu's surface.
While engineers were trying to fix the above problem, Bennu presented them with another problem. Asteroid Bennu spews a variety of material, including hundreds of small rocks, into outer space.
"That phenomenon is really interesting scientifically but technically new," said Sandy Freund, director of the Osiris-Rex program.
The spacecraft operations team had to write new software to steer the ship in another direction to avoid the onslaught of Bennu's rock spray.
After a two-year survey of the asteroid, researchers on this mission chose a location called Nightingale, near the asteroid's north pole, to land and collect samples.
(TagstoTranslate) asteroid