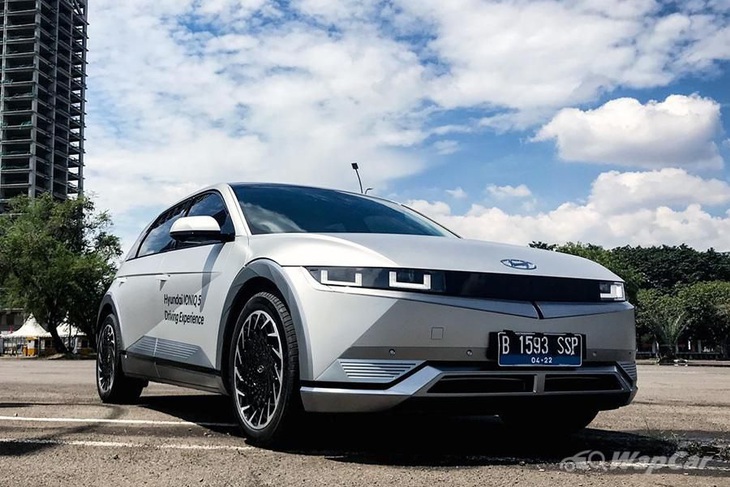 According to sales data published by Gaikindo, the Indonesian automobile industry association, electric vehicles are being received very well by the island market. In the first eight months of 2023, 37,499 electric vehicles were sold in Indonesia, equivalent to an increase of 468%.
Leading the Indonesian electric vehicle market is a name that is not unfamiliar to Vietnamese consumers. That mid-size electric SUV is the Hyundai Ioniq 5. 4,315 units of this car line were sold in Indonesia in the first 8 months of 2023.
In the Land of the Thousand Islands, the Hyundai Ioniq 5 is priced from 700 to 800 million IDR (1.1 to 1.27 billion VND after conversion), a price that is not too difficult to obtain due to the car's domestic assembly in Cikarang.
In Indonesia, there is no shortage of affordable Chinese electric cars, with the most prominent name being the Wuling Air – a mini car line that is expected to inherit the success of the Wuling Hongguang Mini EV. The price of this car model is only 206 to 299.5 million IDR (326.2 to 473.4 million VND) thanks to domestic assembly.
However, Wuling Air only sold 2,121 cars in the same period. Additionally, a large number of these vehicles were purchased for the recent ASEAN Summit held in Indonesia.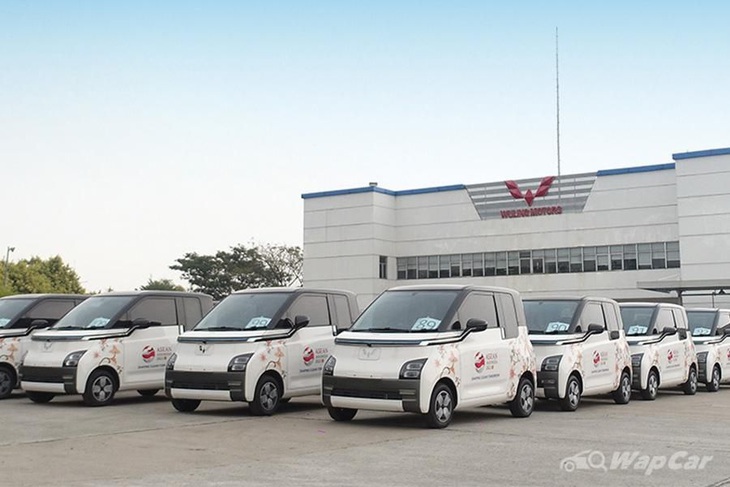 Despite its extremely accessible price, Wuling Air's limited space and maximum operating range of 300km is not enough to convince Indonesian users. They are willing to spend 3 times more money to buy Hyundai Ioniq 5.
This trend continued to be visible at the Gaikindo Indonesia exhibition in August. The Hyundai Ioniq 6, launched at this exhibition, sold 189 cars within the framework of the event, while the Wuling Air EV Lite (a low-cost version of the regular Air) sold only 100 cars. The price of the Korean electric sedan was announced at 1.2 million IDR (1.9 billion VND), which is 6 times higher than its competitors.
Currently, the race between Hyundai and Wuling in Indonesia is witnessing a huge victory for the Korean brand. However, it is impossible to predict anything in the future, when two more formidable brands are going to participate in this playground in the electric car segment: Tesla and BYD – two car companies that are leading the world in this segment.
(TagstoTranslate)Electric Car(T)Hyundai Ioniq 5(T)Wuling Air