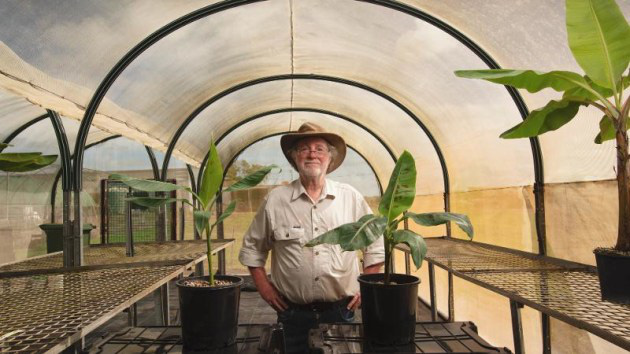 Food Standards Australia and New Zealand (FSANZ) is calling on the public to comment on bananas genetically modified by Australian scientists.
It is the world's first genetically modified banana variety and is the result of a 20-year project carried out by scientists at Queensland University of Technology (QUT).
The license application was submitted to FSANZ last May. FSANZ Executive Director Dr Sandra Cuthbert said this is the first whole genetically modified fruit that FSANZ has reviewed.
If approved, it would be the first time a genetically modified banana has been approved in the world and would be the first Australian genetically modified fruit to be grown and eaten.
The genetically modified banana variety, scientifically known as QCAV-4, was created by scientists to increase resistance to Panama disease, a banana epidemic that has devastated the global Cavendish banana production industry in the last decade. was seriously destroyed.
According to Professor James Dale at Queensland University of Technology (QUT), the Panama epidemic was caused by a fungus in the soil. This fungus grows and penetrates the stem of the banana, causing damage to the vascular tissue of the banana, causing the leaves to turn yellow, then dry up and die. This fungus has been discovered in both the Northern Territory of Australia and the state of Queensland.
Also, according to Professor Dale, the above fungus can spread from one country to another due to the trend of globalization. Australia is fortunate to have good biosecurity measures in place, allowing the fungus to spread fairly slowly, but in countries like the Philippines and China the situation is difficult to control.
He said the disease has spread to South America, Colombia, Venezuela and may also spread to Ecuador, the world's largest banana exporter.