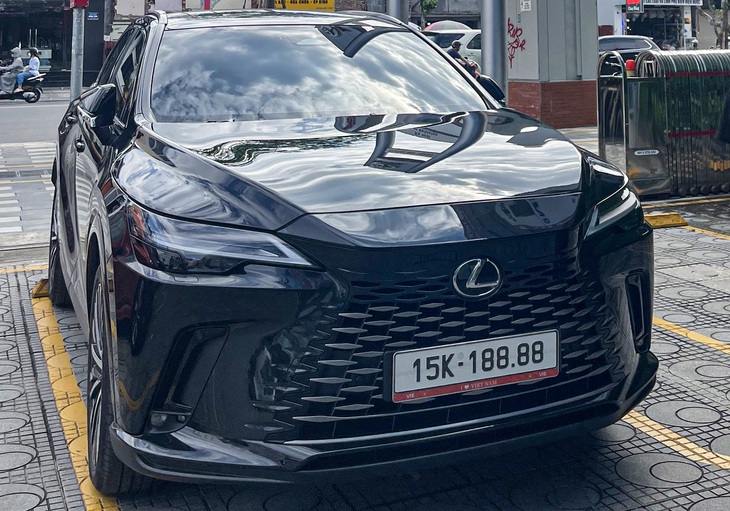 On the afternoon of September 26, the license plate auction took place in 2 timeframes, with 10 car license plates listed on the floor in each timeframe.
During the auction, the highest winning price was that of plate number 60C-666.66, which amounted to 1,765 billion VND. This is the license plate of Dong Nai province, which is registered for trucks.
The lowest winning auction price belongs to 30K-620.99 (Hanoi city number range, registered for cars), worth 40 million VND, which is equivalent to the starting price.
On the same morning, the auction with the highest winning price was for license plate number 30K-399.99 (Hanoi city number range, installed on cars) with a price of 2,725 billion VND.
This morning, at a discussion on draft laws chaired by the Ministry of Public Security and submitted to the 15th National Assembly, Colonel Nguyen Quang Nhat, head of the Publicity Guidance, Investigation and Solution of Traffic Accidents Department of the Public Security Traffic Department, said. Police said there are currently 7 people who have paid a sum of about 11 billion VND to win the car license plate auction. There is a case in Hai Phong that has completed the process of issuing winning auction license plates.
As per the rules, the winning bidder has to pay the entire auction winning amount within 15 days from the date of declaration of results.
This amount is deducted from the down payment and does not include vehicle registration fees.
At the same time, the auction winner must complete car registration procedures for attaching license plates within 12 months from the date of issue of the document confirming winning the auction.
Tomorrow, September 27, the auction company will continue to put 50 car license plates on the floor.
(TagstoTranslate)license plate auction