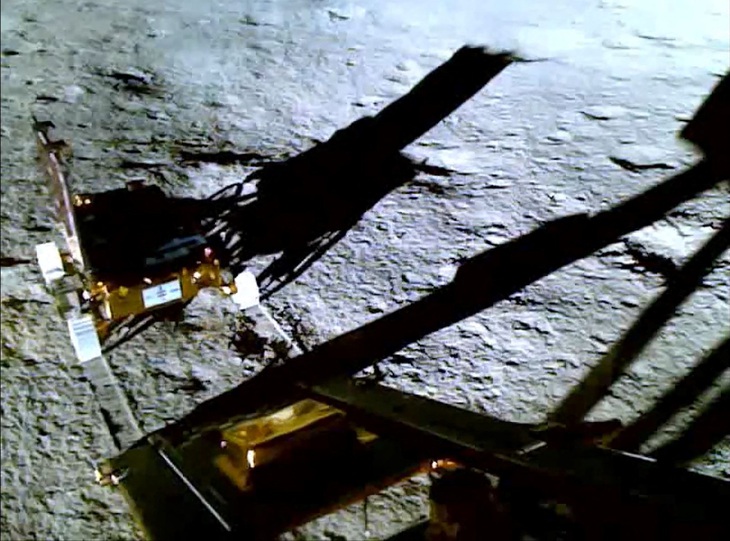 The Vikram spacecraft and Pragyan rover shut down their power on September 2 to protect internal instruments from the harsh night weather conditions on the Moon. Each night on the Moon is equivalent to 2 weeks on Earth and temperatures can drop to -250 degrees Celsius.
Scientists at the Indian Space Research Organization (ISRO) are confident that the spacecraft will survive and wake up on September 22 and be recharged with energy from sunlight.
However, we have not been able to contact him yet. According to scientists, the probability that the devices will be able to withstand cold temperatures is 50%.
Late last week, ISRO had said on its X platform, formerly Twitter, that "efforts to establish contact with Vikram lander and Pragyan rover will continue". But no announcement was made after that.
ISRO will continue to find ways to contact the Vikram spacecraft and Pragyan rover till September 30, when the moon will go dark again.
Before putting the lander and rover into "sleep" mode, ISRO scientists wanted to emphasize that the Chandrayaan-3 mission was a resounding success and has achieved its key objectives.
ISRO said, "If Vikram and Pragyan do not wake up, they will remain on the Moon as India's lunar messengers."
India's Chandrayaan-3 mission made a historic landing on the Moon's south pole in August 2023 after a 40-day journey. The rover then spent more than a week collecting data from the lunar surface.
Chandrayaan-3 mission made India the first country to reach the south pole of the Moon and the fourth country to set foot on the Moon.
During its week of surface exploration, the Pragyan rover was tasked with what ISRO described as "exploring the secrets of the moon". It covered a distance of about 100 meters, sent images and data to Earth and confirmed the presence of sulfur, iron, oxygen and other elements on the Moon.