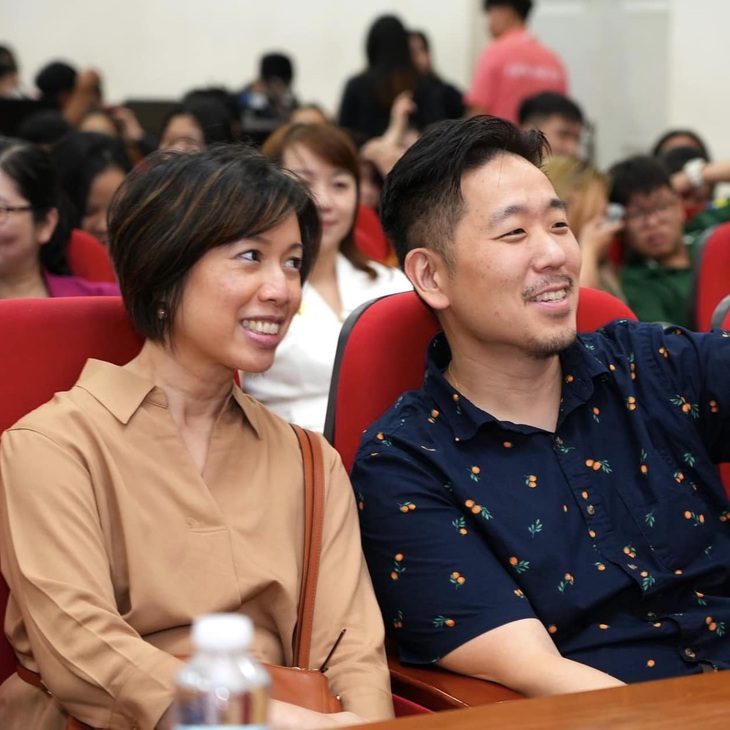 If you want to be a chef,…eat a lot
During an exchange session at Ho Chi Minh City University of Technology (HUTECH) on the afternoon of September 26, a student asked Chef Chrisyn Ha, "What do you need to start a career as a chef?"
Sharing with students who are passionate about food, Christine Ha advises that when you are young, try to try as many dishes as possible. From dishes you like, to dishes you don't like, to familiar Vietnamese ingredients, to ingredients with cultural characteristics from different countries.
If you have the opportunity, visit a variety of places, from local Vietnamese to international. Wherever you go, enjoy plenty of unique local dishes so your taste buds can "save" the flavors.
According to him, puberty is the time when your taste buds work best to taste the dishes, form data about the dishes within you, making it easier for you to create new dishes.
"When enjoying a dish, you should always ask: Can I make this dish? What are the good points, what are the bad points of this dish? And most importantly: Can I make it better?", Christine Ha said and added that if you adopt the same attitude when entering the kitchen profession, young people will continue to improve.
Also in the conversation, Christine Ha shared the secret of winning a culinary competition despite being blind, saying that cooking is a creative process that requires the synthesis of all the senses.
So even if your vision is poor, you can still use the remaining 4 senses to compensate. For example, she often uses her fingers to touch and feel to know whether a dish is being cooked well or not. He compared his fingers to working for his eyes.
Christine Ha said, "I lost my sight when I was an adult. There was a time when I was younger when I could see. So, I still cook with my memory, remembering the recipes that "I've eaten and seen. When I was little." Said.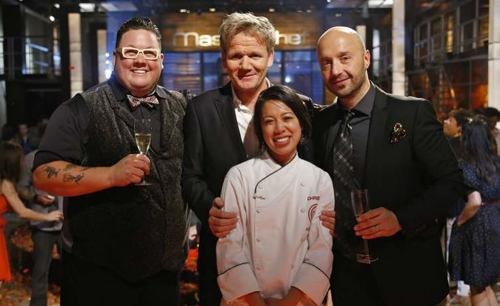 A variety of Vietnamese dishes to serve to American guests
Responding to the question of how to serve Vietnamese dishes to American customers, Christine Ha said that she clearly felt the cultural differences in the dishes. The place where she grew up, Texas, has a very unique taste in food.
She really likes Vietnamese dishes like shrimp paste and seasoning sauce, but it's hard to get much use out of them in restaurants here. Even fish sauce is used sparingly to preserve the flavor of the dish when serving to American customers, but still does not "stun" diners.
Or at the restaurant she manages, the familiar Vietnamese fish cake dish is also adjusted to make the ratio of fish cake to fish suit the tastes of customers in Texas.
In chef Christine Ha's opinion, it is not necessary to maintain the "originality" of the original dishes. When entering the world, ingredients or recipes must be modified to target the customers you are serving.
A dish may not be served the way the chef wants to cook it, but the way most diners want to eat it. "Creativity is the chef's responsibility, but he also needs to know which parts should be different and which parts should be unique to the dish," he said.
(TagstoTranslate)Christine Ha