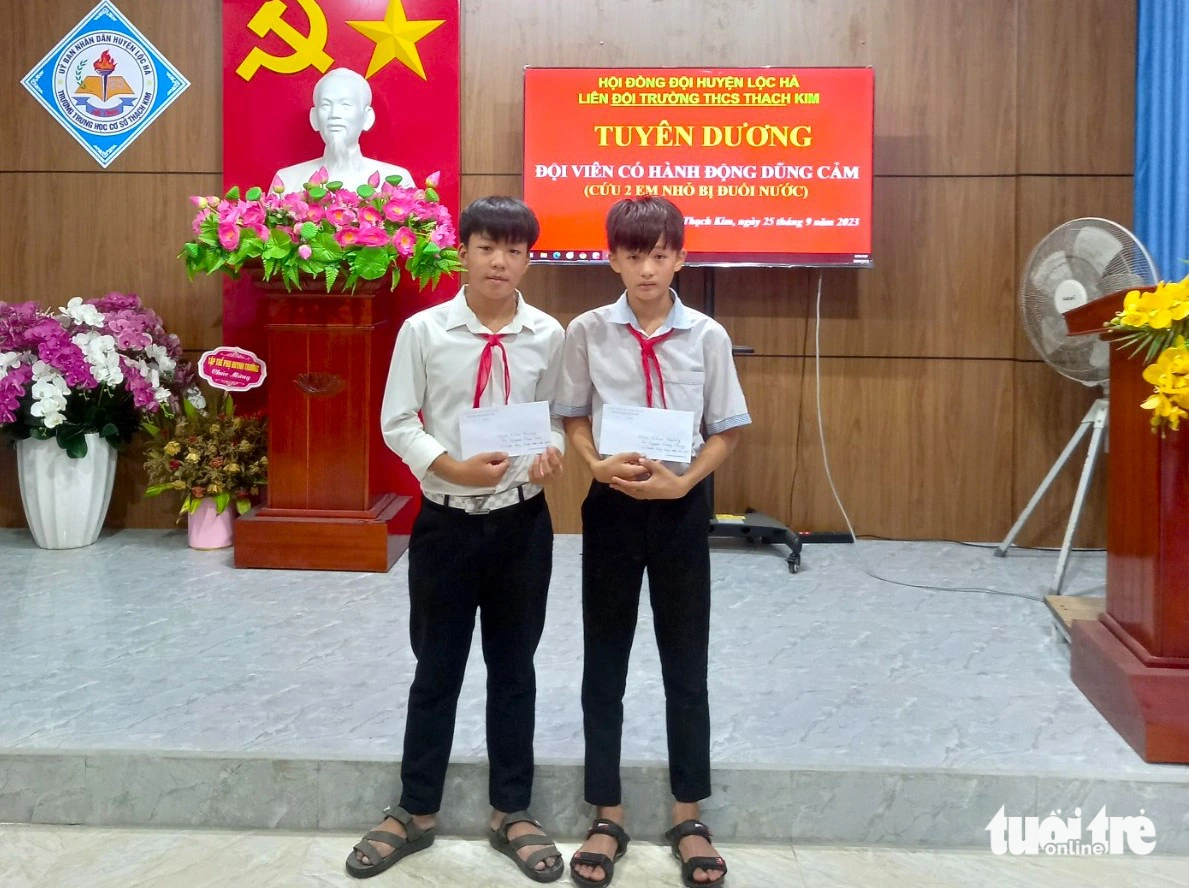 On September 26, information from the Department of Education and Training of Loc Ha District (Ha Tinh) stated that the unit was completing a submission to the People's Committee of Loc Ha District for consideration with commendations and awards for two students. Grade 7 bravely saved people from drowning.
On the afternoon of August 30, Tran Dinh Nhat Anh (Class 3A4, Loc Ha Town Primary School) and Nguyen Bao Binh (Class 1A6, Thach Kim Primary School) went to Cua Sot port area to play. Here both the children unfortunately slipped and fell into the water.
At this time, Pham Phuc Singh (Class 7C) and Nguyen Hoang Phong (Class 7E, studying at Thach Kim Secondary School, Loc Ha District) are at the port.
Seeing two children struggling in the water, Singh and Phong did not hesitate to jump into the water to rescue them safely to shore.
Singh said his group was playing volleyball on the quay of Cua So port at the time. Hearing the screams for help, Singh and Fong ran and saw that the two children were about to drown.
"At that time, Phong and I did not think much, we just knew that we had to save the people, so we immediately jumped into the water and brought them to the shore" – Singh recalled.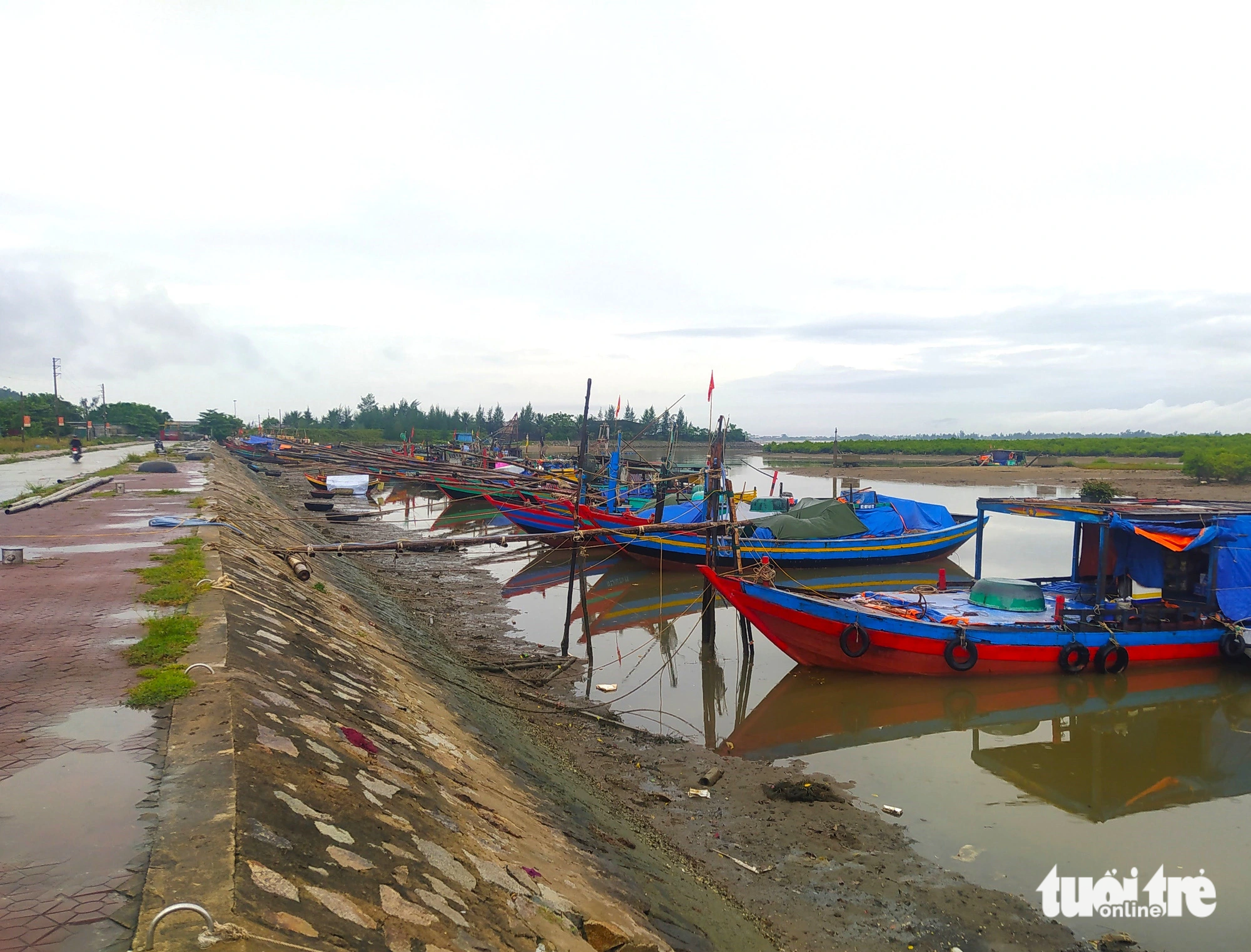 Anh and Binh's families then went to Thach Kiem Secondary School to thank both the brave students, as well as the teachers for providing the students with basic knowledge on how to deal with situations. Save drowning people.
Ms Pham Thi Nga (Bao Binh's mother) said her family was deeply impressed and grateful for Singh and Phong's brave actions to save lives. Additionally, families should also monitor their children more closely when they play near water areas.
Mr Tran Thanh Hai, principal of Thach Kim Secondary School, said the school was very proud of Singh and Phong's brave actions. The school presented examples of good people and good deeds to the children in a flag event at the beginning of the week. ,