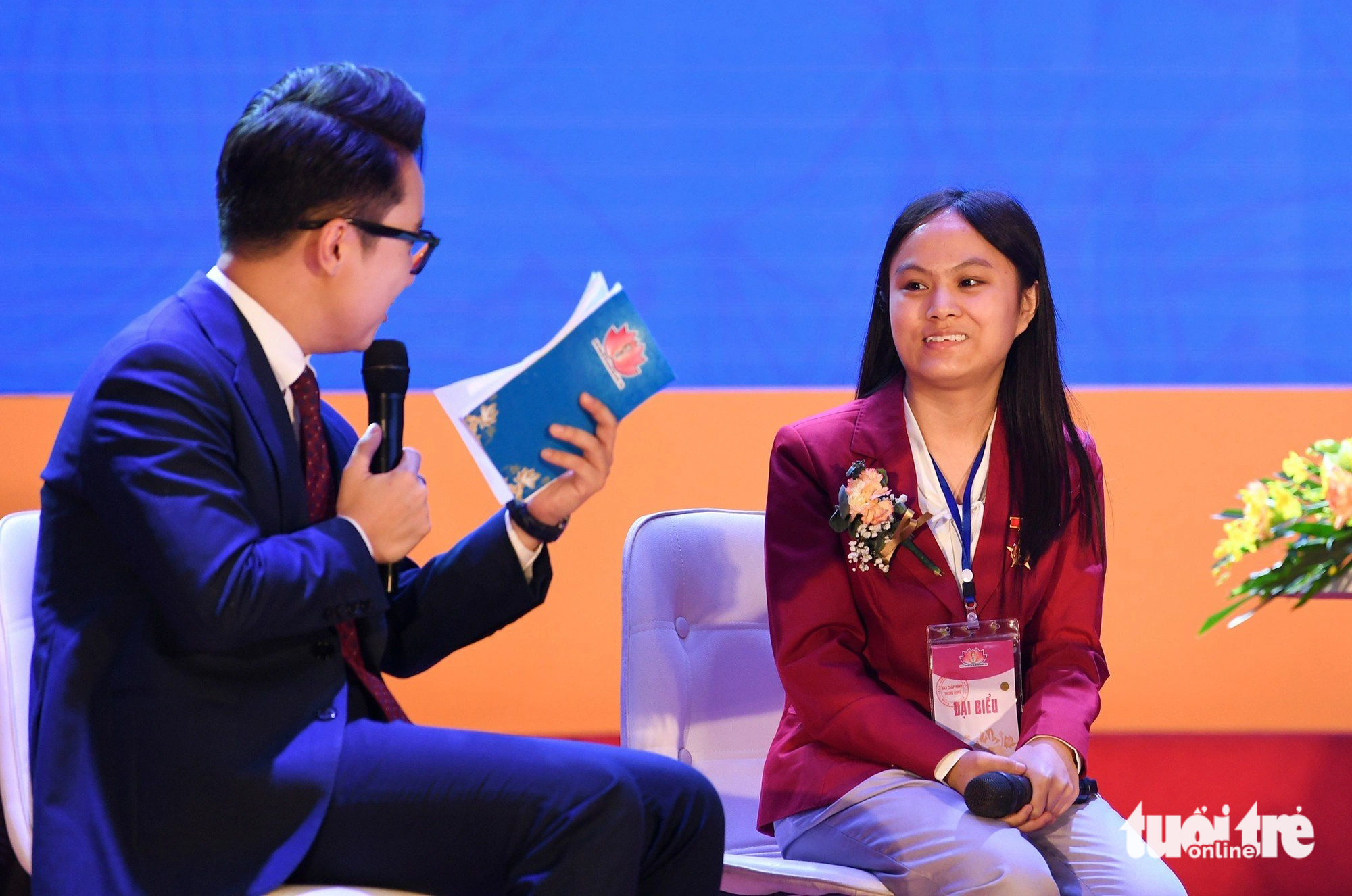 On the morning of September 27 in Hanoi, the Central Youth Union held a ceremony to commend the 7th National Congress of Advanced Youth Following Uncle Ho's Word, 2023.
The event was attended by Mr. Nguyen Trong Nghia, Secretary of the Party Central Committee, Head of the Central Propaganda Department, and leaders of departments, ministries and branches.
Surprising Gifts for Visually Impaired Children
Appearing on the podium at the commendation ceremony, female chess player Nguyen Thi Hong (Hanoi) evoked emotions with her tireless journey to master chess.
Despite her small stature, this blind girl has made many remarkable achievements in Vietnam.
These are two consecutive participations in the Southeast Asian Para Games. In 2022, playing for the national chess team for the first time, Hong won two gold medals, one individual silver medal and three team gold medals.
He shared that his journey to chess was very difficult, the hardest part was remembering the chess pieces and the squares of the chess board in the beginning. Burning with passion, there were nights when she could not sleep because of chess moves. There were chess games that lasted an entire week but he still remembered all the moves.
"Chess is like a bright path for me to move forward on my path" – Hong assured.
Regarding future plans, Hong said that he will continue to study and practice chess. Specifically, she hopes to open a chess class for children, especially visually impaired children, to share the joys and values ​​that come from chess.
While on stage, organizers gave Hong unexpected good news. After hearing Hong's story, the Hanoi Youth Union decided to support Hong in opening a chess club at Nguyen Dinh Chieu Secondary School.
Hearing the story of female chess player Nguyen Thi Hoang, beauty queen Nguyen Thuc Thuy Tien said she was deeply moved and inspired.
"From Hong's story, Tien immediately thought of a saying suitable for Vietnamese youth: "You may be born in a small body, but don't live a small life" – shared beauty queen Thuy Tien.
Learning from Uncle Ho became a personal necessity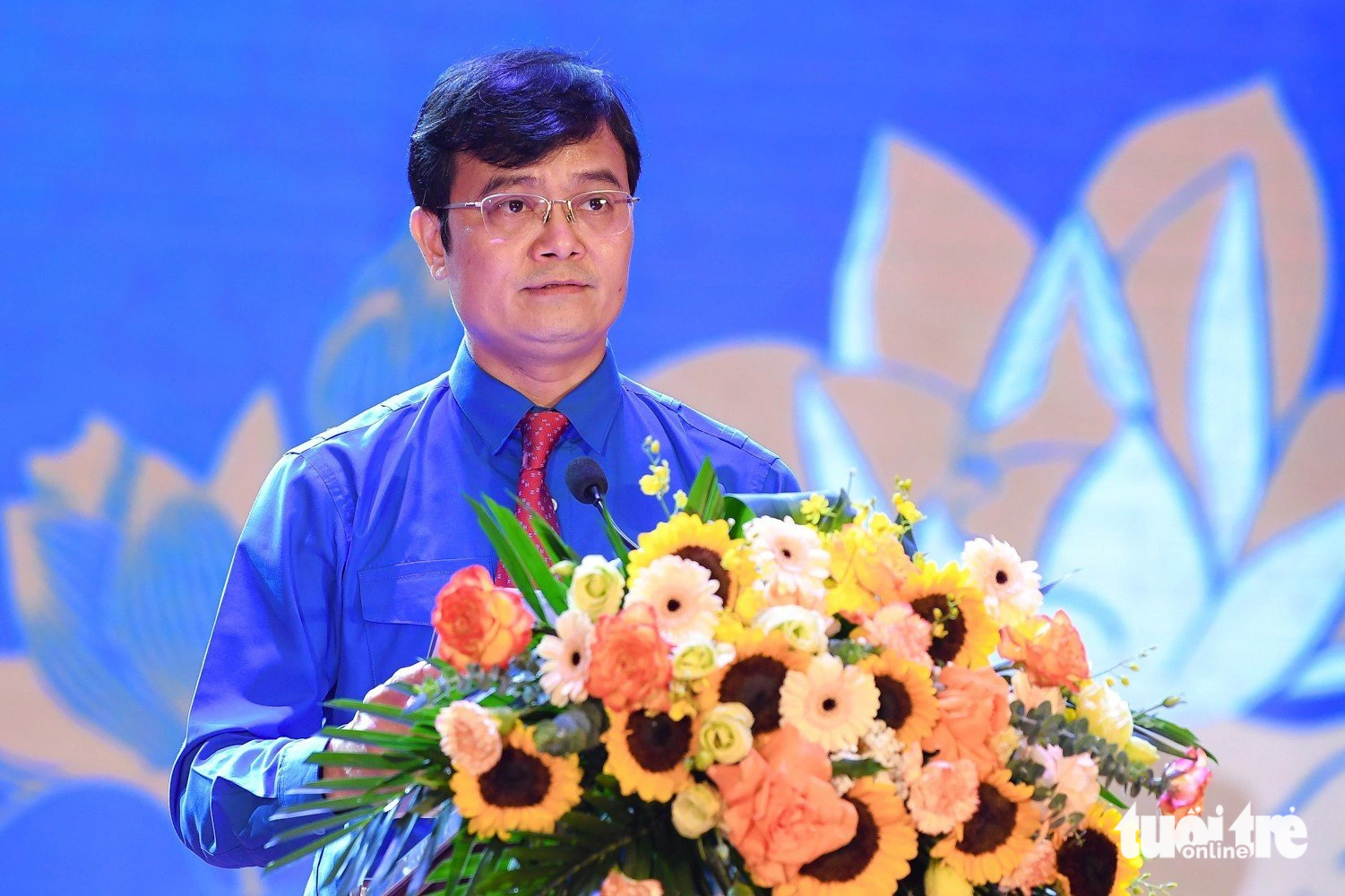 Uncle Ho's Word, the 7th National Congress of Advanced Youth after 2023, Directive No. 05 on Evaluating the Results Achieved for the Country's Youth and "Promoting Study and Adherence to the Ideology, Ethics and Style of Ho Chi Minh" A major platform to demonstrate determination to implement. ,
At the same time, to praise and honor the progressive youth who followed Uncle Ho's words and made outstanding achievements in training, study, work, labor and production in the period 2021-2023.
At the Congress, 420 progressive youth delegates who followed Uncle Ho's words and made outstanding achievements in various fields were praised.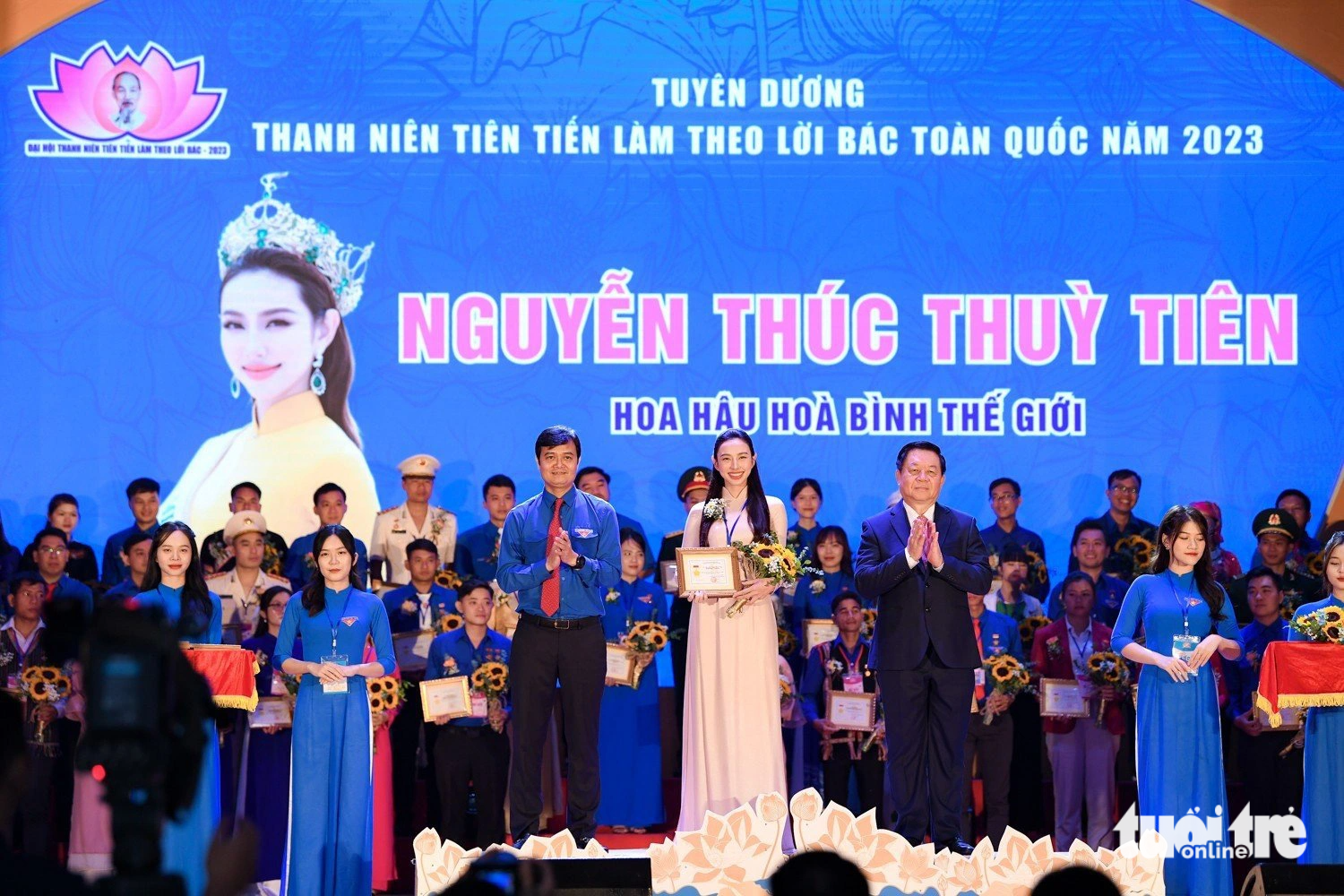 Mr. Bui Quang Hui, First Secretary of the Central Youth Union, said the Politburo's Conclusions of May 18, 2021 on "Continuing to Implement Instruction No. 05 on "Promoting Learning and Adhering to Ho Chi Minh Thoughts, Morals and Applying number 01. Style", the materials for studying and following Uncle Ho have been included in the training standards for union officials and union members.
Mr. Hue reported that there have been more than 34,000 forums and discussions on Ho Chi Minh's ideology, ethics and style, attended by more than 1.8 million officials, union members and youth.
"After 2 years of implementing Conclusion No. 01, it can be confirmed that the awareness of union officials, union members and youth about studying and following the ideology, morality and style of Ho Chi Minh Have improved. Pick up.
Studying and following Uncle Ho's words has become a regular and important task in every Vietnamese youth's personal need, growth and development journey" – Mr. Hue emphasized.
(Tags to translate)Nguyen Thi Hong(T)Gold Medal(T)National Team(T)Chess(T)Visually Impaired(T)Advanced Youth CongressFollow Uncle's Advice(T)Central Union(T)Nguyen Thuc thu tn