The Democratic Party-dominated Senate voted 77 in favor and 19 against to begin debate on a measure to provide funds to keep the government functioning until November 17.
According to Reuters news agency, this temporary measure includes about $6 billion to respond to domestic disasters and $6 billion in short-term aid to Ukraine.
But even if the deal passes the Senate, it will face significant obstacles in the Republican-controlled House, where far-right Republicans have vowed to reject it.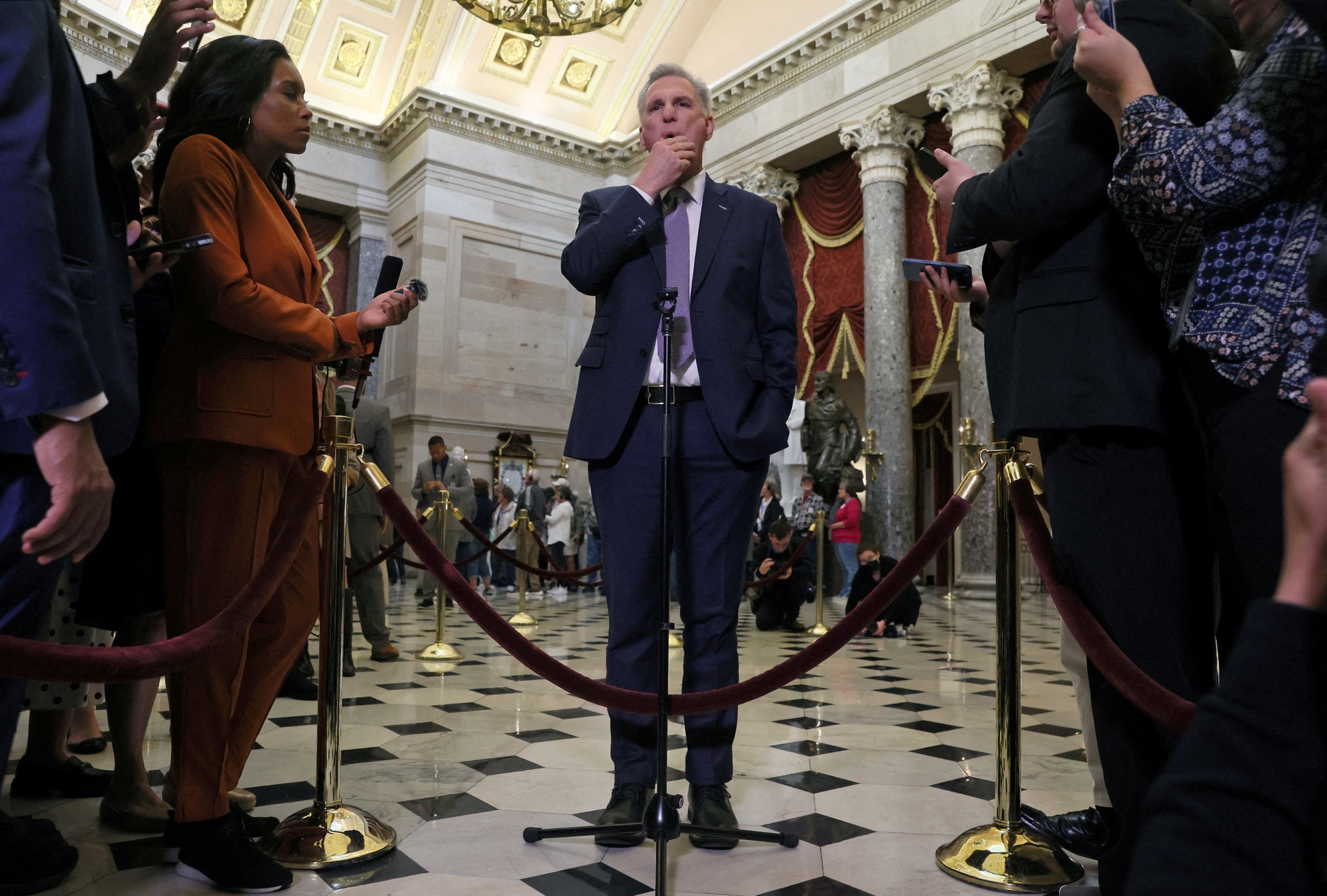 Some Republicans threatened to remove House Speaker Kevin McCarthy (center) from his leadership post if he cooperated with Democrats in passing a budget bill. Photo: Reuters
The split in the US Senate shows the federal government is increasingly likely to shut down on October 1 for the fourth time in a decade.
Senate Republican Minority Leader Mitch McConnell defended the short-term solution on September 26: "Shutting down the government because of internal disputes doesn't strengthen anyone's political position. It only delays vital progress and puts millions of Americans at risk." Is."
Republicans, particularly on the far right, have objected to the level of current government spending and have called for deep cuts in spending such as aid to Ukraine.
If the temporary measure passes the full Senate in the coming days as expected, House Speaker Kevin McCarthy could introduce the bill for discussion in the House.
However, some far-right Republicans threatened to remove Mr. McCarthy from his leadership post if he cooperated with Democrats to pass the budget bill.
The US government is scheduled to pass the budget bill at midnight (local time) on September 30. If efforts to prevent a shutdown fail, most of the US government will shut down all non-essential operations, leaving government services in limbo and millions of federal workers without pay.
That scenario could also lower America's credit rating, forcing the government to pay higher interest rates. In August, Fitch Ratings, one of the major US credit rating agencies, downgraded the US credit rating to AA+ from the highest level, AAA, citing a decline in governance standards.
Moody's analysts also warned earlier this week that they would take similar action if the budget impasse is not resolved.