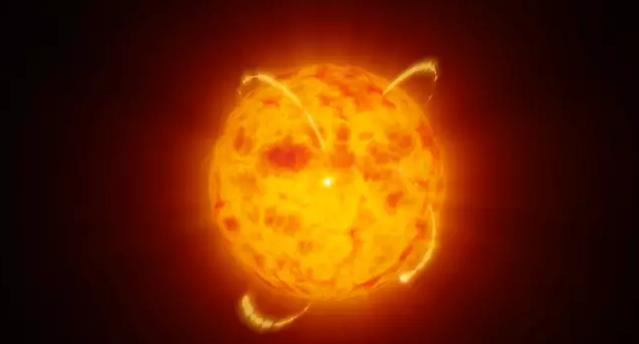 The Sun is the central star of the Solar System, accounting for almost all of the system's mass and generating energy by nuclear reactions at its core.
The Sun was formed through a thermonuclear process, in which high temperatures and pressure create powerful energy for nuclear fusion, converting hydrogen into helium.
Eventually, helium gas will accumulate in the Sun's core, causing fusion reactions to become more intense and the Sun to become hotter.
According to news page universe today, The Sun becomes 1% brighter every 100 million years.
As the climate warms, the oceans will evaporate and our atmosphere will be stripped away, leaving Earth looking like the planet Venus – where the atmosphere becomes clogged with toxic carbon dioxide due to the extreme greenhouse effect.
In a 2008 study, scientists KP Schroder and Robert Canon Smith wrote: "Solar warming would evaporate Earth's oceans, then solar radiation would drive hydrogen out of the water. Earth's lands would no longer have oceans and would eventually melt. "
"As the Sun begins to die out, it will expand into a red giant so massive that it will engulf Mercury and Venus, and possibly Earth," NASA's website reads.
This will happen in about 5 billion years.
Astrophysicist Paul Sutter writes for Science Pages space.com: "If the Sun's inflated atmosphere reached our world, the Earth would disappear in less than a day."
But even if the expansion of the Sun stops for some time, it will not be good for the Earth.
The enormous energy emitted by the Sun would be strong enough to vaporize rocks, leaving nothing but our planet's dense iron core.